Chrissy Teigen Says She's Done Dieting for Good
Chrissy Teigen knows a thing or two about what it means to be constantly in the public eye. The chef, model, and entrepreneur recently deleted her Twitter because of trolls and constant criticism. Though she'd been known for her witty clap backs in the past, it all became way too much for her.
Still, Teigen's departure from Twitter hadn't stopped her from getting candid or vulnerable with the public. The mother-of-two is still extremely active on Instagram, and she's always been transparent in various interviews and on different platforms.
In fact, the 35-year-old has just gotten candid about why she's done with dieting for good.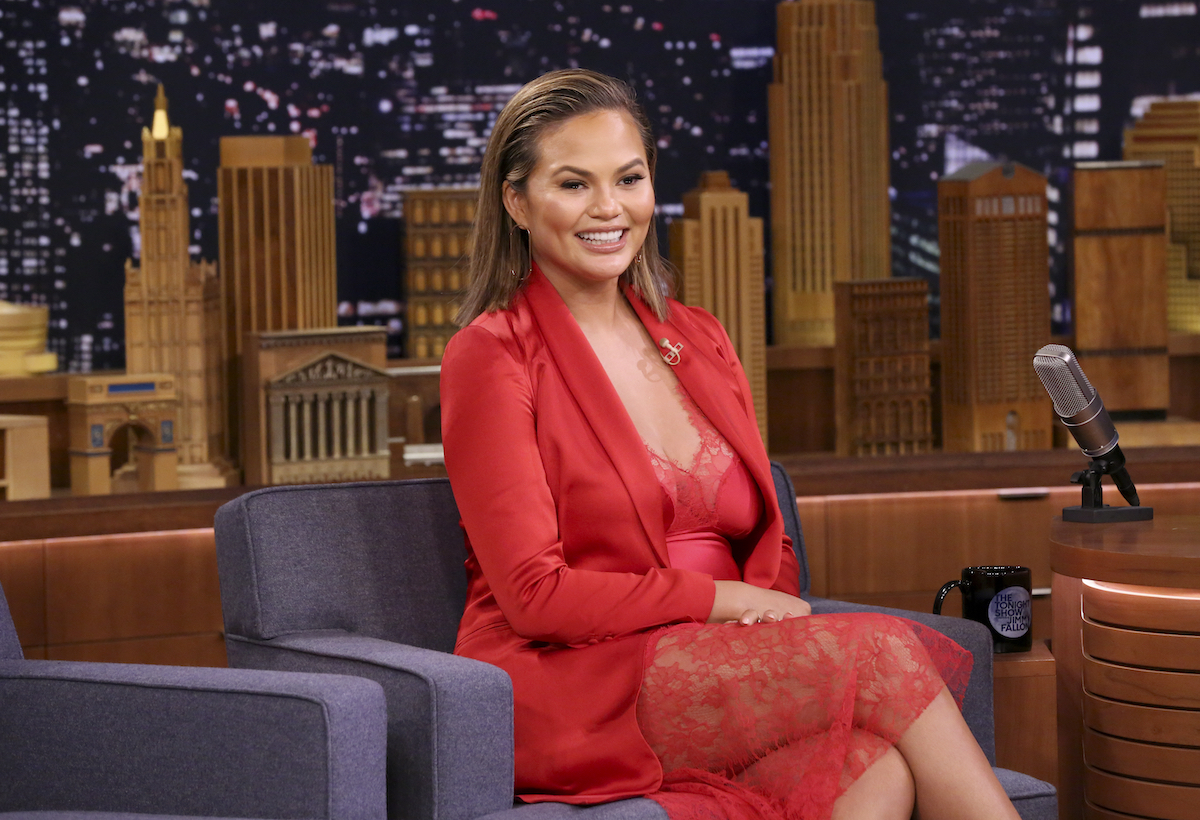 Chrissy Teigen loves food
Teigen adores food, cooking, and eating so much that she's built an entire empire around it. Cravings By Chrissy has evolved into cookbooks, cookware, and tons of recipes, among other things. However, Teigen stumbled into her favorite pastime by accident.
Many years ago, when she first began dating her now-husband, John Legend, Teigen began cooking because she didn't have enough money to treat the music superstar to nice dinners.
"On one of our earliest dates, I took him to Daniel (four dollar signs on Yelp, ahhh!). I drank a $40 margarita, ate salmon rillettes (fancy salmon spread), and prayed my card wouldn't be declined," she wrote in an essay for Glamour. "I couldn't afford to take him out to more dinners like that, so I started cooking more and more at home for us. I started with my own version of that salmon spread, then roasted whole branzino, osso buco, chipotle BBQ chicken."
Chrissy Teigen is embracing her body as it is
Since Teigen's work is split between delicious food and an environment where her body is being looked over and scrutinized at every turn, it has been a struggle for her at times to find balance.
She opened up about being 20 pounds heavier following her son Miles' birth, saying that she never lost the baby weight. She's also showcased her stretch marks on Instagram, admitting that she still sees flaws in her body at times.
"Instagram is crazy," she shared. "I think it's awesome people have killer bodies and are proud to show them off (I really do!!) but I know how hard it can be to forget what (for lack of a better word) regular ol' bodies look like when everyone looks bonkers amazing. Also, I don't really call this 'body confidence' because I'm not quite there yet. I'm still super insecure. I'm just happy that I can make anyone else out there feel better about themselves!"
Chrissy Teigen has given up dieting for good
Now, following a tumultuous year and a devastating miscarriage, Teigen says she's done with dieting for good. "I think now at this point in my life it's more important for me to enjoy things as they come," she told People.
The model explained that after counting calories for years of her life, she was exhausted. She added,
I eat things when I want them. Because if I don't my mind personally goes crazy. I kind of put my mind over body a little bit, mind and spirit over body. If it's going to make me happy and make me feel good, then I indulge in it. I've spent way too many years counting calories, scheduling way too many workouts, and trying to figure out what my term for wellness was for myself. I've been trying to figure that out for so so long.
We're glad Teigen has found the right balance for her.