Chrissy Teigen Says She Ignored 1 'Huge Red Flag' That Foreshadowed Her Bullying Scandal
Chrissy Teigen is a social media star who recently got caught up in bullying scandal. After Courtney Stodden accused Teigen of bullying them back in May, the internet has widely criticized Teigen and dug up old tweets in which she was mean towards other celebrities.
Teigen has been largely quiet online since the wake of the scandal, but she recently re-appeared to issue another apology. Now, Teigen is revealing a "red flag" about herself she chose to ignore.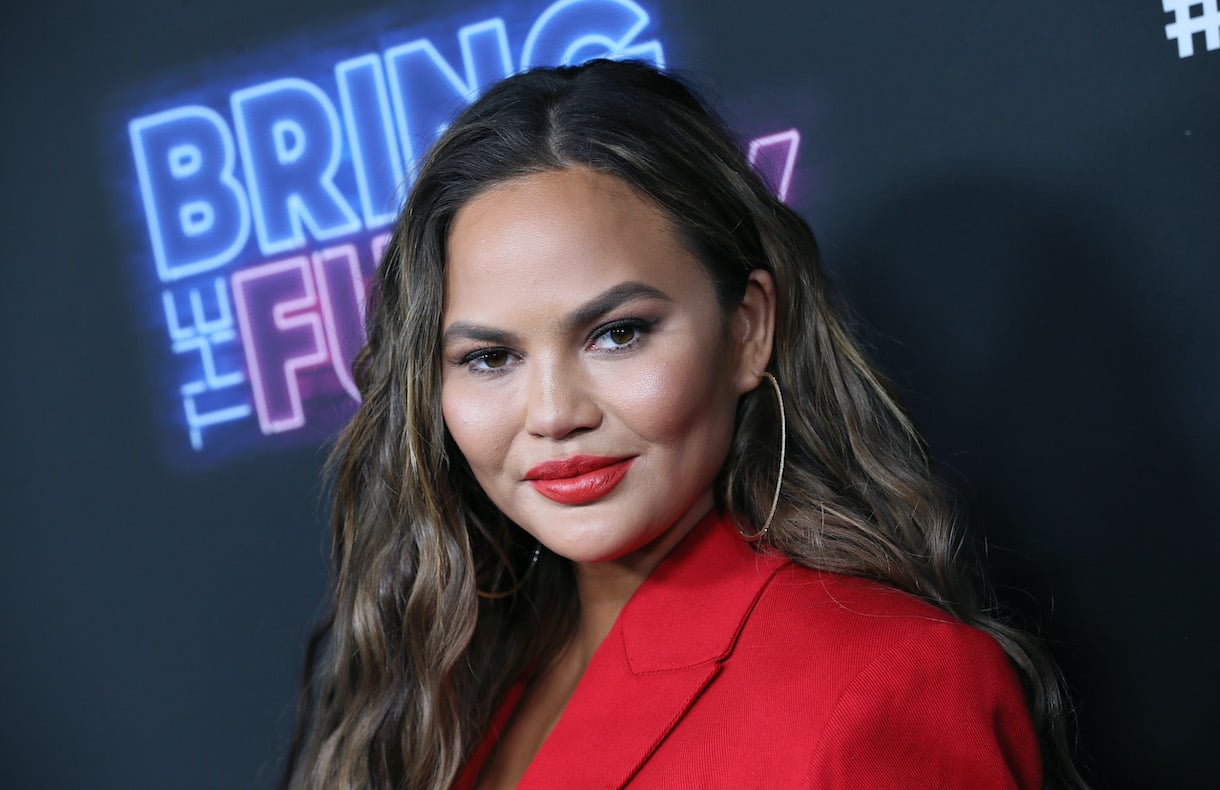 Chrissy Teigen penned a new apology for the scandal
On June 14, Teigen took to Medium to publish a new apology for her role in the scandal (she previous issued one in May).
Teigen shared she had been reflecting on everything that happened, writing, "I know I've been quiet, and lord knows you don't want to hear about me, but I want you to know I've been sitting in a hole of deserved global punishment, the ultimate 'sit here and think about what you've done'. Not a day, not a single moment has passed where I haven't felt the crushing weight of regret for the things I've said in the past."
Teigen explained she was a "troll" as well as "insecure, immature and in a world where I thought I needed to impress strangers to be accepted." However, she has been trying to make amends and reaching out to people she hurt to apologize.
Chrissy Teigen ignored 1 'huge red flag' before the scandal
In the essay, Teigen revealed that, although she didn't consider herself mean to people around her, she ignored a "red flag" that some parts of her behaviors could hurt others.
"I wasn't mean in my everyday life," Teigen wrote. "More than once, someone would come up to me and say, 'You're so much nicer in person.' Why was that not a huge red flag? But I took it in and tossed it aside."
The model added, "I did book signings where girls would call me a bad*** b***h, and I'd stretch my arm toward them as they walked away, looking at my friends and saying, "I promise, I'm not!"
Teigen assured readers she understood what all those events meant now. Additionally, she had been seeking therapy to deal with underlying issues she has.
Chrissy Teigen wants to be a better role model for her kids
Teigen has two young children with her husband, John Legend. In her quest to be a better person, she also wants to be a better role model for her kids.
"John tells me almost every day how much our daughter Luna reminds him of me," she said. "Every day, I try to make sure she's all the best parts of me, all the things I aspire to be all the time, but fail at sometimes. And we preach kindness to her and Miles every chance we get."
Teigen continued, "I'm going to keep working to be the best version of myself for EVERYONE. Everyone deserves better — even my detractors. And better is what you can expect from me. The world needs more kindness and love and I want to contribute to it."
She ended the essay by asking readers not for forgiveness, but "only your patience and tolerance."