Chrissy Teigen Keeps It Real On Her Struggle With Depression
Cookbook author and former supermodel Chrissy Teigen shares her personal experience with depression and how she gets support.
Former supermodel Chrissy Teigen has a massive social media following, most likely due to her transparent posts and insistence on always keeping it real. The cookbook author is no different when it comes to issues of mental health, where Teigen has been very open about her own experience with depression.
Teigen shared in a recent interview that her battle with depression began at a young age, though she was only able to accurately identify the signs later in life.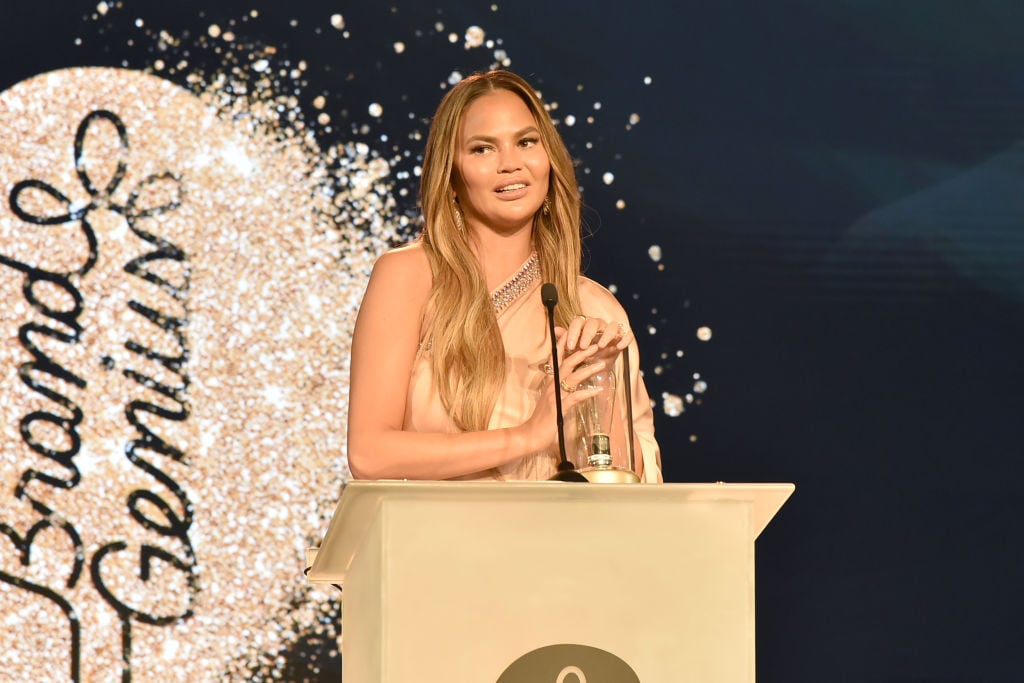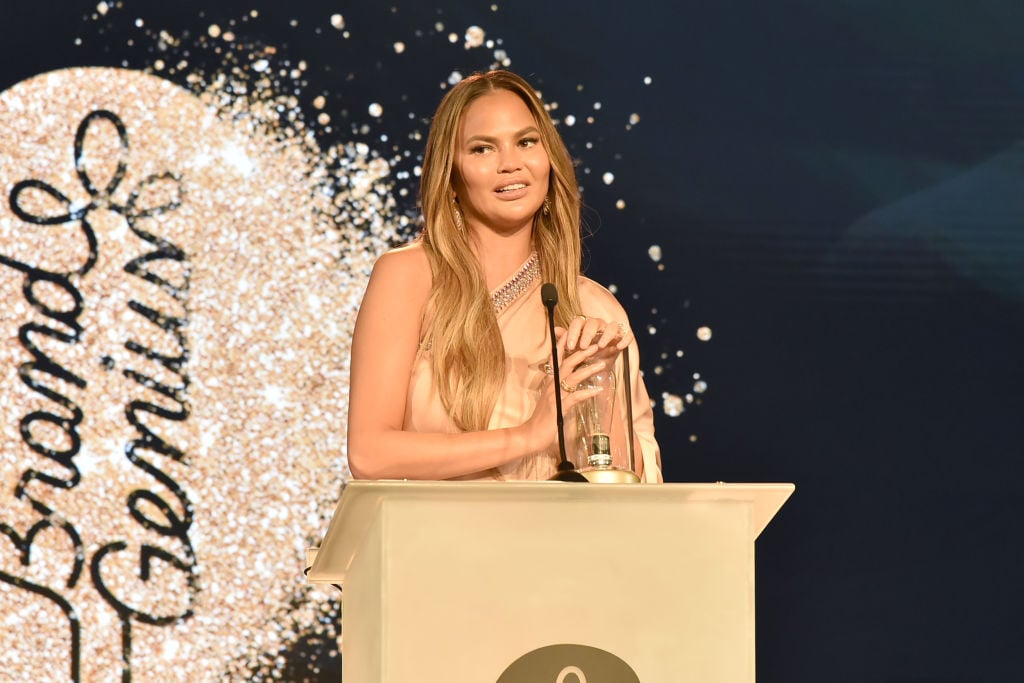 Teigen looks back to when it started
Growing up in Washington state with her parents, Teigen now recalls dealing with anxiety during her school years.
"I was an anxious, nervous kid. That transferred into being anxious in high school and then right after, when I didn't know what I wanted to do with my life," se told Glamour UK. "I started seeing therapists, but I stopped because I thought it was 'normal twenty-something anxiety.'"
As the mom of two children – daughter Luna and son Miles – with husband John Legend, Teigen reassessed her feelings after the birth of her first child.
"After having Luna I thought, 'Oh crap, this is a real thing,' and I had taken myself off my own medicine," the Lip Sync Battle star shared. "I realized when I was finally comfortable and knew where I was going in life and had every reason to be happy, that clearly something was going on."
Dealing with postpartum
After Luna was born, Teigen felt a definite shift in her emotions yet didn't seek help right away. "It happened three months after giving birth to Luna," she shared. "It was a sad existence. There were no highs. It was a flatline of life for a few months. You hear these horrific stories of people not seeing their child as theirs, or wanting to hurt them, and I never felt that way. That's why I put off getting it checked as I hated myself, not my child."
Those around Teigen started recognizing the signs of postpartum depression (PPD), though she didn't pick up on them herself. "I don't know why I didn't realize, as it was so obvious to everyone else!" she recalled. "John was there when the doctor gave the diagnosis and, of course, he already knew."
The social media maven felt as though she shouldn't be dealing with PPD due to all the support she had on the home front. "I didn't know it could sneak up so late or that it could happen to someone like me, where I have all the resources," she said. "I had nannies and my mom living with us."
The cookbook author was also afraid of the negative stigma attached to the condition. "You say you have it and people think, 'Is she going to jump off a roof with her kid?' They don't know there are so many levels of it," Teigen shared. "I became very introverted; I had a paralyzing anxiety of going out. And I lost my baby weight and more within a month."
Despite the difficulty of PPD after Luna, the former supermodel was grateful to be able to spot the signs of the condition after the birth of her son Miles. "It made it so much easier just knowing we would spot it immediately if it did happen again," Teigen explained. "When you are in it, you don't realize what life is like outside the hole and so I wasn't worried [with Miles] because we solved it."
Teigen today
The Cravings website founder admits she still has tough days when it comes to getting the upper hand on depression.
"The last month has been really tough. I'll tell John, 'Deep down, I know I am happy,'" Teigen said. "But I think anyone with anxiety knows it's physically painful to think about doing things. Sometimes reaching for your medication is like picking up a 60kg dumbbell that I don't feel like picking up and I don't know why."
Yet Teigen has gotten better at identifying what she can do to help herself. "I also know I haven't been good to myself. I wasn't managing my pills," she confessed. "I was just taking them when I remembered. My chemistry got thrown off. So I'm building myself back up."
The mom of two now looks to her friends rather than therapists for daily support. "I turn to them all day, every day," Teigen revealed. "That's my therapy now, being able to talk to them. We all have our own different weird issues."
Teigen's openness is probably one of the top reasons she has 28+ million followers on Instagram!