Chrissy Teigen Opens Up About Motherhood in Hollywood: 'I Think I've Got the Mom Thing Down'
TV host Chrissy Teigen is getting even more honest about her parenting trials and tribulations. But here's why she's confident most of the time.
Model, host, and all-around social media queen Chrissy Teigen speaks frequently about motherhood. She's been very honest about her shortcomings in the past, but overall, she's become confident in her abilities when it comes to her kids with husband, musician John Legend. Here's why she's changing her tune, while still keeping it real about how she gets so much done.
Chrissy Teigen is known for keeping it real on social media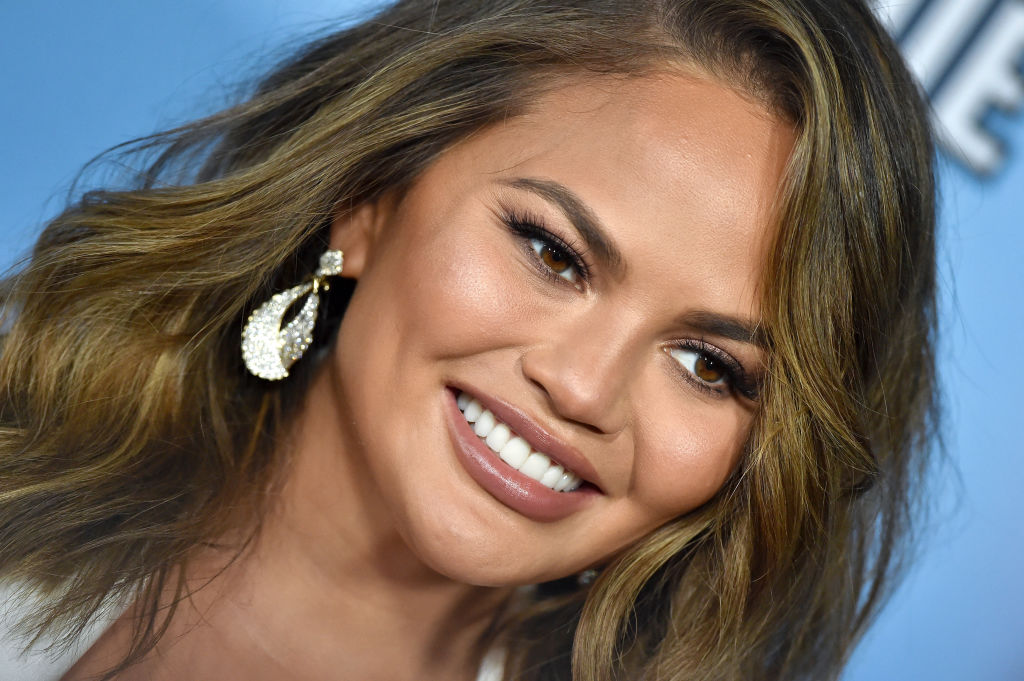 Teigen has two children with Legend. First is their daughter, Luna, born in 2016. They also have a son, Miles, who was born in 2018. And as someone who is very active on social media, she is always sharing photos and videos with her adorable tots.
Over the years, Teigen has opened up about her struggles with parenting, suffering from postpartum depression, and much more. She's never dishonest about the help that she gets and the issues that she's having, which has made her something of an icon for moms (and dads) everywhere.
Her friends and husband support her
Teigen is partnering with the diaper brand Pampers to speak about women supporting each other as mothers for the campaign #SharetheLove. In an Instagram Live chat on Feb. 19, 2020, she opened up about who she turns to for advice, and much more.
"When you're a new mom you don't know what's right. You don't know if you're doing it incorrectly. When you do reach out to ask, you get a million different answers. I do have a few good mom chats going on. You're looking for solidarity. It's important to have other moms, and really just a loving partner," Teigen added, referring, of course, to Legend.
Teigen says she couldn't do it alone
Despite the fact that she's honest, what many of us see on social media is Teigen having a great time with her kids. How does she do this? "It's called help," explains Teigen. "When they say it takes a village…" This is evidenced by the above photo of her kids with some of her staff.
She elaborated. "There's absolutely no way personally I could do it without acknowledging the nannies, the nutritionist," Teigen said, listing off a few other people, like her trainer and night nurse. "I don't want that to ever go overlooked. I don't know how people do it without [that]."
On learning to let go of perfection
Pampers conducted a study that said that nine out of 10 moms don't think they're doing a great job. Though she always has her doubts, Teigen finds herself in the minority. "As self-deprecating as I am, I think I've got the mom thing down," she said.
"I was such an anxious child," she added later. "Everything works itself out. It's going to be fine." Being in the public eye makes the the desire to be perfect even stronger. "I still get crap for the way I put Luna in her car seat the first time I posted it. You just really learn to go with the flow. It's a much easier way to live."
Shay Mitchell was also there
Actress Shay Mitchell was also part of the Pampers chat. Unlike Teigen, who has been at this for a while, the Pretty Little Liars star is a brand new mom: Her daughter, Atlas, was born in late 2019. "Everything is new to both of us. It's so exciting," said Mitchell of her favorite things about motherhood.
But she, too, had different expectations. "I thought I was gonna be a chic mom," she said. Apparently, both she and Teigen bought silk pajamas before giving birth. "You have this expectation, but at the end of the day, it doesn't really matter what you wear," said Mitchell.