Chrissy Teigen Once Recalled the Moment She Realized Kim Kardashian West Was Just Like Everyone Else
Chrissy Teigen and Kim Kardashian West are two popular celebrities in Hollywood and on social media. They seem to get along well, and despite their fame, the two women are have very down-to-earth moments as well. In fact, Teigen once talked about a moment in which she realized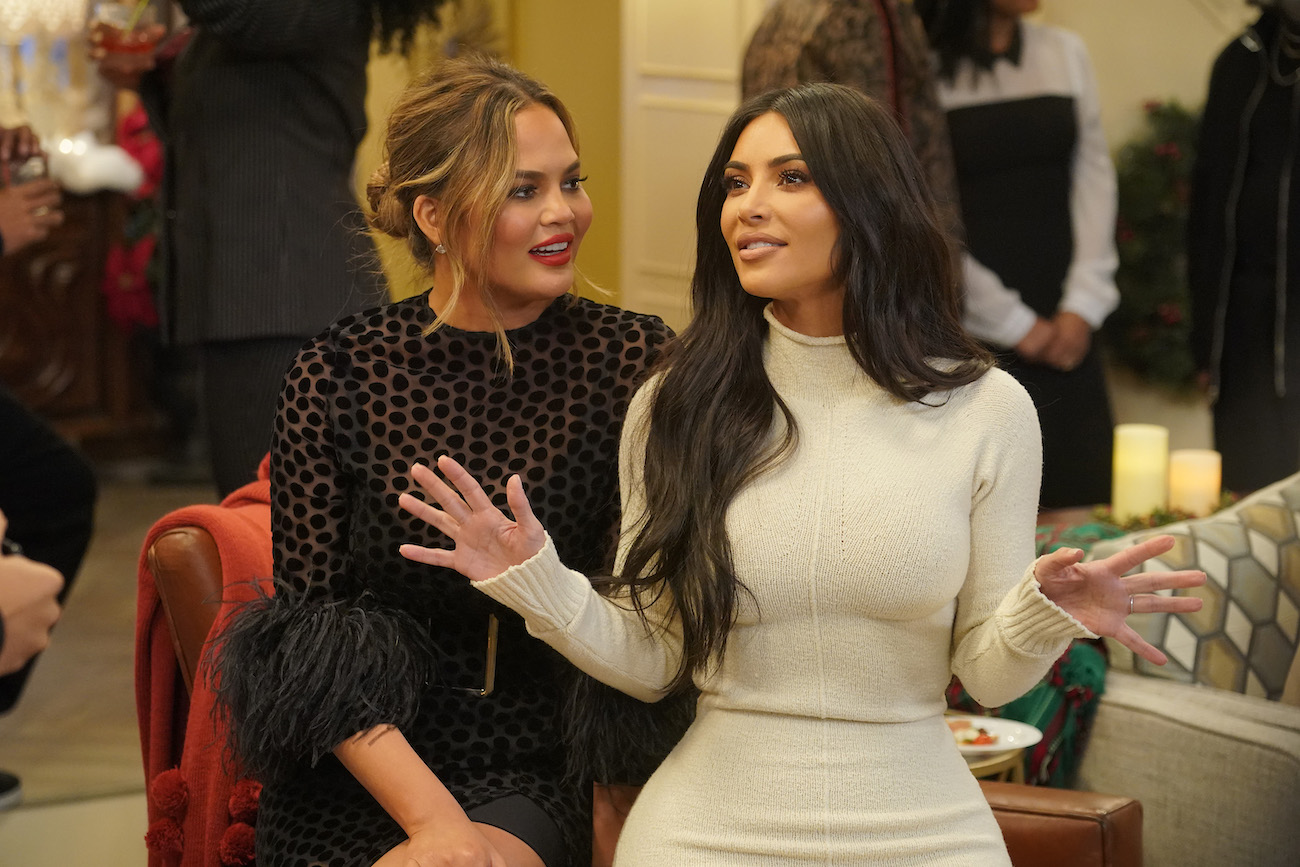 Chrissy Teigen and Kim Kardashian West have been friends for years
Teigen and Kardashian West have been friends for years. They first met in 2010 when Teigen and her now-husband John Legend went on a double date with Kardashian West and her then-boyfriend Reggie Bush.
Since then, the two stars have remained close. Teigen and Legend even attended Kardashian West's wedding in 2014. As the years went on, Teigen and Kardashian West even started bonding over motherhood—both went through in vitro fertilization and now have young kids.
Even while Kardashian West's ex-husband, Kanye West, was speaking out in support of Donald Trump, whom Teigen and Legend openly disliked, Teigen and Kardashian West did not let that affect their friendship.
The moment Chrissy Teigen realized Kim Kardashian West was just like everyone else
RELATED: Chrissy Teigen Reveals What Kim Kardashian Can Do That She Can't
Kardashian West seems like a larger-than-life personality to many people, and Teigen admitted she initially thought so, too. However, Teigen shared that when they first met, she realized something extremely "normal" about Kardashian West.
"The night Chrissy and I first met, we bonded in the bathroom while she helped zip me up," Kardashian West wrote on her app in 2016, according to E! News. "We became good friends pretty fast after that, LOL!"
In a video of Teigen and Kardashian West chatting together, Teigen said, "I remember this because I was so nervous to meet you. I don't know. I'd been watching. I knew all about you. I felt kind of like a weirdo."
She added, ""You made me feel so much better because we went to the bathroom and you had me zip you up. [I was like] 'Oh my gosh! She has spanx on. She's cool. She's normal.' Yeah I remember that pretty well for some reason."
Chrissy Teigen recently commented on Kim Kardashian West's divorce
RELATED: Kim Kardashian West and Chrissy Teigen's Plastic Surgeon Admits the Pandemic Was 'Well-Timed' for His Celebrity Clients
As many fans might know, Kardashian West is going through a high-profile divorce with West. She filed for divorce in February 2021 after seven years of marriage.
Speaking to Andy Cohen on Watch What Happens Live, Teigen said, "Kim is doing OK. I know Kim gave her all for everything. It's honestly a shame that it didn't work out because I saw them being a forever relationship. I really did, but I know she tried her best."
Teigen shared that she has "definitely been in touch" with the KKW Beauty mogul, but Legend and West have not been communicating as much.
"If anyone knows Kanye, it's that he goes off the grid," Teigen said. "It's hard to ever contact Kanye."