Chrissy Teigen Posts Emotional Message on Anniversary of Son Jack's Death
A year ago, Chrissy Teigen revealed to social media followers that her third child with husband John Legend was stillborn. The model and influencer opened up again on the anniversary of her son's death.
Here's what Teigen had to say and how fans are reacting. 
RELATED: John Legend and Chrissy Teigen's Son Is Obsessed With His Dad's Music
Chrissy Teigen and John Legend lost their son Jack in 2020
In September 2020, Teigen experienced a stillbirth. She posted a candid series of black and white photos on Instagram to share what happened.
She captioned the photos, "We are shocked and in the kind of deep pain you only hear about, the kind of pain we've never felt before. We were never able to stop the bleeding and give our baby the fluids he needed, despite bags and bags of blood transfusions. It just wasn't enough.
"We never decide on our babies' names until the last possible moment after they're born, just before we leave the hospital. But we, for some reason, had started to call this little guy in my belly Jack. So he will always be Jack to us. Jack worked so hard to be a part of our little family, and he will be, forever.
"To our Jack – I'm so sorry that the first few moments of your life were met with so many complications, that we couldn't give you the home you needed to survive. We will always love you.
"Thank you to everyone who has been sending us positive energy, thoughts and prayers. We feel all of your love and truly appreciate you.
"We are so grateful for the life we have, for our wonderful babies Luna and Miles, for all the amazing things we've been able to experience. But everyday can't be full of sunshine. On this darkest of days, we will grieve, we will cry our eyes out. But we will hug and love each other harder and get through it."
Three months after the stillbirth, Teigen mentioned in another Instagram post that she will never be pregnant again, although she did not clarify why. 
The model posted an emotional tribute to her son on social media
On Sept. 29, Chrissy Teigen shared a raw and vulnerable photo with her followers on Instagram. The picture shows the model topless and crying in a hospital bed while her husband John Legend holds and consoles her. 
Teigen captioned the image, "and to the son we almost had. a year ago you gave me the greatest pain I could ever imagine to show me I could survive anything, even if I didn't want to. i didn't get to take care of you but you came and went to get me to love myself and take care of myself because our bodies are precious and life is a miracle. they told me it would get easier but yeah, that hasn't started yet. mom and dad love you forever."
The message follows Teigen's post from the same day celebrating her 3-year-old son Miles.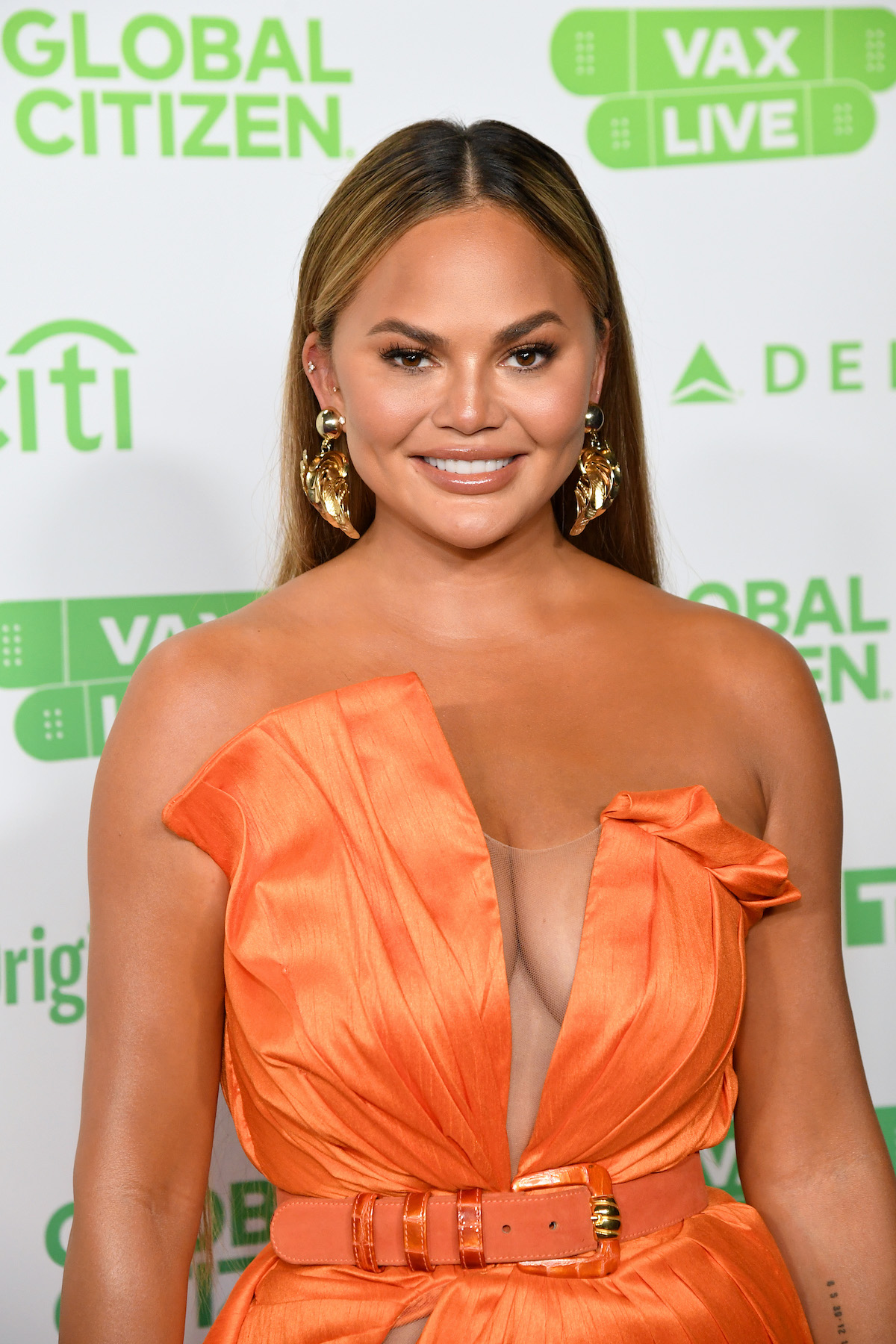 RELATED: Chrissy Teigen Admits She Hasn't 'Fully Processed' Losing Her and John Legend's Third Baby
Friends and fans are sending Chrissy Teigen condolences and praise
While Teigen is occasionally criticized for sharing too much on her social media, her friends and fans left lots of love in the comments section of the post remembering Jack. Many also shared their similar experiences with stillbirth and miscarriages.
Model Ashley Greene wrote, "❤️ your vulnerability and strength is admirable," while another commenter said, "Thank you for being so open and vulnerable ❤️"
On Oct. 27, 2020, Chrissy Teigen published a piece on Medium about the loss of her son. Regarding the criticism she received over the Instagram photos from the hospital, she wrote, "I cannot express how little I care that you hate the photos. How little I care that it's something you wouldn't have done.
"I lived it, I chose to do it, and more than anything, these photos aren't for anyone but the people who have lived this or are curious enough to wonder what something like this is like. These photos are only for the people who need them. The thoughts of others do not matter to me."
With so many people sharing their stories in the comments section of Teigen's Instagram post, it seems like her words and pictures are reaching those who need them.