Chrissy Teigen Once Said She Would Rather Be Sterile Than Have a Child Like Avril Lavigne
Chrissy Teigen has been the target of backlash on the internet these past few weeks. Despite her long-time reputation as a witty, honest celebrity on social media, Teigen faced accusations of cyberbullying.
People have dug up multiple instances of Teigen being mean to other celebrities, including a time she said very harsh words about singer Avril Lavigne.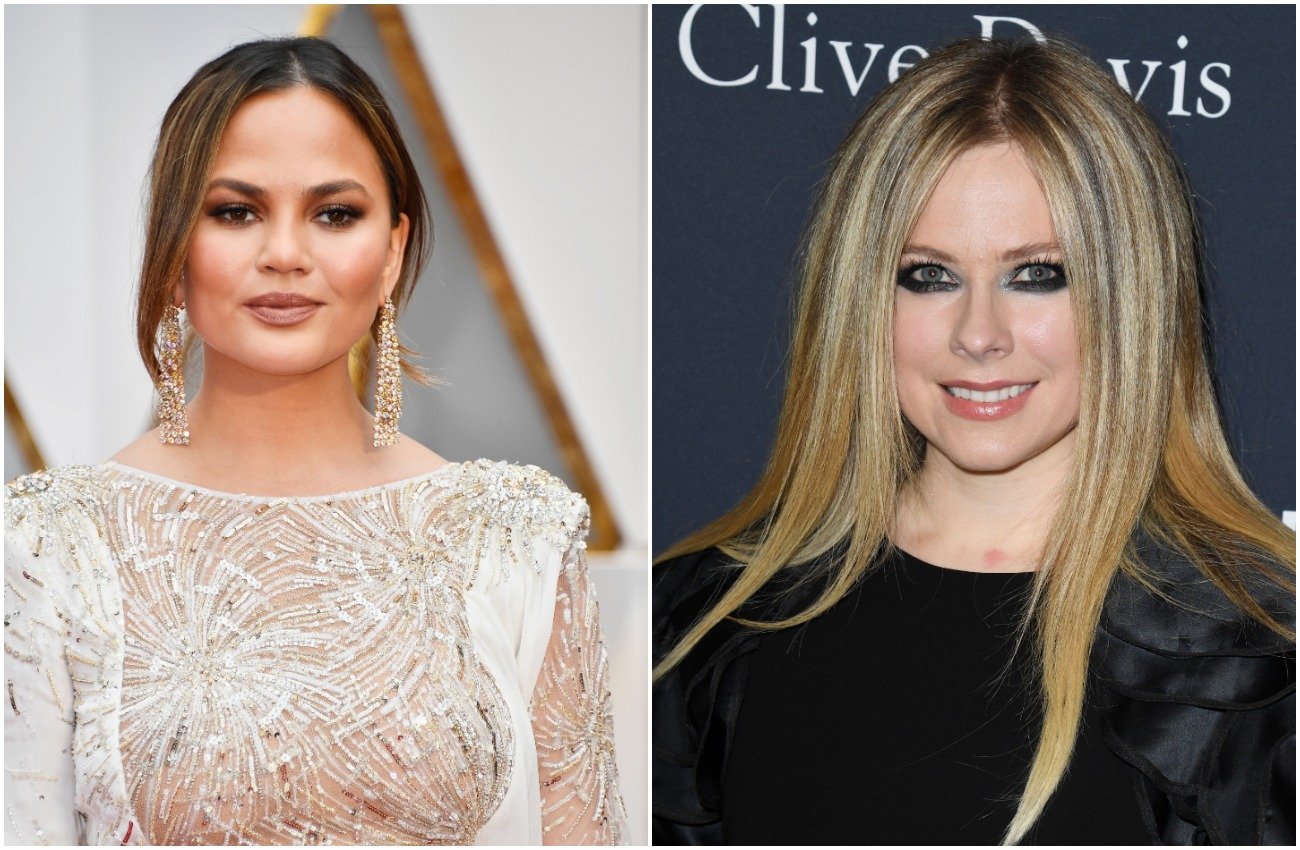 Chrissy Teigen was accused of bullying Courtney Stodden
Teigen recently came under fire for comments she made to Courtney Stodden in the early 2010s. At the time, Stodden attracted attention for marrying 50-year-old Doug Hutchison at the age of 16.
Stodden told The Daily Beast in May 2021 about the messages they received from Teigen. Stodden shared, "She wouldn't just publicly tweet about wanting me to take 'a dirt nap' but would privately DM me and tell me to kill myself. Things like, 'I can't wait for you to die.'"
After receiving a lot of backlash, Teigen issued a public apology to Stodden. Teigen wrote in a series of tweets, "Not a lot of people are lucky enough to be held accountable for all their past bull**** in front of the entire world. I'm mortified and sad at who I used to be. I was an insecure, attention seeking troll… I'm so sorry, Courtney. I hope you can heal now knowing how deeply sorry I am."
Some companies—such as Macy's and Bloomingdale's—have decided to no longer work with Teigen following this incident.
Chrissy Teigen has a history of attacking other celebrities
Stodden was not the first or last person Teigen attacked on Twitter. People have since pulled up old tweets of her being vicious towards other celebrities.
For example, she once wrote about Sarah Palin, "Listen. I don't want much from Sarah Palin. I just want her to admit partial fault, then shoot herself in the face. Is that wrong?"
Teigen also commented on Mariah Carey's pregnancy many years ago, "Why is anyone surprised Mariah is having twins. I was always pretty positive there were 2-15 babies growing inside of her."
Teigen even talked negatively about Quvenzhané Wallis when the latter was just nine years old. Teigen wrote, "Is it okay to call a small child cocky? I am forced to like Quvenzhané Wallis because she's a child right? Okay fine."
In 2013, Teigen made comments about Farrah Abraham, who filmed a sex tape and was spotted buying a pregnancy test. "Farrah Abraham now thinks she is pregnant from her sex tape. In other news you're a w**** and everyone hates you whoops not other news sorry."
Chrissy Teigen once said very negative things about Avril Lavigne
Another person Teigen attacked was singer Avril Lavigne. In 2011, Teigen wrote on Twitter about "watching an Avril Lavigne interview" and had some harsh words to say.
"If u told me I could have 1 kid, but it would be exactly like Avril, I would choose to have a barren, sterile existence that ends when I die," Teigen wrote.
However, according to Today, Teigen did publish an apology for making the tweets.
"I would formally like to apologize but only one of those 'sorry you are offended' apologies. Because I am," Teigen said. "I spew out terrible opinions and observations all day and didn't think twice about that one."