Chrissy Teigen Reveals the Touching Way Meghan Markle Comforted Her After Her Baby Died
Chrissy Teigen and Meghan, Duchess of Sussex both had very trying years in 2020. Teigen had complications while pregnant with her youngest son, Jack, that resulted in his death. Meghan also suffered a miscarriage in 2020. Now, Teigen has revealed that Meghan helped her deal with her grief.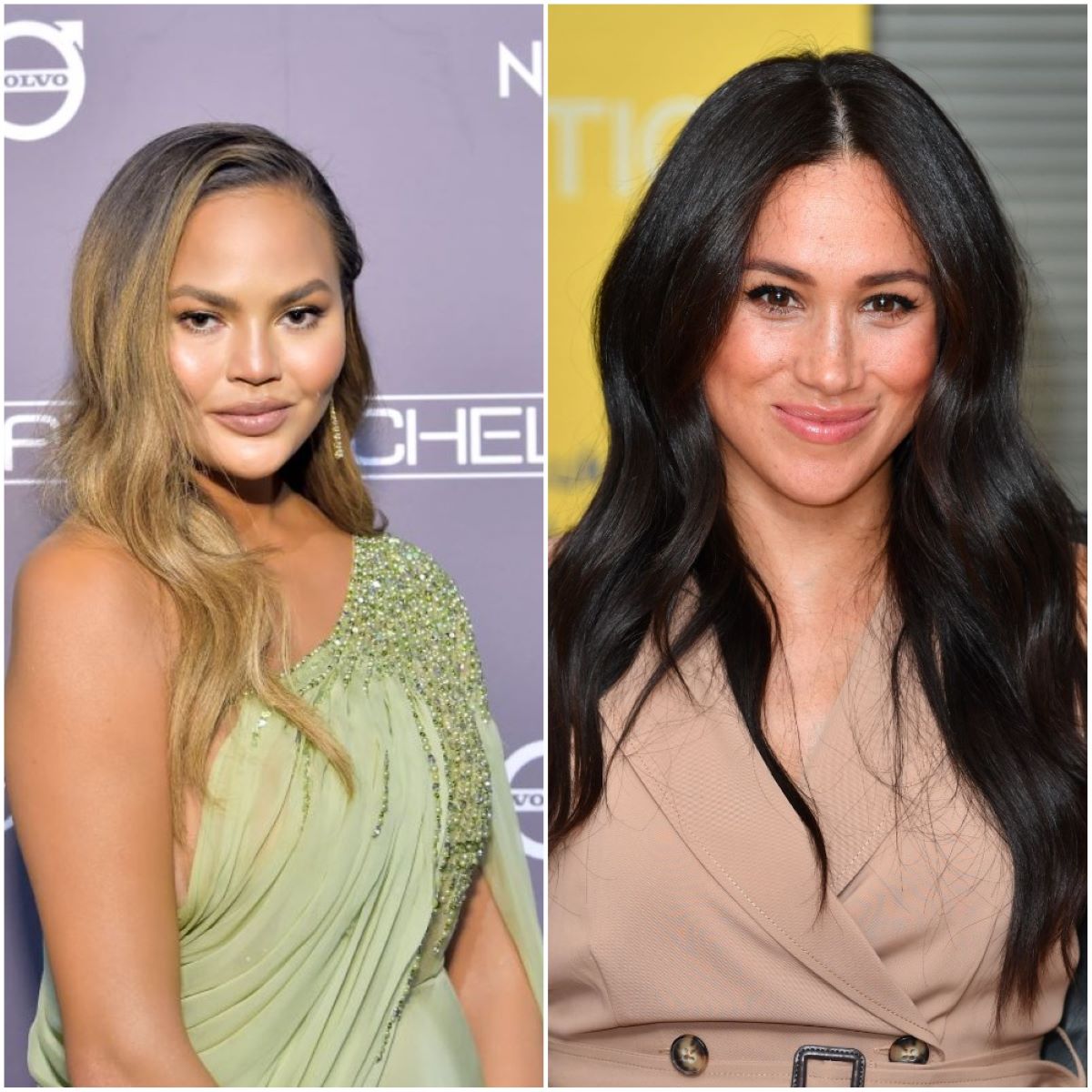 Chrissy Teigen's baby
Teigen and John Legend already had two kids when Teigen got pregnant with Jack. Jack was an unexpected pregnancy as Teigen had previously believed that she could not get pregnant without medical assistance. Her first two children, Luna and Miles, were born through IVF treatments.
Unfortunately, during her pregnancy, Teigen began bleeding and developed a blood clot. In November, she revealed that Jack didn't survive.
"We are shocked and in the kind of deep pain you only hear about, the kind of pain we've never felt before," she wrote on social media. "We were never able to stop the bleeding and give our baby the fluids he needed, despite bags and bags of blood transfusions. It just wasn't enough.
"We never decide on our babies' names until the last possible moment after they're born, just before we leave the hospital," Teigen continued. "But we, for some reason, had started to call this little guy in my belly Jack.  So he will always be Jack to us.  Jack worked so hard to be a part of our little family, and he will be, forever."
RELATED: Piers Morgan Isn't Sorry for the Meghan Markle Comments He Made That Cost Him His Job
Meghan Markle lost a child
In an essay for The New York Times, Meghan also revealed that she sufered a miscarriage last year.
"I dropped to the floor," she said of the moment she felt something was wrong. "[I] sensed that something was not right. I knew, as I clutched my firstborn child, that I was losing my second."
"Losing a child means carrying an almost unbearable grief, experienced by many but talked about by few," she continued.
Meghan Markle comforted Chrissy Teigen
As an actress, Meghan has several celebrity friends. Her close friendships with stars like Serena Williams and Jessica Mulroney are often talked about, but she also has a relationship with Teigen, and comforted her after the loss of Jack.
"Yeah, she's been so kind to me ever since we connected," Teigen said of Markle on the Watch What Happens Live! after show. "She had written me about baby Jack…. but yeah she is really wonderful and so kind — just as kind as everyone says she is."
Meghan's kindness made it even harder for Teigen to understand why the Duchess is often bashed in the media.
RELATED: Meghan Markle Did This 1 Thing as a High Schooler to Solve Her Problem of Not Fitting In
"That's why you look at everything and you're like 'My god, what is absolutely wrong with people that they have to make this person out to be so malicious or so crazy?' when it's just as simple as them being as kind as everyone says they are," she said.
Teigen also revealed that she did watching Prince Harry and Meghan's interview with Oprah Winfrey, where they revealed that Meghan was not supported and had to deal with racism within the royal family.
"I think when I ended up watching it, it was like 'Holy s*it this is big," Teigen said. "But also I waited a long time to watch it, so I'd already heard so much about it."
RELATED: This Actress Who Married Into the Royal Family Says She Couldn't 'Cope' With the Level of Intrusion Meghan Markle Receives