Chrissy Teigen Says She Has Learned to 'Not Get Involved in Anyone's S—t' After Being Canceled
Chrissy Teigen was once a popular star on social media, but public opinion recently turned against her. The model was accused of bullying and quickly got canceled by people on the internet.
Teigen has since kept a low profile, but she occasionally appears to share her thoughts on what she has learned thus far. In a new video, Teigen shared that she will no longer 'get involved in anyone's s—t.'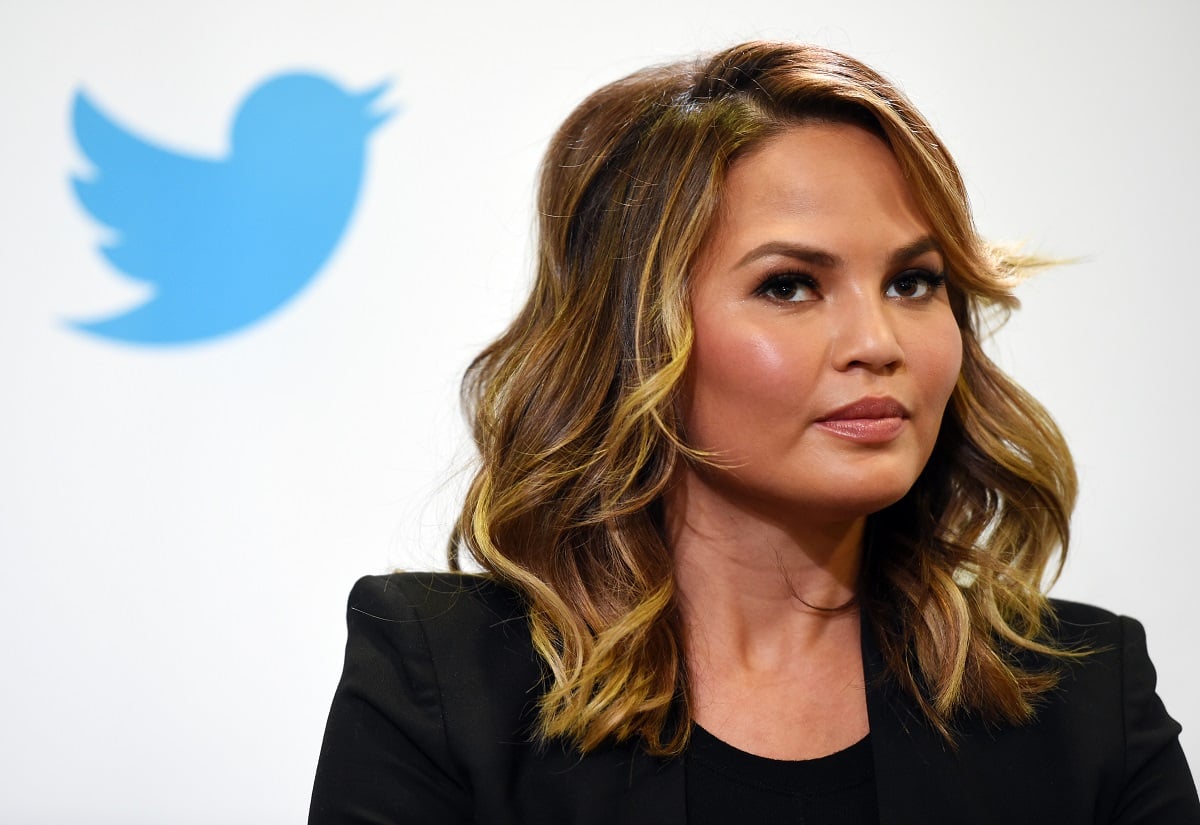 Chrissy Teigen got canceled after being accused of bullying
In May 2021, Courtney Stodden accused Teigen of bullying them in the early 2010s. Stodden told The Daily Beast that Teigen "would privately DM me and tell me to kill myself."
Teigen received much backlash afterward, and internet users even dug up instances of Teigen tweeting negative things about other celebrities, such as Lindsay Lohan and Avril Lavigne.
Teigen has since posted messages acknowledging her past wrongdoings. In June, she wrote in an essay on Medium that she used to be a "troll" and "insecure, immature and in a world where I thought I needed to impress strangers to be accepted."
Recently, she also shared a post on Instagram explaining how things feel in "cancel club." She said, "Only a few understand it and it's impossible to know til you're in it. And it's hard to talk about it in that sense because obviously you sound whiney when you've clearly done something wrong. It just sucks. There is no winning."
Chrissy Teigen says she will 'not get involved in anyone's s—t' in the future
RELATED: Nicole 'Snooki' Polizzi Says Chrissy Teigen Once 'Ran the Other Way' When She Tried to Interact With Her
On July 20, TMZ posted a video of Teigen out and about. The star was asked by the paparazzi to weigh in on TikTok star Addison Rae being canceled after talking to Donald Trump. In response, Teigen said, "I have decided I'm not getting involved in anyone's s—t ever again."
This answer contradicted Teigen's past behavior. She was known for openly sharing her opinions on social media, especially regarding Trump.
Another person asked Teigen how long she might be canceled for. "I don't know, it could be forever. I have no idea. I don't know," Teigen responded.
She also added, "All I can do is live my life and take care of my kids and family. Everyone else can make their choice."
Chrissy Teigen has lost jobs after being canceled
RELATED: Is John Legend Standing up for Chrissy Teigen Amid Her Twitter Scandal?
Teigen's past popularity helped her land a lot of jobs, but many of them disappeared after the bullying accusations surfaced.
For example, Teigen partnered with Macy's to sell her cookware line, but the department store pulled her products from its shelves. According to Page Six, Teigen was also in the process of securing a deal with Bloomingdale's to host promotional events at the store, but Bloomingdale's "pulled the plug."
Additionally, Teigen had a voiceover role for the Netflix series Never Have I Ever, though Gigi Hadid had replaced her.