Chrissy Teigen Shares 'Sheer Joy' as 3rd Cookbook Hits the Shelves
Cravings founder Chrissy Teigen is celebrating the completion of her latest project. Launching her third cookbook "Cravings: All Together", the former supermodel brings fans a menu of comfort food recipes that is sure to satisfy any picky palate.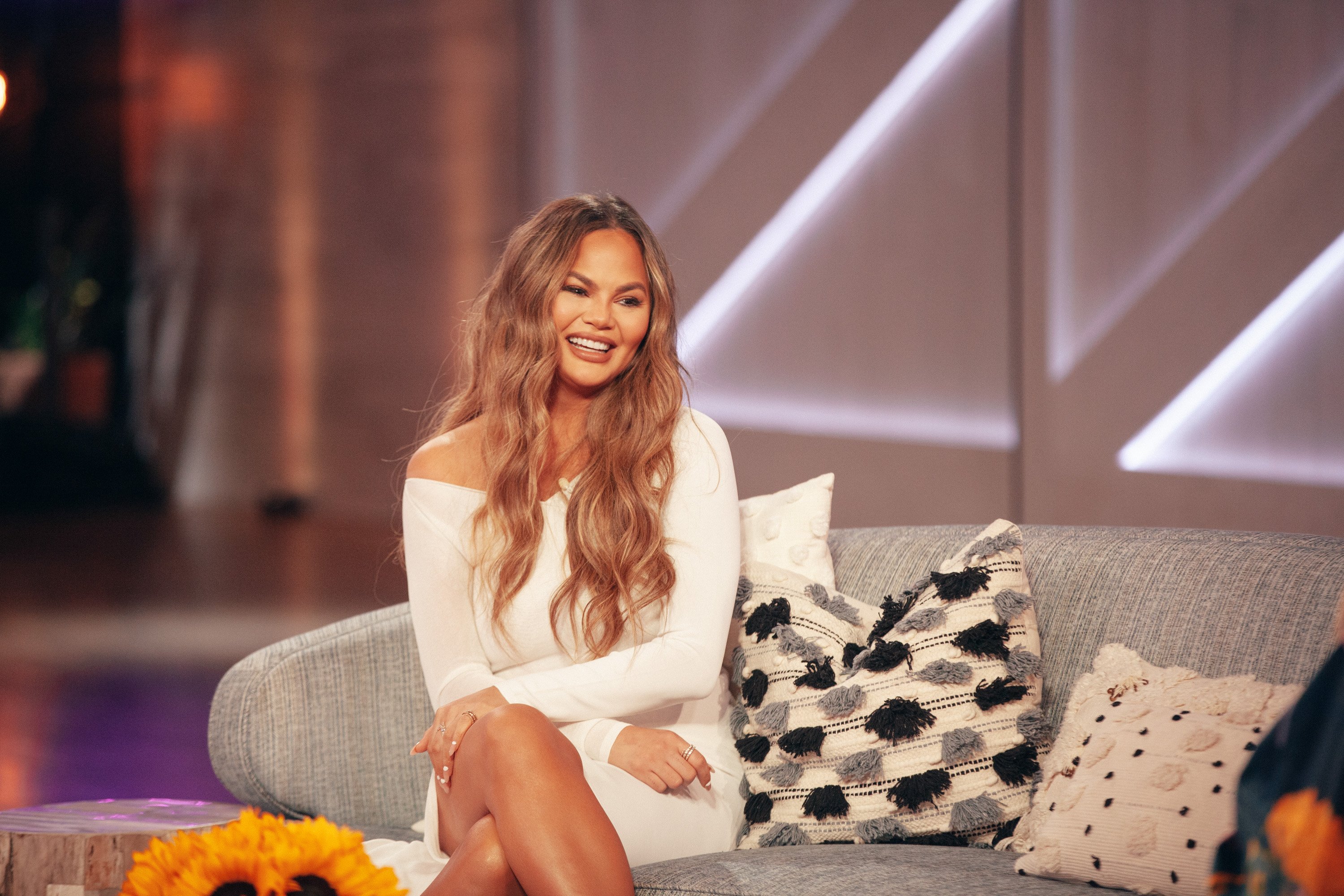 'Cravings: All Together' is now available
Teigen cannot contain her excitement over her new appetizing accomplishment. "Cravings: All Together" was just released and the former supermodel is spreading the news.
"I'm SCREAMING and stuffing my face with frosting, but this time it's out of sheer joy," Teigen announced in her newsletter. "'Cravings: All Together' is finally here! I wrote this book during a rough time when my cravings for comfort food hit an all-time high, and it's full of recipes to make with and for your loved ones now that we can be together again."
Promising a selection that offers simple yet scrumptious recipes, Teigen hopes to bring foodies an assortment of culinary options that will tantalize their taste buds.
"'All Together' is all about making the classic recipes we know and love even better," she remarked. "More delicious, more fun, and more modern (we have actual proof Beef Wellington isn't boring). We even made a batch of BRAND-NEW bakeware to keep your sugar cravings cute."
RELATED: Chrissy Teigen Eats This Food In The Middle Of The Night
Chrissy Teigen's new cookbook 'saved' her
Teigen suffered the loss of her third child, Jack, in September 2020, shortly after announcing her pregnancy. The Cravings founder also made headlines for previous negative tweets she had posted that were classified as "bullying". She credits her new cookbook with getting her through such a tumultuous year.
"It is incredibly hard to put into words what this book means to me," she wrote on Instagram in August 2021. "How do you come up with a funny, enticing caption for a book that quite literally saved you. I didn't have a theme in mind when we made this book – all I knew was I wanted a bright new energy, but I also needed comfort. I wanted to make recipes that would be timeless, food that brings joy to your belly, your household, those around you."
Married to EGOT winner John Legend, Teigen incorporates family-favorite recipes that she often makes for their two kids, Luna and Miles. She hopes to bring warmth and community to every kitchen table with her mouthwatering menu.
"I wanted people to enjoy not just the outcome, but the process," Teigen explained. "This book is reflective of everything I wanted and we needed as a family to bring into our home, it is truly a piece of us, and I am so excited to share it with you. So get ready for John's thick ass blueberry pancakes… sticky orange glazed fried chicken sandwiches, luna's unicorn milkshakes, and salty white chocolate chunk cookies so addictive you might as well double the batch."
Chrissy Teigen's book focused on 'comfort'
Teigen noted how the coronavirus (COVID-19) crisis had such an impact on social interaction. The international lockdown prompted many to reach out via social media and share their home-cooked meals, which motivated Teigen in creating her new cookbook.
"For far longer than anyone would have thought, human interactions were replaced with Zoom calls, and hugs became double-tapped hearts on Instagram," Teigen wrote in her book. "But mannnn, am I lucky that the act of creating a meal, whether it's for yourself or your people, is a passion for so many of you out there! Every day—Every. Single. Day.—you tag me on posts showing the world something you've cooked, and I see how you love to cook as much as I do, and it inspires me."
RELATED: Chrissy Teigen Shares a 3-Ingredient Iced Coffee Recipe Straight From Thailand
Recognizing a global yearning for comfort after such a catastrophic year, Teigen's priority in "Cravings: All Together" was to bring a sense of well-being through her recipes.
"The biggest thing I've personally craved—and that I know we have all craved WORLDWIDE—is comfort," she shared. "Finding joy and beauty in simplicity, in balance. Eating not just to nourish your body but also your soul. … Sometimes you just want something that tastes like the perfect version of something you've had a hundred times before. Because it just makes you feel like everything is going to be okay."
"Cravings: All Together" is now available.