Chrissy Teigen Uses This Unique Ingredient in Her Chocolate Chip Cookies
Give your cookies a kick with this ingredient recommended by Chrissy Teigen!
Leave it to Chrissy Teigen to think outside the box for something as traditional as chocolate chip cookies. The model/social media maven is often posting tantalizing recipes on her Cravings website, which often include unique ingredients and plating ideas.
Now for the favorite accompaniment to a tall glass of milk, Teigen recommends using this unlikely ingredient to give the treasured treat an extra kick.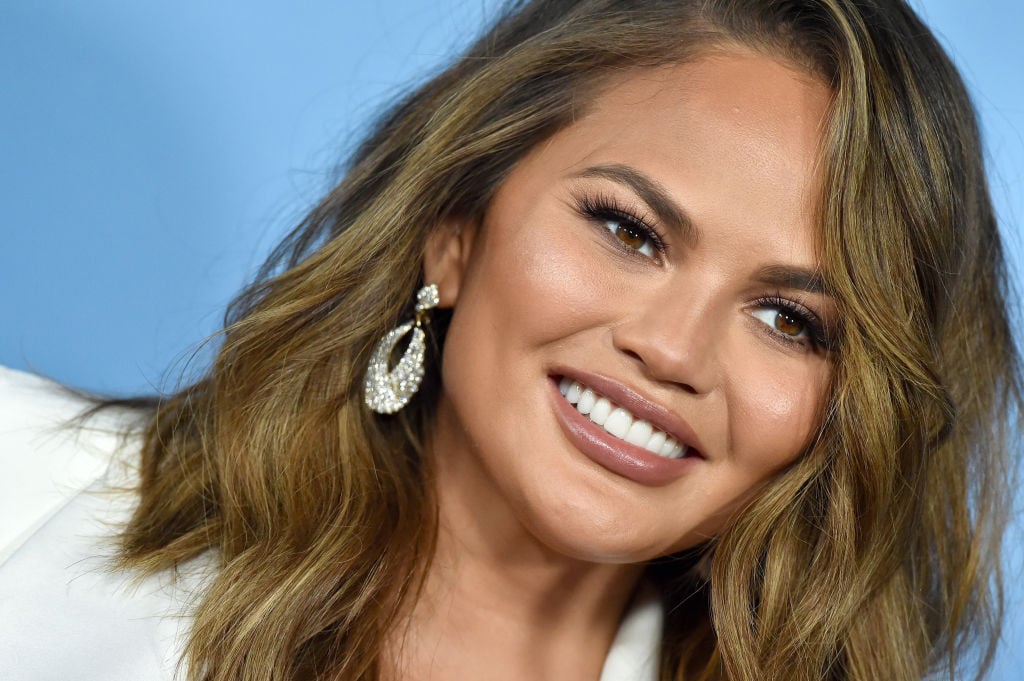 Chex this out!
Yup, Teigen suggests putting Chex Mix in to those delectable sugary rounds. Now that the salty snack offers a range of flavors that are also on the sweet side, such as Turtle, Trail Mix, Dark Chocolate, and Honey Nut, Chex offers a variety that can satisfy a wide spectrum of tastes.
Considered a must for parties or just fun snacking, the mix includes Corn and Wheat Chex cereal, pretzels, pretzels, rye chips and mini breadsticks combined with a trademark seasoning blend. While that may not sound cookie-compatible, Teigen insists it will catapult your confection.
The goods
The Lip Sync Battle co-host outlines the recipe on her website – which is detailed below – suggesting to allow approximately 20 minutes of prep time, equaling about 35 minutes from start to finished product.
2 cups all-purpose flour
1 teaspoon fine sea salt
½ teaspoon baking soda
1½ sticks (12 tablespoons) unsalted butter, softened
¾ cup packed light brown sugar
¾ cup sugar
2 large eggs
1½ teaspoons vanilla extract
2 cups bittersweet chocolate chips or chunks
1 cup classic Chex Mix, plus more for topping
Preheat the oven to 375°F. Line two large, rimmed baking sheets with parchment paper and set aside.
Combine the flour, salt, and baking soda in a bowl; set aside.
In the bowl of a stand mixer fitted with the paddle attachment, beat the butter with the brown and white sugar on medium-high speed until light and fluffy, stopping the mixer and scraping down the sides of the bowl if necessary, about 2 to 3 minutes. Reduce the speed to low and beat in the eggs and vanilla until just combined, stopping the mixer and scraping down the sides of the bowl as needed. Slowly add the flour mixture and beat until just incorporated. Reduce the speed to to low, then add the chocolate chips and ¾ cup of the Chex mix until just incorporated (if you mix too much you'll break up the chex mix). 
Using 3 tablespoons of dough at a time, roll the dough into balls. Place the balls of dough onto the reserved baking sheets about 2½ to 3 inches apart. Use the palm of your hand to gently press the cookies into 2-inch discs. Crush some more Chex mix on top of the cookies and gently press it in.
Bake until the edges are lightly browned but the center still remains soft, about 11 to 12 minutes. Transfer to a wire rack and cool completely.
Her new baby
Teigen launched her website in November, sharing details of her 'new baby' in a video with her followers. "I've been wanting to do a real website where it was a true community of people that love Cravings, love the cookbooks, love the cookware, just a place where you could see everything that is our family," she said in the video, according to People. "We wanted to share everything in one little spot for you guys."
The cookbook author didn't need to worry long about her new website succeeding. Her fans flocked to Cravings so fast, the site crashed.
Check (or chex!) out cravingsbychrissyteigen.com to see for yourself!