Chrissy Teigen's Decadent Chocolate Mousse Recipe Is an Easy Holiday Dessert: You Only Need 3 Ingredients
With multiple cookbooks under her belt, former supermodel Chrissy Teigen has proven she's a culinary superstar. And in her book, Cravings: Hungry for More, Teigen shared a decadent chocolate mousse recipe that requires only three ingredients. 
It's a quick and easy dessert that would be perfect for any holiday spread. And while Teigen adds a crispy sweet crackle as a topping, home chefs could easily dazzle it up with seasonal sweets.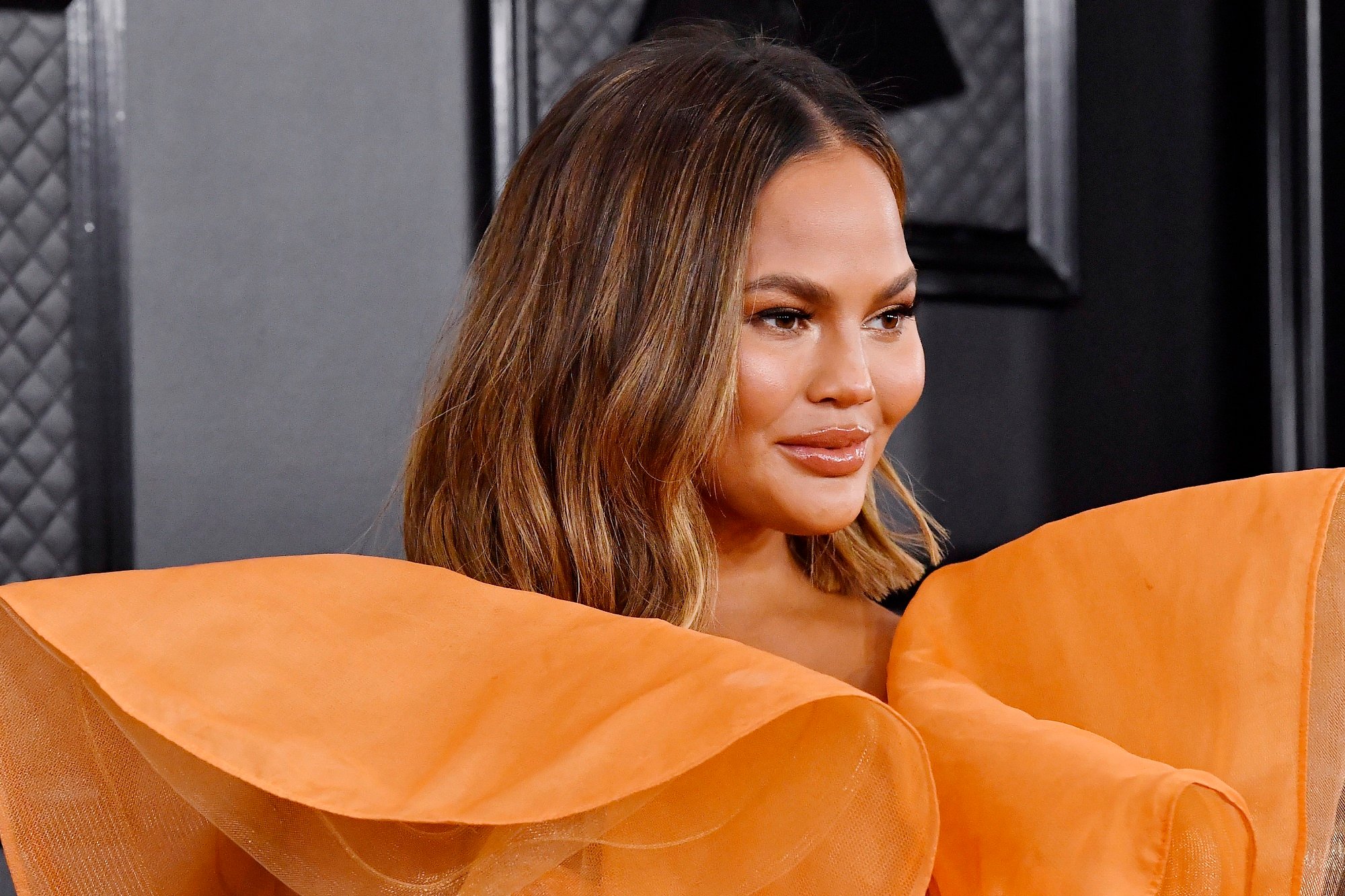 'Cravings: Hungry for More' was Chrissy Teigen's second cookbook
After the success of her first cookbook, Cravings: Recipes for All the Food You Want to Eat, Teigen released Cravings: Hungry for More in 2018. When talking to BUILD, the author explained that, for the second book, she wanted to create simpler recipes which still packed in the flavor. 
"If anything, I would say it's naturally simpler and quicker because I cut down on the ingredients," Teigen said. "I personally wouldn't make me do the same things I did in the first book. I have people making their own pita chips and tortilla chips just to sprinkle on tortilla soup. I'm like, 'Go get some chips. Crumble it up, it will be great.' A little bit naturally easier."
She often shares recipes on her website
Aside from her cookbooks, Teigen often shares mouthwatering recipes on her website, Cravings by Chrissy Teigen. Home chefs can peruse through her appetizer, main course, and dessert recipes, all of which are categorized and easy to search through. Fans can also create an account on the site and ask Teigen questions about her various recipes. 
The former supermodel also shares video recipes on her Cravings by Chrissy Teigen's social media pages. In a recent post, she shared a cookie dough recipe that could make three different holiday cookies. 
Chrissy Teigen's 3-ingredient chocolate mousse is perfect for a holiday spread
In Cravings: Hungry for More, Teigen shares her simple yet decadent chocolate mousse recipe. It only requires three ingredients and is quick and easy to make. 
Teigen tops her chocolate mousse with a salty rice Krispies–hazelnut crackle, which is a little more tedious to make. But for the holidays, home chefs could easily top the dessert with seasonal favorites like crushed peppermint candy canes or crumbled white chocolate peppermint bark.
Here's what you'll need:
1 cup (or 6 ounces) of your favorite chocolate chips or coarsely chopped chocolate  
1/3 cup of whole milk
3/4 cup of cold heavy cream
Once all three ingredients are on hand, the first step is to add the chocolate and whole milk to a microwave-safe bowl. Place the bowl in the microwave and heat for 1 minute and 15 seconds. Remove the mixture and stir until smooth. Then let it sit to cool for about 15 minutes.
In a separate bowl, whip the heavy cream (use a whisk or electric mixer) until it forms stiff peaks. Then fold the cooled chocolate mixture into the whipped cream until combined. Make sure not to over mix, as this will deflate the mousse.  
Serve in small glass bowls or glasses. Top with whip cream.