Chrissy Teigen's New Documentary Will Make You Love Junk Food Even More
Chrissy Teigen rose to fame many years ago as a model, though these days, she has been taking on all kinds of interesting projects. Teigen is a mother, wife, TV personality, social media commentator, and cookbook author all in one.
Recently, she has also been able to add another job to her resume: documentary producer. Teigen has been working on a documentary about a junk food that is loved by people all over the world. Read on below to learn more about Teigen's new exciting project.
Chrissy Teigen will have a documentary about French fries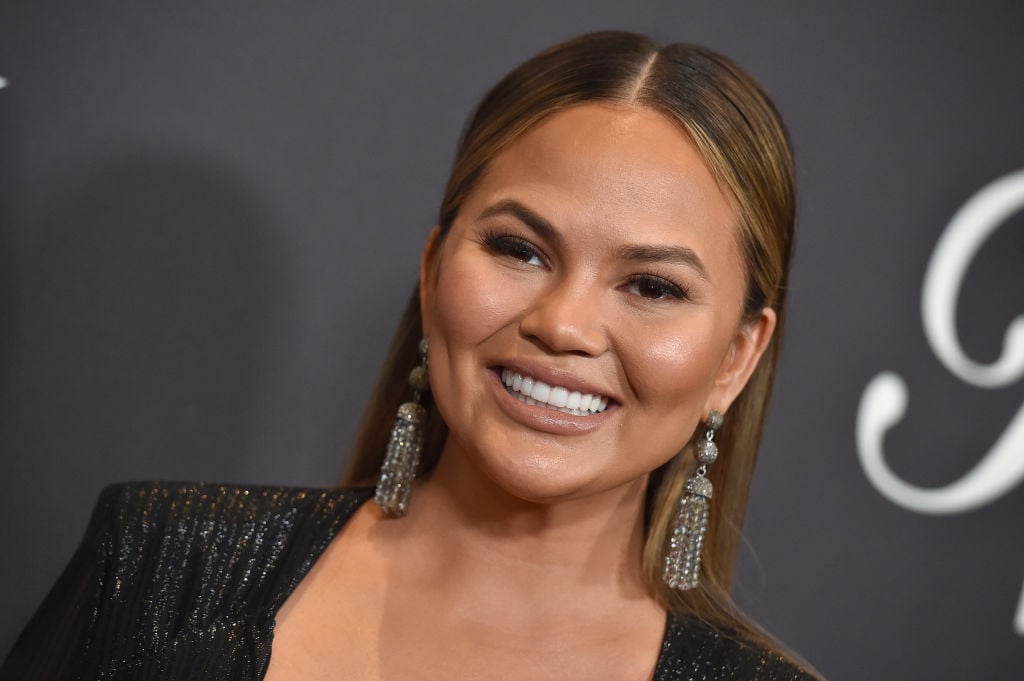 In December 2019, Variety reported that Teigen's new documentary will be called Fries! The Movie. It will be about "the reasoning behind the universal love for fried potatoes" and will "follow chefs, celebrities, farmers, food scientists and more as they tap into the stories and flavors behind the French fry.
Teigen signed on to work as a producer as well as to appear in the film. In a statement, she shared: "I always knew my love of fries and years of experience in the field were meant to serve a higher purpose. Thrilled to work alongside this incredible team and share our findings."
It is not clear when the movie will be released, but several news outlets believe that it could come out sometime in 2020.
Chrissy Teigen is a serious foodie
Perhaps the news of this documentary is not surprising for fans who are aware of Teigen's love for food. She has released two bestselling cookbooks as well as a cookware line with Target, so it's clear that Teigen really knows a lot about what goes on in the kitchen.
Teigen has also shared a lot about her favorite food. Anyone who follows her on social media will get see all kinds of posts about food.
Additionally, she has talked often about what things she loves to eat. For example, Teigen enjoys food from all over the world, such as Vietnamese pho, Japanese sushi, Korean barbecue, and various Mediterranean dishes. She is half-Thai, so Thai cuisine is on the menu at her home as well.
Teigen is a fan of fast food, too. She enjoys Shake Shack, Taco Bell, McDonald's, and Wendy's.
Does Chrissy Teigen follow a diet?
Diets are extremely common in Hollywood, where most celebrities are expected to be a certain size and maintain a good physique. However, Teigen actually does not follow diets very much.
She tries to eat healthy and organic food often, but Teigen allows herself to have fast food every few weeks to balance things out. She once told Delish: "I get haters who ask why I would eat that kind of meat? There's a balance with anything. When I cook, everything is organic and very clean; I'm meticulous and kind of insane about it. But sometimes you just want a Doritos Locos Taco."
Of course, when Teigen has a photoshoot coming up, she does try to eat low-carb meals. She also has some tips and tricks that she uses in order to enjoy a food that she loves without going overboard with the carbs. For example, Teigen once shared a fun way to eat Doritos without feeling like you have cheated on a diet.
"I lick off the nacho cheese seasoning and put the chips back in the bag," she said to Delish. "You still get all the flavor, not all the carbs!"
Another thing Teigen does when she has to stay on a strict eating plan is to write down all the things that she craves and can eat afterward. It helps to remove the obsession from one's brain so that one no longer focuses so much on what food is not allowed at a given moment.