Does Christian Bale Or Matt Damon Have a Higher Net Worth in 2019?
Matt Damon and Christian Bale are both considered extremely talented actors and have both dramatically changed their bodies for a role. Currently, the two star in the thrilling sports drama film, Ford v Ferrari as race car drivers.
Which actor has the higher 2019 net worth?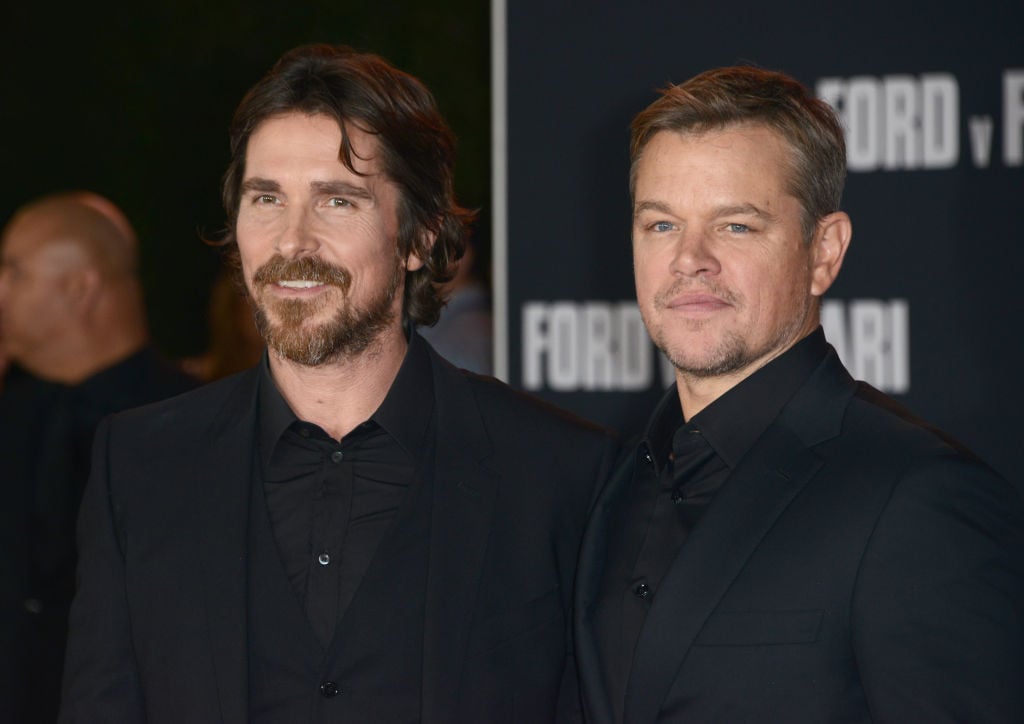 Christian Bale's background and Oscar-winning career
Born Christian Charles Philip Bale in Haverfordwest, Pembrokeshire, Wales, on January 30, 1974, the actor began appearing in commercials at the young age of eight.
He then made his stage debut at ten years old before making his film debut in Anastasia: The Mystery of Anna (1986) two years later. In 1987, his depiction of Jim Graham in Empire of the Sun earned him the first "Best Performance by a Juvenile Actor" award from the National Board of Review of Motion Pictures.
As Bale was still a student in school, the attention from his immense success almost proved too much for him, and he thought about quitting acting. However, Irish actor Kenneth Branagh convinced him to participate in Henry V (1989), which lifted his spirits.
In 1990, he starred in the film adaptation of Treasure Island as Jim Hawkins before deciding to drop out of school at the age of 16. Bate moved with his father to Los Angeles, California the following year, and starred in Little Women (1994) as well as Thomas in Disney's Pocahontas (1995).
He continued to garner attention from his performances as Patrick Bateman in American Psycho, Trevor Reznik in The Machinist (2004), and Batman in Batman Begins as well as the sequels.
Bate has received Oscar nominations for Best Actor in American Hustle (2014), Best Supporting Actor in The Big Short (2016), and Best Actor in Vice (2019). He won the 2011 Academy Award for Best Supporting Actor for his role in The Fighter.
Matt Damon's Harvard education and movies
Born Matthew Paige Damon on October 8, 1970, in Cambridge, Massachusetts, the actor admitted he felt lonely as a child. However, he found his self-identity through high school theater productions alongside Ben Affleck.
Damon then attended Harvard University and should have graduated in 1992. However, he dropped out only 12 credits shy to star in Geronimo: An American Legend.
While in college, Damon and Affleck wrote the screenplay for Good Will Hunting. They were able to sell the script to Miramax, and it debuted in 1997 to massive success.
The movie earned nine Academy Award nominations, and he won an Oscar for Best Screenplay alongside Affleck. It jumpstarted his career, and he starred in cult-classic Saving Private Ryan (1998), and The Talented Mr. Ripley (1999).
He then joined successful film series Ocean's Trilogy (2001 – 2007) and Bourne (2002 – 2016), in which he performed the majority of the stunts himself.
In 2005, he played an undercover mobster in Academy-winning film, The Departed. Damon then appeared in several movies, most of which commercially flopped, over the next ten years until his performance as astronaut Mark Watney in The Martian (2015) earned him his second Oscar.
Does Christian Bale or Matt Damon have a higher net worth?
While Bale has a hefty net worth of $80 million, Damon has double his net worth at $160 million.