Christie Brinkley Got in Trouble for Doing Billy Joel's 'Uptown Girl' Video for Free
Christie Brinkley famously appeared in Billy Joel's 'Uptown Girl' video — but her doing it for free got her into some hot water.
The 1980s was a thrilling time for music. New innovations like Walkman radios, digital synthesizers, and widespread portable boomboxes changed the way music was enjoyed and made. In 1981 the music scene would be forever changed by the dawn of MTV. Then, MTV didn't have its reality programming, comedy, and animated features— it was all music videos, all day.
Suddenly music videos were released alongside hit singles and fans had a unique way to enjoy their favorites without traveling to see a band live. MTV took over the culture. Videos would often turn into large productions, with celebrities making cameo appearances– sometimes so casually they don't think of the consequence sees. In one 1983 video, Christie Brinkley got in trouble for an impulsive cameo.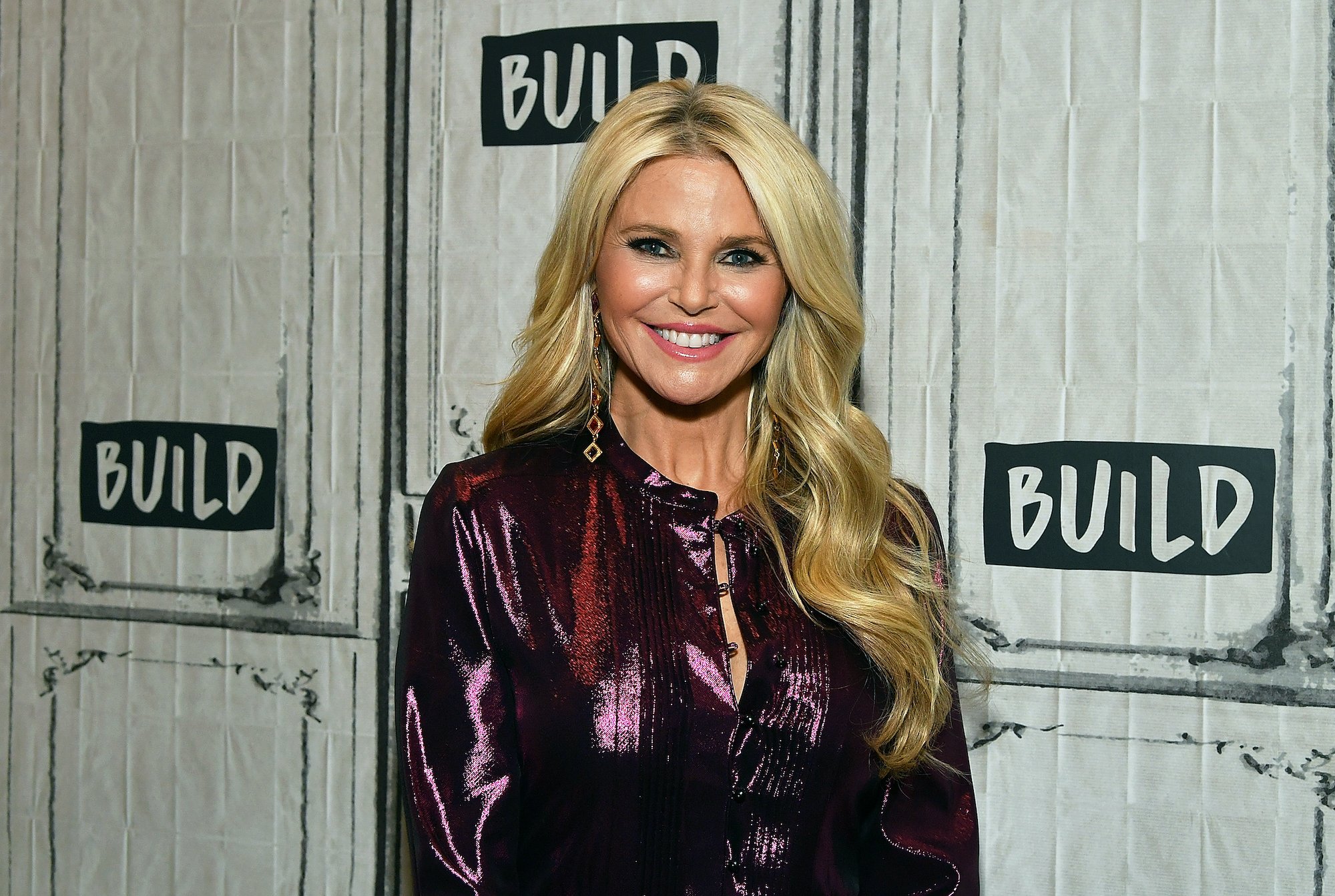 Christie Brinkley in the early '80s
In 1983, Christie Brinkley was the very idea of American beauty. After appearing on the Sports Illustrated Swimsuit Issue in 1979, she was signed to a 25-year contract with CoverGirl cosmetics. She appeared on the cover of the Sports Illustrated Swimsuit Issue again in 1980 and 1981, making her the first model to do so. In 1983, she was growing her career out of primarily modeling. She appeared in a small role in National Lampoon's Vacation and had done a series of segments on beauty tips on Good Morning America according to the New York Times. She was 29-years-old, beautiful, talented, and was a household name worldwide.
Enter the Piano Man
In the spring of 1983, Brinkley was St Barts for a photoshoot. While there, she would happen to be staying in the same hotel as famous musician Billy Joel. Joel was five years older than Brinkley and already had well-established fame and appeal. At the time, he was vacationing to celebrate the completion of his 7th studio album, Glass Houses.
Though Joel would do his best to impress Brinkley during this chance meeting, the two just didn't connect. According to InStyle, Brinkley was fresh out of a breakup with the race car driver and aristocrat Olivier Chandon de Brailles. Shortly after, Chandon was tragically killed in a car crash. When Joel reconnected with Brinkley to offer condolences, the two established a friendship and started dating shortly after.
Screen Actor's Guild vs. 'Uptown Girl'
In the fall of 1983, Brinkley and Joel had been dating nearly half a year. Joel had been a successful musician since the late '60s and hadn't quite adjusted to the new expectations of music videos. When the 1983 album, An Innocent Man was released, the studio needed a music video for the hit single, Uptown Girl. Joel and his team hastily through a project together and asked his girlfriend to stop by and help play the titular uptown girl. The video would feature her dressed as in style as always, dancing with mechanics in an auto service shop.
The video would become a timeless classic in early music videos, but it had some consequences for Brinkley. With her appearance in National Lampoon's Vacation earlier that year, she had been required to join the Screen Actor's Guild, which comes with some fine print. According to Brinkley in a 2015 interview on The Howard Stern Show, she broke several rules by performing in the video unpaid, without consulting her management.
"I got in trouble with Screen Actor's Guild because I didn't know that I had to get paid for it," Brinkley told Stern in the interview. They weren't too harsh with the punishment it seems, however, as she continues, "We amended it enough to be union rules."
The two would later marry in 1985, though they would go onto divorce in 1994. Though their life as a power couple was over, both would be massive successes across decades. Joel is currently still touring, selling out bigger venues than ever. Brinkley is still a massive force in modeling and fashion at 67 and has massive accomplishments in many arts and philanthropy. Still, fans will always partly remember her as that iconic Uptown Girl dancing at the garage in 1983.