Christie Brinkley's DIY Beauty Secret Is an Unexpected Pet Care Product
Christie Brinkley's secret to her flawless complexion is a weird pet item.
Supermodel Christie Brinkley always looks great. Like many stars, she has some unconventional beauty secrets. Some stars bathe in wine or put hemorrhoid cream under their eyes to get rid of dark circles or wrinkles.
Gwyneth Paltrow has made a business out of weird beauty secrets. Her company, Goop, has been criticized for promoting dubious products with no proven value. But Brinkley's beauty secret is something accessible to everyone and at a reasonable price.
In fact, even though it's one of the strangest celebrity beauty secrets of all, dermatologists agree that it has merit.
Christie Brinkley's career started as a teen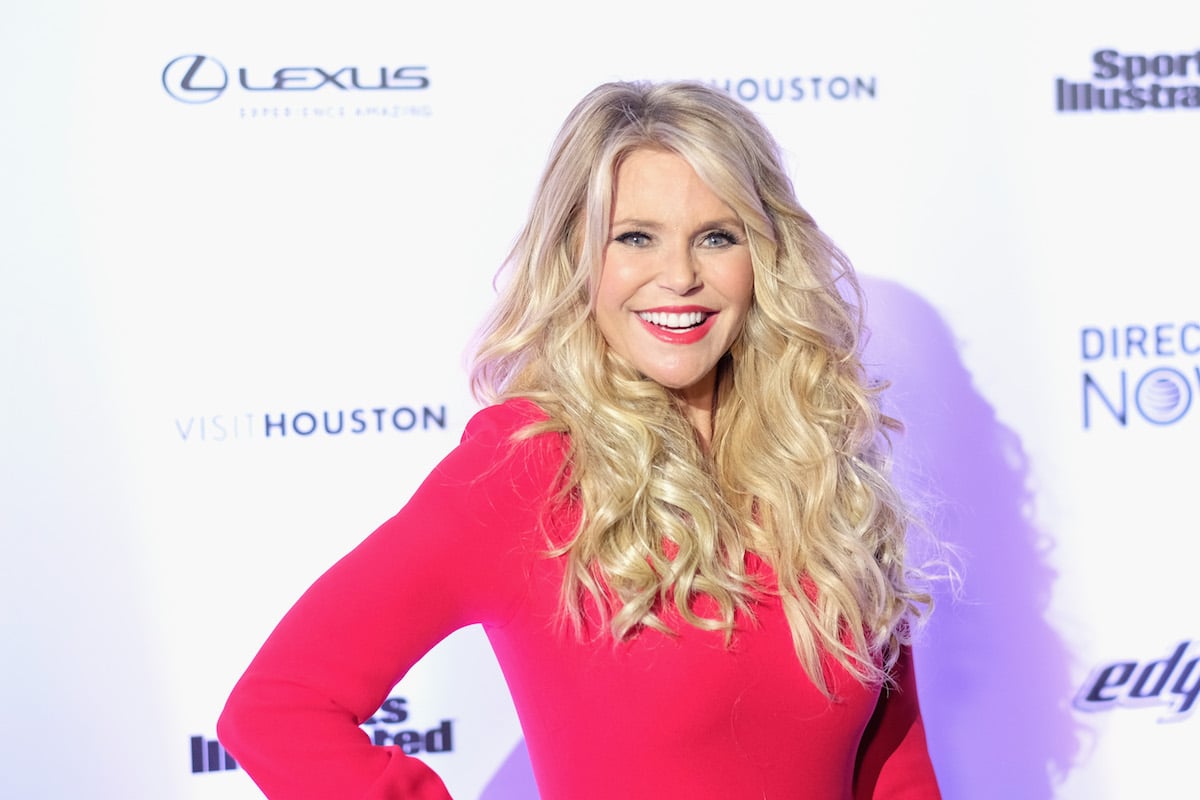 Brinkley started modeling when she was just a teenager. She built a career for herself during the 1970s, and by the 1980s she was a household name.
Brinkley has pretty much every modeling credential there is. She's been on the cover of Sports Illustrated, not just once, but three times in a row. She was a Cover Girl for an impressive 25 years. But Brinkley is more than just a model. 
When she was married to rock icon Billy Joel in the 1980s and 1990s, and even starred in his music video for "Uptown Girl." She's had a few other acting credits to her name, too.
Brinkley appeared in the popular sitcom Mad About You a few times, and she had a recurring role on Parks and Recreation. Although her part was small, it was a memorable role.
But the looks she's become known for didn't come out of nowhere. Like all celebs, Brinkley takes care of her body and skin to stay gorgeous. 
Anyone can make the kitty litter mask Christie Brinkley reportedly swears by 
Brinkley is constantly being asked what her secret is. Of course, she doesn't have just one.
Brinkley lives a healthy lifestyle, which is a big factor in how she stays looking so young. She recommends people get consistent rest and frequent exercise. It's also important to take care of your skin, according to Brinkley. In 2007, she shared that she makes homemade skin masks with kitty litter. 
Although it may seem unorthodox, Brinkley's kitty litter mask is dermatologist approved. Kitty litter can work as an exfoliant, and exfoliating is good for the skin. Plus, if the mask is made from the right litter, it actually may have some pretty impressive ingredients.
One website recommends using 100% natural bentonite clay litter with no additives. Bentonite clay is a form of volcanic ash, which means it's basically the same ingredient that can be found in high-quality spa masks.
That said, skincare experts have recently been steering away from physical exfoliants and have been promoting chemical ones.   
Kitty litter isn't the only thing keeping Christie Brinkley youthful
Fans can buy a bag of clay cat litter for under $20, but that doesn't mean that they'll age as well as Brinkley. She does a lot of other stuff to stay looking great.
Brinkley gets consistent rest and exercises frequently. She also has a healthy diet, and usually starts her day with a green smoothie. But Brinkley can't emphasize the importance of good skincare enough. Fans may guess from her unusually kitty litter mask that she has trouble finding products that work for her. 
Brinkley eventually got so fed up trying to find the perfect skin care regimen with other people's products that she went out and made her own. Brinkley started Christie Brinkley Authentic Skincare so that everyone could use the skin care products she was making for herself.