Christina Aguilera Music Will Be In Disney's Live-Action 'Mulan' Even Though It's Not a Musical
Disney fans are waiting for the live-action Mulan to come out. Unlike live-action remakes of Beauty and the Beast, Aladdin and The Lion King, Mulan is a little more different from the 1998 animated film. It will feature one artist returning from the original though: Christina Aguilera.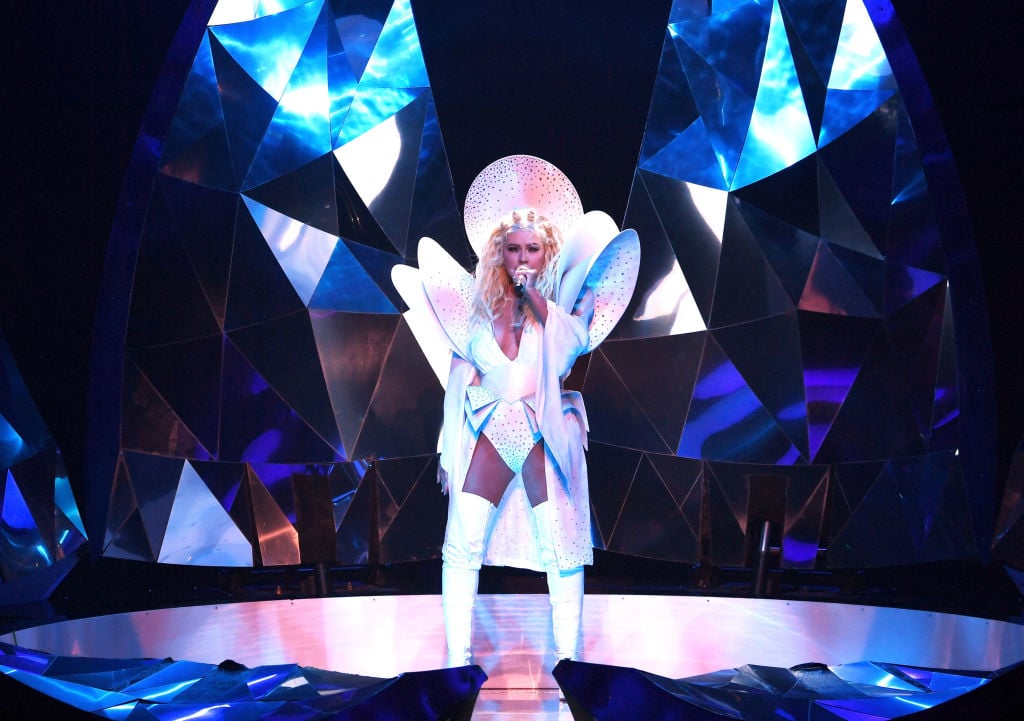 Aguilera told the audience at her Las Vegas residency The Xperience on Feb. 26 that she's involved with the new film. Mulan opens March 27, 2020.
Christina Aguilera in the original 'Mulan'
1998's Mulan told the story of Chinese legend Hua Mulan (voice of Ming-Na), a village girl at a time when women were not allowed in the army. So Mulan disguises herself as a boy to fight alongside the army and do her family proud.
Like all Disney movies of the '90s, Mulan was a musical. "I'll Make a Man Out of You" was a power ballad for a training montage, and 98 Degrees performed "True to Your Heart." "Reflection" was Mulan's "I Want" song, where she sings about her mission statement for the movie. "Belle" is Beauty and the Beast's "I Want" song and "Part of Your World" is Ariel's in The Little Mermaid.
Lea Salonga provided the singing voice for Mulan in the animated film. Aguilera recorded a version of the song for the soundtrack, as Disney films often had pop artists rerecord signature songs for radio play. Celine Dion and Peabo Bryson sang "Beauty and the Beast" and Elton John sang "Can You Feel the Love Tonight" from his own soundtrack to The Lion King.
The 2020 take on 'Mulan'
Mulan was a prime candidate for the live-action treatment once other Disney classics made a comeback. Disney made a decision not to remake their musical version, but to tell a new adaptation of Mulan, based on the historical myth.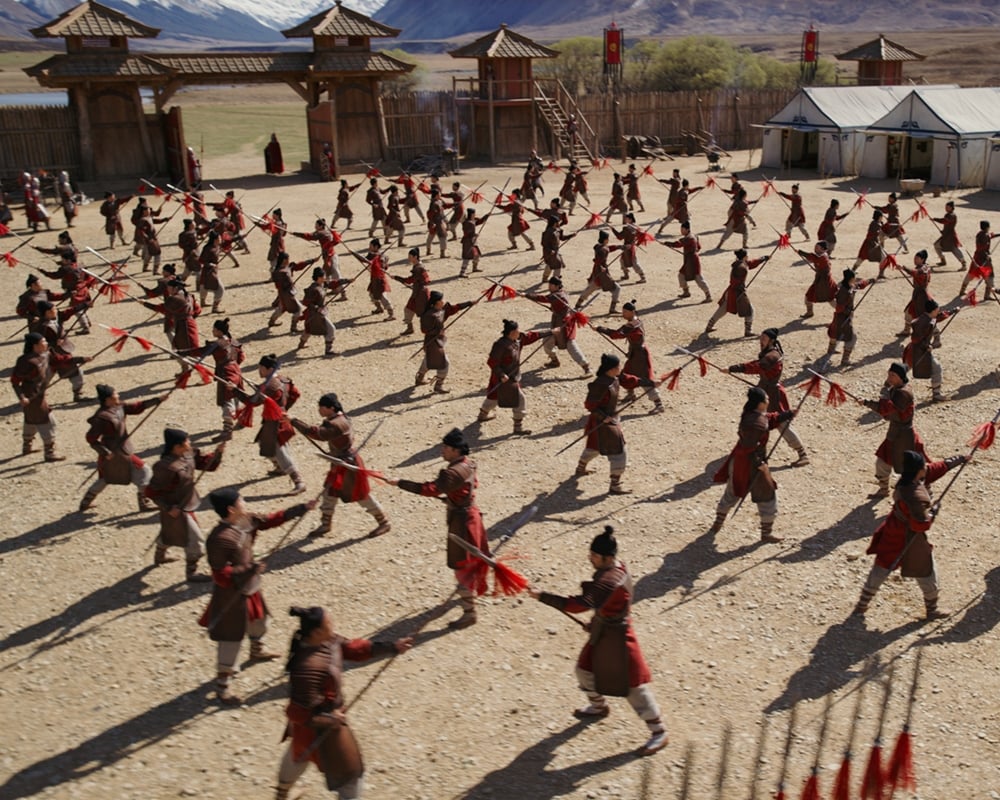 So Liu Yifei won't sing as Mulan. There won't be a talking dragon, like Eddie Murphy's character Mushu, although some viewers spotted perhaps a Mushu figure. There will be plenty of action and epic battle, as the trailers promise. "Reflection" will have a place in the new film too. You can hear the instrumental version in the trailer score.
Christina Aguilera will sing again
Aguilera has been performing at the Zappos Theater at Planet Hollywood in Las Vegas since May 31, 2019. The Xperience wraps March 7, just in time for Mulan to come out a few weeks later. A member of the audience recorded Aguilera's comments about working on the new film.
"This year the live-action Mulan is coming out by the way," Aguilera said on stage. "You have to go see it. I recorded a new 'Reflection' and new material for the movie."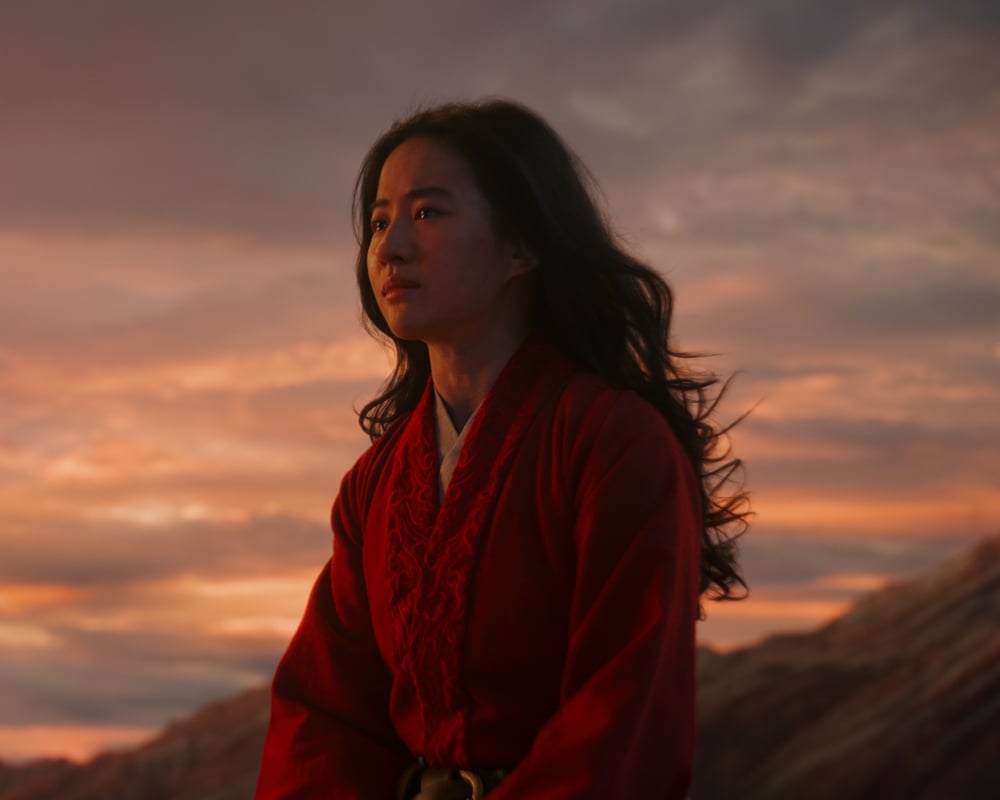 So that means not only a new recording of "Reflection," but possibly another Xtina song on the Mulan soundtrack. Even if it's not a whole other song, Aguilera promised new material in some form. 
The Loop got a bit more of Xtina's quote as she introduced her original rendition of "Reflection."
"I've been working on that, but this is the original," she said.