Christina Aguilera Reflects on the 'Dirrty' Backlash She Received 20 Years After 'Stripped'
It's been two decades since Christina Aguilera released her album Stripped, which features the hit single"Dirrty." The video for that song marked the former Mouseketeer and pop princess's transformation to Xtina. Now, Aguilera is reflecting on the backlash she received back then and discussing everything from celebrating the album's 20th anniversary to her new Spanish-language EP to making sure her children stay connected to Latin culture.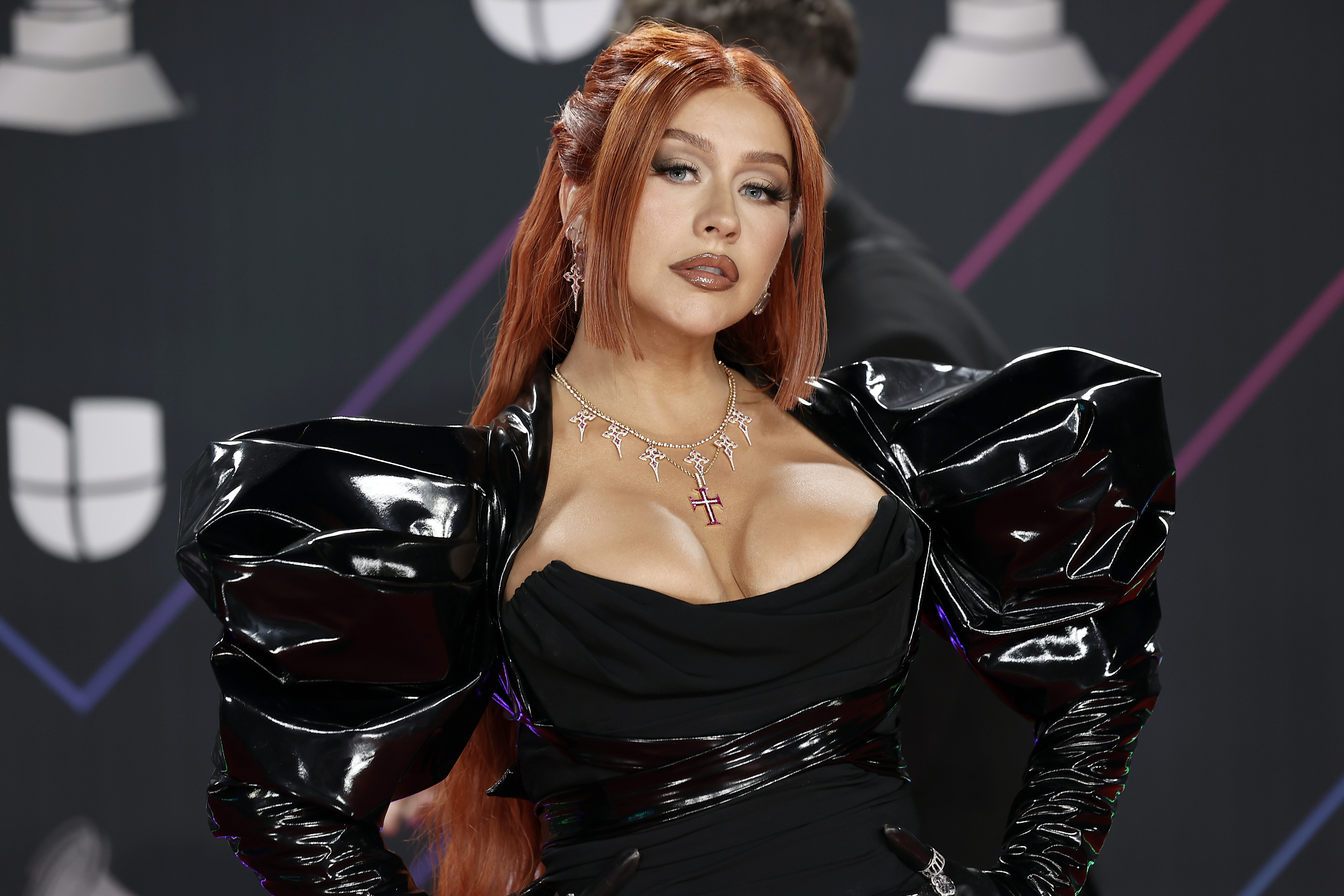 Aguilera's hit 'Dirrty' was controversial when it came out
The video for "Dirrty" premiered on Sept. 30, 2002, and showed fans a new side of Aguilera. She shed her wholesome teen pop image in the video by boxing, riding a motorcycle, and gyrating in butt-baring chaps while surrounded by scantily-clad dancers. The "Genie in a Bottle" artist has spoken about all the backlash she received when the video came out.
She previously told Paper Mag: "It was a very interesting and controversial time for me. Either women are not sexual enough or we're not fulfilling enough of a fantasy for you, but then if we're overtly sexual or feeling empowered in a certain kind of way, then we're shamed for it."
"'Dirrty' was extremely controversial at the time, but it would be nothing now," Aguilera later said in an interview with Cosmpolitan. "I hope I paved the way and helped set the ground rules that women can be any version of themselves they wanna be … and proud of it."
The singer is extremely proud of the "Dirrty" video and entire Stripped album. She explained to Too Fab: "[I'm] so proud of being fearless and bold and talking about the conversation of double standards and women's rights and empowerment with 'Can't Hold Us Down' and things like that."
Aguilera will be celebrating the 20th anniversary of 'Stripped'
During an appearance on Washington D.C.'s El Zol 107.9 to promote her new music, Aguilera was asked about her iconic album ahead of its 20th anniversary.
"It's crazy, we are definitely planning how to make this an incredible celebration of such a special album," she said. "After all these years, I hear all these stories and what it means to people. I definitely felt like I was coming into my own. Everything about the woman that I was. We're definitely going to be celebrating, for sure!"
Aguilera wants to make sure her kids stay connected to their Latin roots
Aguilera's second Spanish album titled La Fuerza dropped on Jan. 21 and the star revealed how important it is for her children to connect with their Latin roots just as she did as a child.
"There's truly nothing like Latin love and energy … Growing up as a little girl it was a language spoken in my house — my dad is from Ecuador, and my mother was fluent in Spanish," she stated. "When they divorced I stopped hearing the language. You have to keep that up and surround yourself with Spanish. Doing it now was extra important, even though it's not my first language and out of my comfort zone. For my children, I wanted to show them what was part of them and mommy. You can always learn something about your roots and culture. It's so important to me as a mother to approach the material now differently."
La Fuerza is the first of Aguilera's three-part album to be released this year.