Christina Applegate Just Revealed She Has MS. Here's How Selma Blair Offered Support
Anchorman: The Legend of Ron Burgundy actor Christina Applegate recently revealed that she was diagnosed with multiple sclerosis in a rare tweet. This chronic disease affects the central nervous system. Here's what she told fans. 
Christina Applegate was diagnosed with MS months ago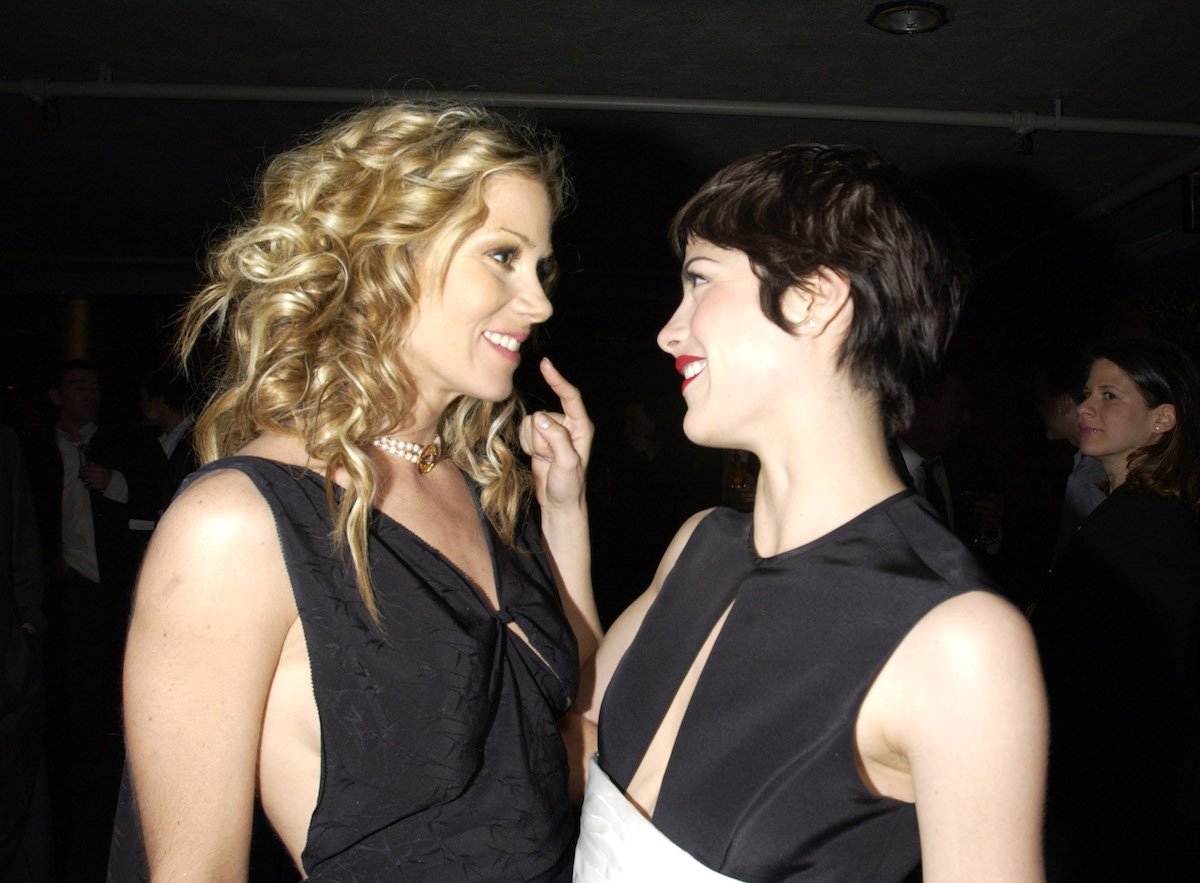 While the world just learned about Christina Applegate's condition, she revealed on social media that she was diagnosed months ago. In an August 9th tweet, she shared details and added a bit of her trademark humor. 
"Hi friends. A few months ago I was diagnosed with MS," Applegate wrote. "It's been a strange journey. But I have been so supported by people that I know who also have this condition. It's been a tough road. But as we all know, the road keeps going. Unless some a—hole blocks it."
The Dead to Me actor shared in a follow-up tweet something a friend had told her. She also asked for fans to respect her privacy as she deals with the new condition. 
"As one of my friends that has MS said 'we wake up and take the indicated action'" she wrote.
"And that's what I do. So now I ask for privacy. As I go through this thing. Thank you."
Christina Applegate's former co-star Selma Blair publicly offered support 
Selma Blair, who starred with Applegate in the 2002 comedy The Sweetest Thing, publicly responded to Applegate's statement with her own tweet. 
"Loving you always," wrote Blair. "Always here. As are our kids. Beating us up with love." 
Selma Blair's words go beyond support and into empathy. She was diagnosed with the condition in October of 2018 and has been outspoken about her journey since. 
Per InStyle, at the time, Blair laid out her experiences, professed gratitude, and shared details about her symptoms in a lengthy Instagram post.  
"I have #multiplesclerosis. I am in an exacerbation," she wrote in part. "By the grace of the lord, and will power and the understanding producers at Netflix, I have a job. A wonderful job. I am disabled. I fall sometimes. I drop things. My memory is foggy. And my left side is asking for directions from a broken gps. But we are doing it. And I laugh and I don't know exactly what I will do precisely but I will do my best."
Blair has posted at length about living with MS. Her silent public statement at the 2019 Vanity Fair Oscar party, at which she appeared on the red carpet with a cane, is a testament to her ability to push forward in the face of the disease. 
In a later interview with Town & Country, Blair said she knew her appearance at the high-profile event could make an impact.
"I hadn't been on a red carpet for so long, and now I was coming. I knew, since my diagnosis, people might be watching," Blair told the magazine. 
Several other celebrities also live with the condition 
As Christina Applegate also navigates the new waters with a closely-watching public, other celebrities who have the condition are worth noting. 
Former reality star Jack Osbourne was diagnosed back in 2012 at the young age of 26. Jamie-Lynn Sigler of The Sopranos revealed in 2016 that she'd been privately living with MS for 15 years when she announced it. And talk show host Montel Williams is a longtime advocate, having announced his diagnosis over 22 years ago in 1999.