Christina Haack Announces Brand New HGTV Show 'Christina in the Country'
Christina Haack revealed that she and her new husband Joshua Hall are working on a brand new HGTV show called 'Christina in the Country.'
Christina Haack may be done with Flip or Flop, but the HGTV star has a brand new show called Christina in the Country! Here's what Haack revealed about the new show and what it means for the upcoming season of Christina on the Coast.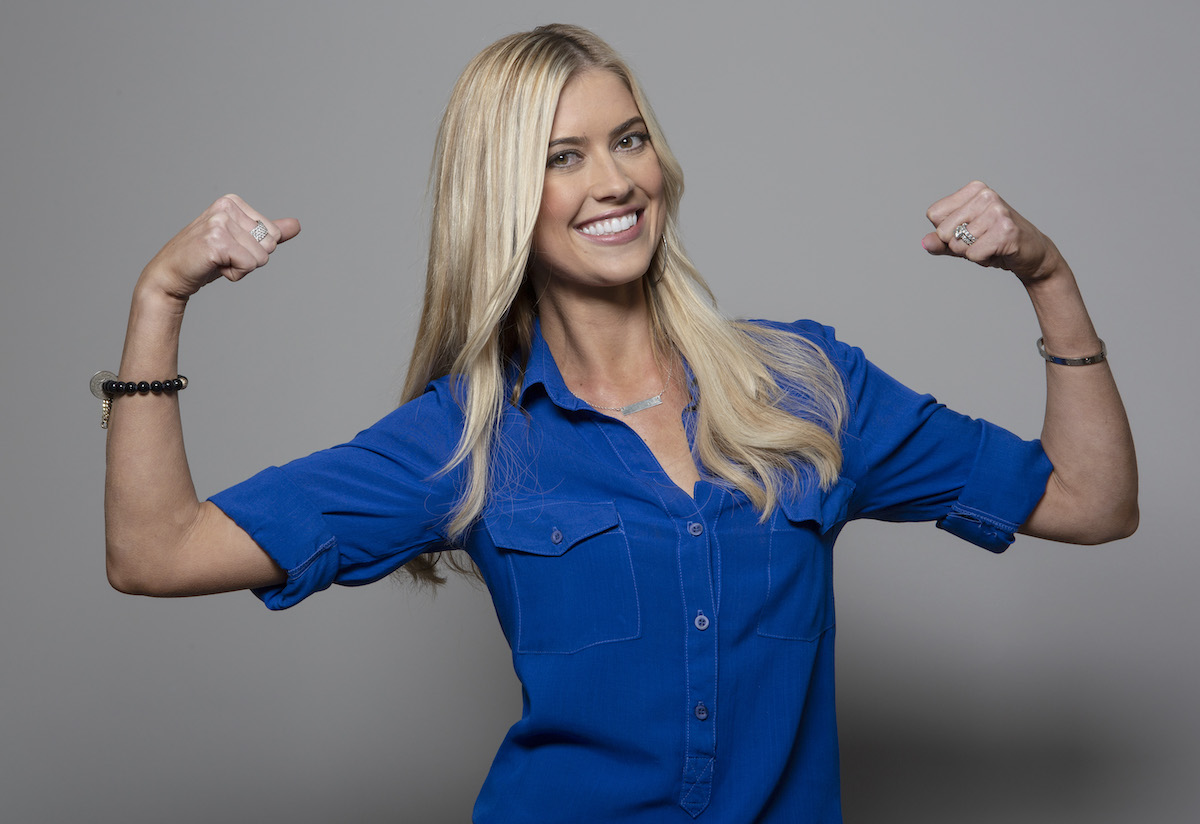 Christina Haack announced she will star in a new HGTV show called 'Christina in the Country'
Flip or Flop star Christina Haack announced that she has a brand new show coming to HGTV! On Apr. 7, Haack revealed in an Instagram post that she has been working on a series called Christina in the Country that will air in "late 2022." But Christina on the Coast fans don't need to worry – the upcoming fourth season of the show will still happen (the release date has not yet been announced). 
"Excited to share what we've been working on behind the scenes. 'Christina In The Country' has officially been picked up by @hgtv for 6 episodes," Haack shared in her post. "Now I have the best of both worlds…the coast and the country! Our team has some incredible projects in the works out in Tennessee! It feels good to do what I love with who I love. Josh and I have the most creative / supportive production partners and can't wait to create some fun content. Slated to air in late 2022. Life's good 🙏🤍"
Christina Haack previously revealed that she was working on 'new shows' with HGTV before announcing 'Christina in the Country'
Before announcing Christina in the Country, Christina Haack hinted at a "new show" with HGTV in an Instagram post. 
On Mar. 25, Haack revealed that she and her husband, Joshua Hall, launched their own production company called Unbroken Productions. She also shared that the couple is co-producing the upcoming fourth season of Christina of the Coast with HGTV.
"Best team ever! ❤️ First week back to filming #ChristinaOnTheCoast … Josh and I started our own production company called 'Unbroken Productions' and joined forces with our good friend @brianbalthazar of 'Balthazar Entertainment' as well as the incredible @glassentertainmentgroup," she wrote in her caption.
The real estate mogul said that having her own production company was a dream come true. "Having my own production company to produce what I want has always been a huge dream! I love that I have the most hard working / creative partner in Josh and we have this amazing team to create content with," Haack wrote. "I am so grateful for this new opportunity. We can't wait to co-produce Christina on the coast season 4 for @hgtv as well as some brand new shows!!"
The HGTV star's new husband, Joshua Hall, said it's an 'honor' to work on the show
Christina Haack's new husband, Joshua Hall, seems just as excited as she is to work on Christina in the Country. 
On Apr. 5, E! News reported that Hall and Haack got married in a private ceremony. Although the Flip or Flop star has not formally announced her marital status, she left a couple of clues in her Instagram bio. She changed her name to Christina Hall and placed an infinity emoji and a key emoji next to the name Josh Hall on her social media profile. She has also changed her real estate license to reflect her new last name.
Hall shared his excitement about the new show in a sweet comment on Haack's post. "You mean I get more time rolling a RZR and sweating in the south?? Ok. 😁," he wrote. "It's an honor to work with such a killer team, rock on!"