Christina Haack Shares 'Bittersweet News' — 'Flip or Flop' Ending After 10 Seasons on HGTV
Christina Haack rose to fame after starring on Flip or Flop with her then-husband Tarek El Moussa. The couple continued to film the HGTV show together despite their divorce. However, Haack announced that after 10 seasons of the series, the show was coming to an end for good.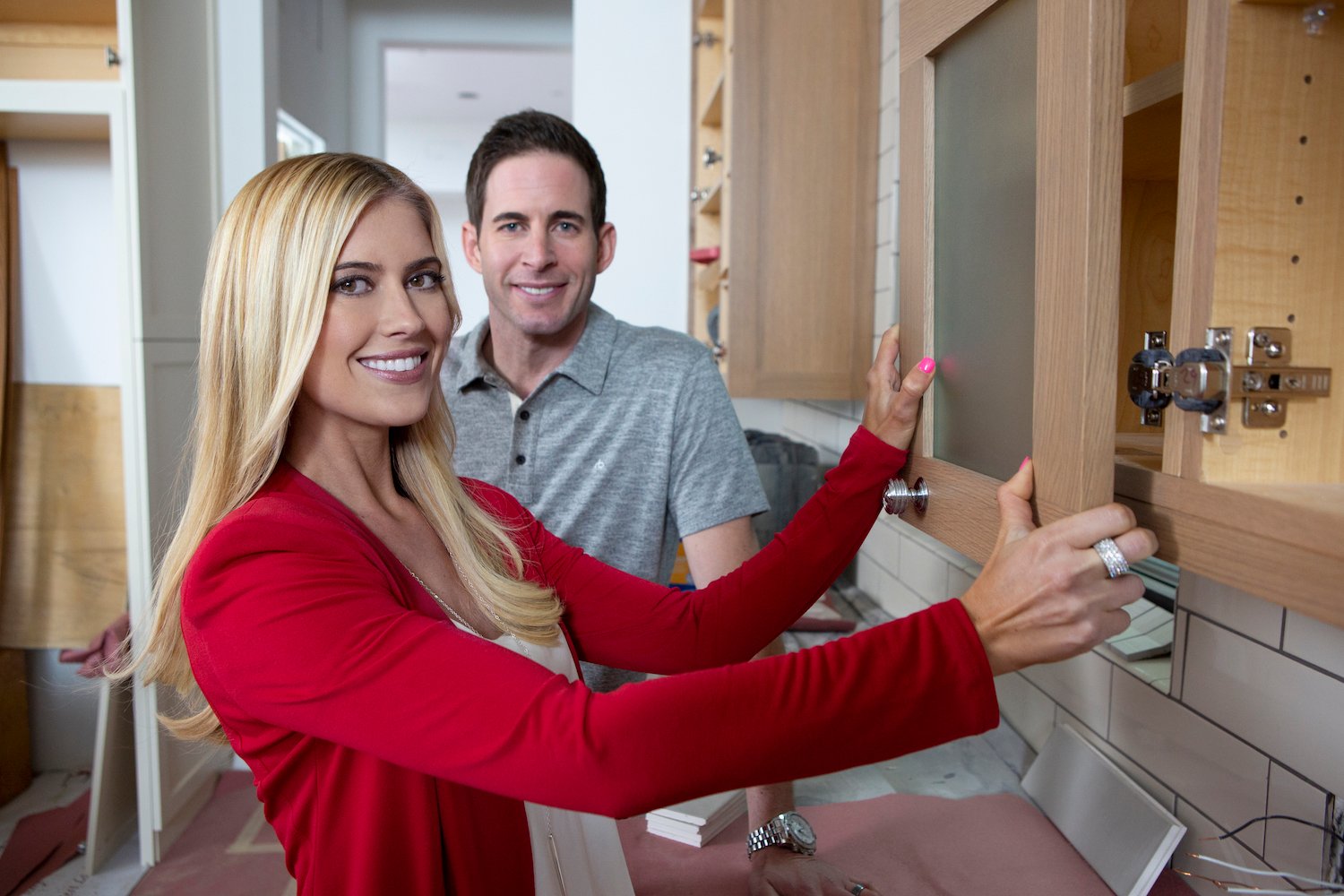 Christina Haack confirms the 'Flip or Flop' series finale
Haack and El Moussa have been flipping houses on Flip or Flop since 2013 and became one of the most popular shows on HGTV. The dynamic between husband and wife clicked with audiences that the network tried to replicate in other cities, like Las Vegas, Atlanta, Chicago, and Nashville, with less success. In an Instagram post, Haack shared that the episode airing Mar. 17 would be the last one.
"Bittersweet news to announce, it's the end of an era. Next week's episode of Flip or Flop will be the SERIES finale," Haack shared. "I'm filled with gratitude to have done 10 seasons of a hit show. I remember filming the pilot and thinking, 'wouldn't this be crazy if is this actually made it to network tv?' And here we are, a decade later."
Haack continued, "From the bottom of my heart, I want to thank each and every one of you who have watched the show throughout the years. I am beyond grateful for the support. I also want to thank the amazing crew who worked so hard to make this show possible. It's been a wild ride to say the least!!"
The interior designer ended the post hinting that there was something she has been working on adding, "I'm excited to see what the next 10 years has in store and can't wait to share what I've been working on behind the scenes. Stay tuned."
RELATED: HGTV Star Christina Haack Gets 'Fresh Color + Locks' and Fans Are Loving Her New Look
Fans share reactions on the end of 'Flip or Flop'
Flip or Flop has been a show that has been part of the HGTV programming since 2013 and viewers hold it close to their hearts. After Haack made the announcement it was ending, it wasn't long before fans expressed their thoughts of the series completing its run.
"So sad! But your show us do great too!" a fan replied.
"I'm so sad to hear this!!! I get all my design advice from your shows! Hopefully, we get lots more [Christina on the Coast]! You will be successful in anything you do!!! Good luck!!!" a viewer added.
"Worst news ever. My boyfriend I watch you every week. Sending you love from Toronto and wishing you all the best in what's to come," an Instagram user said.
"Love the show. Sad it will be gone but I look forward to more exciting things from you. Best of luck always!" another fan mentioned.
"Thanks for all the wonderful shows. I understand that life moves on, and I'll miss your interactions on this show. Wishing you all the best!" another follower added.
"My favorite show and such an inspiration to me and my husband to change our lives! So amazed and grateful for your success!! Congratulations," another Instagram user commented.
RELATED: 'Flip or Flop': Tarek and Heather El Moussa Reveal How Heather Really Feels About Tarek Working With Ex Christina Haack
More 'Christina on the Coast' coming to HGTV
Although Flip or Flop might be coming to an end, Haack will continue to be on HGTV as Christina on the Coast got picked up for more episodes. The interior designer recently confirmed the news that she was about to start filming her show again.
"Well, the day has come. I can finally share that Christina on the Coast has been picked up for more episodes coming your way in 2022! I'm super excited to get back to work and show you all the amazing renovations we have lined up," Haack shared on Instagram.
RELATED: Christina Haack Hints at 'Design Projects' in Tennessee and New Venture With Fiancé