Christina Haack Calls Joshua Hall Her 'Husband' For the First Time in Emotional Instagram Post
Christina Haack referred to Joshua Hall as her 'husband' on Instagram for the first time, publicly acknowledging the couple's secret marriage.
Christina Haack recently referred to Joshua Hall as her "husband" for the first time on social media. Showbiz Cheat Sheet previously reported in April that the couple had a private ceremony, but the HGTV star had not yet publicly confirmed the marriage. Here's what Haack wrote and how fans are reacting to her calling the real estate agent her husband.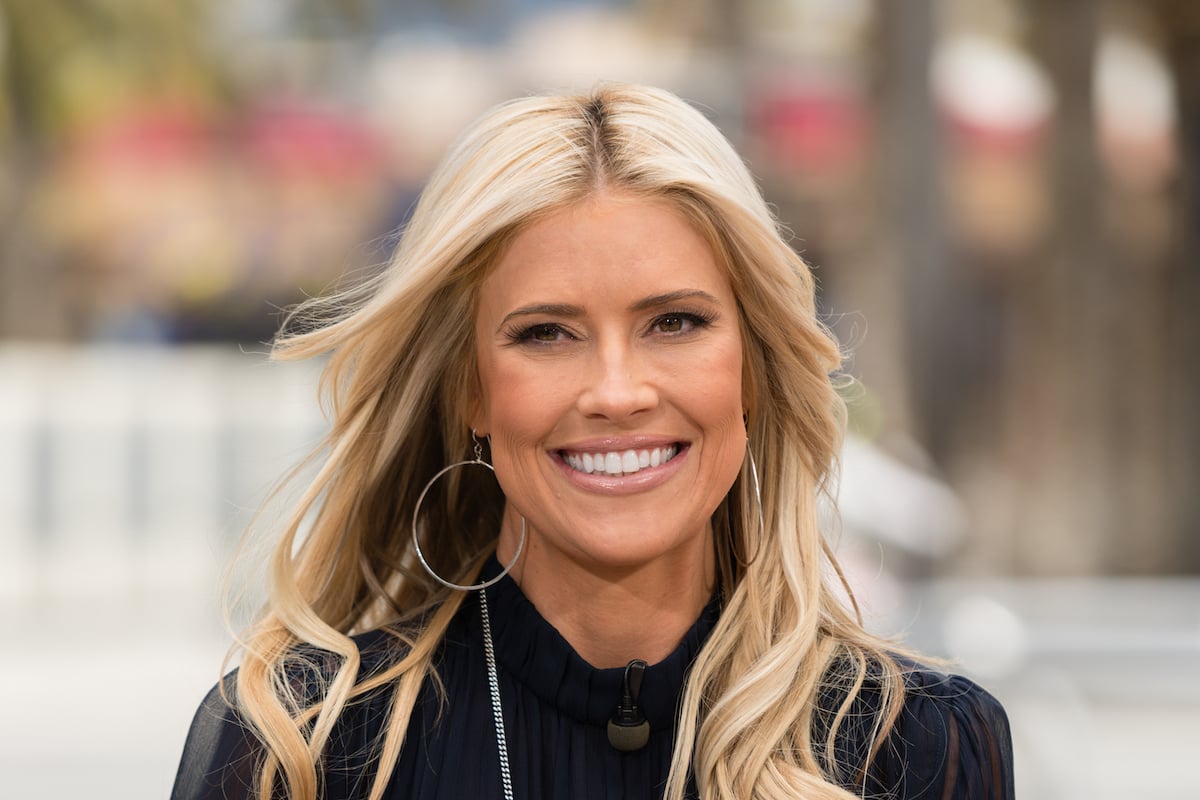 Christina Haack and Joshua Hall had a private wedding ceremony, but did not publicly announce their marriage
In September 2021, Christina Haack announced that she was engaged to real estate agent Joshua Hall in September 2021. Haack has been married twice before. She shares two children with her first husband, Tarek El Moussa, and one child with her second husband, Ant Anstead.
E! News reported on April 5 that Hall and Haack secretly got married in a private wedding ceremony. The Flip or Flop star did not publicly confirm the marriage, but she left some clues in her Instagram bio. She changed the name on her page to Christina Hall and added an infinity emoji, a diamond ring emoji, and a key emoji next to Josh Hall's name. The Christina on the Coast star also reportedly updated her real estate license to reflect her new last name.
It's unknown when the wedding took place, but fans have been speculating that the couple got married in secret since January.
Christina Haack referred to Joshua Hall as her 'husband' for the first time in an Instagram post
On Mother's Day, Christina Haack shared an Instagram post revealing that she spent the holiday in the hospital with her oldest son, 6-year-old Brayden El Moussa.
"Scary 12 hours for us parents + step parents. After being admitted to the ER, Brayden had to have an emergency appendectomy as well as removal of Meckel's diverticulum early this morning," Haack captioned a photo of Brayden sleeping in a hospital bed.
"Nothing like seeing your child in excruciating pain 😣..luckily the surgery went well and he is recovering and in good spirits."
The Flip or Flop star concluded her post by writing, "Blessed to have 3 healthy + happy kids, caring family and friends and a husband who stands by my side. Happy Mother's Day everyone. 🤍"
Although the post was focused on her son's health scare, another detail about Haack's relationship with Joshua Hall jumped out to fans. 
Fans quickly noticed the 'Flip or Flop' star used the word 'husband'
While many fans expressed concern for Christina Haack's son Brayden, they also couldn't help but notice her use of one particular word. The HGTV star referred to Joshua Hall as her "husband" for the first time in the post about her son's emergency surgery. 
Fans were quick to point out Haack's word choice in the comments section of her post, leaving remarks like, "You got married! 💍"
One fan asked, "A husband? Did you get married?" To which another fan replied, "I picked up that too. I'd heard they secretly got married, guess it really did happen."
One fan wrote, "Christina married Josh in a private ceremony in April," and another fan responded, "I believe it was earlier than that. She kept it private for a while. Good for her. 💙"
And one fan shared their approval of Hall by writing, "Oh good I like him."