Christina Haack Once Revealed She and Heather Rae Young Text: 'It's Nice'
TL; DR: 
Christina Haack once said she and Heather Rae Young, her ex-husband's now-wife, text about food.
"We all get along," the Christina on the Coast star said.
In May 2022, both highlighted the importance of co-parenting after Brayden El Moussa underwent emergency surgery.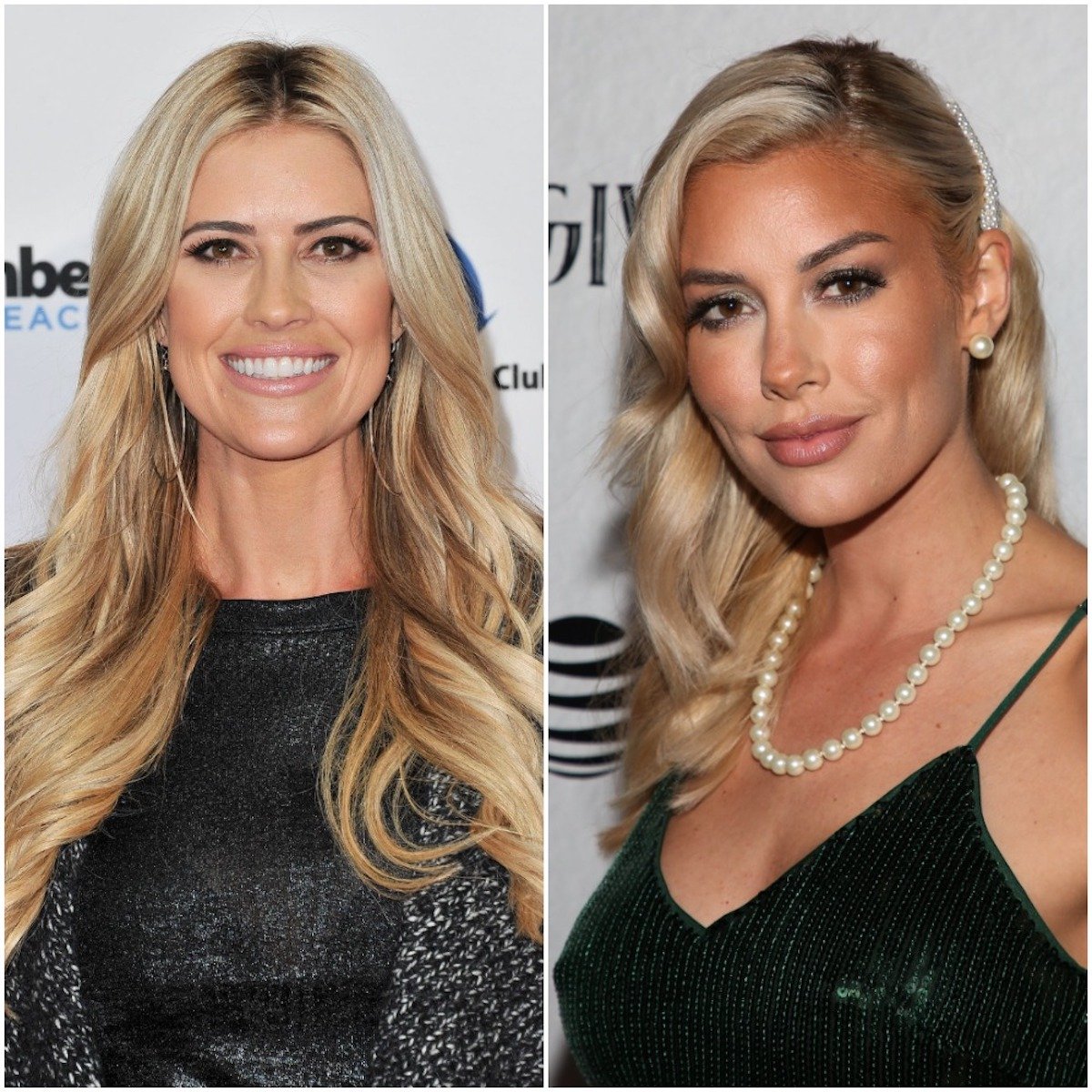 Christina Haack and Heather Rae Young are friendly. At least, they are according to the HGTV star. So how friendly are they? As Haack once said, they're close enough that they trade recipes back and forth via text. Ahead, find out what dishes Haack and Young have texted about. Plus, see how they banded together when Brayden El Moussa was rushed to the hospital.
The TV stars have been in each other's lives for a few years
After Haack's 2016 split from El Moussa, both Flip or Flop stars moved on romantically. Haack married and subsequently divorced Ant Anstead before secretly marrying Joshua Hall. Meanwhile, El Moussa and Young started dating, eventually saying "I Do" in 2021.
Given that Haack and El Moussa share two children together, Taylor and Brayden, the two have worked together with their respective partners on co-parenting. At one time Young even said her El Moussa and her stepchildren made her want to have a baby.
Christina Haack and Heather Rae Young bonded over being 'super heathy' 
As the now-38-year-old star of Christina on the Coast told UsWeekly in April 2020, she and the Selling Sunset star are "super healthy" eaters. They bonded over the topic, even texting each other recipes. 
"We'll, like, text each other random recipes right now during isolation," Haack said at the time. "She'll, like, send me whatever her, like, favorite go-to granola bar is, and I'll text her back, like, whatever mine is."
Haack, who shared her "fav" antioxidant smoothie recipe on Instagram in May 2022, continued, saying granola bars and "random recipes" aren't the only food-related things they've discussed. "We'll share, like, margarita recipes with each other like a skinny watermelon," she said
"So yeah, it's nice," she continued before adding, "We all get along."
Christina Haack and Heather Rae Young talked about working together during Brayden El Moussa's hospitalization
When Haack and Tarek El Moussa's son, Brayden El Moussa, was rushed to the hospital in May 2022 the former Flip or Flop stars — and their partners — banded together. The 6-year-old underwent emergency surgery to remove his appendix and Meckel's diverticulum.
Providing an update on her May 9 Instagram stories, Haack highlighted the importance of working together. "Stressful 24 hours but a good reminder how important team work/co-parenting is," she wrote, tagging Young, El Moussa, and Hall alongside a photo of Brayden in a hospital bed.
"We are all under pressure but when it really matters we were all there for Brayden doing our part," she continued. "Sometimes a scary situation can be a good wake up call. In the end all the other stuff is just [sic]'noise,' what matters is the kids."
As for Young, she too took to her Instagram stories to share the strength of their co-parenting skills. "We all pulled together as a family during this stressful time," she wrote, tagging El Moussa and Haack. "The kids will always be the main priority for all of us!"
RELATED: 'Flip or Flop': Christina Haack Revealed What Filming Was Really Like After the Divorce — 'Party's Over'