Christina Haack Said She Had 1 'Goal' After Her Divorce: 'For the Kids to Feel Happy'
Christina Haack said she had one goal after her divorce from Tarek El Moussa. Here's how she makes her kids a priority amid her new marriage to Joshua Hall.
Christina Haack and Tarek El Moussa built an empire together with their successful HGTV show Flip or Flop. While the couple made great business partners, they ended up divorcing and remarrying other people while continuing to work together on the show. Here's what Haack said about her goals for their children after the divorce, and how she continues to focus on them in her new marriage with Joshua Hall.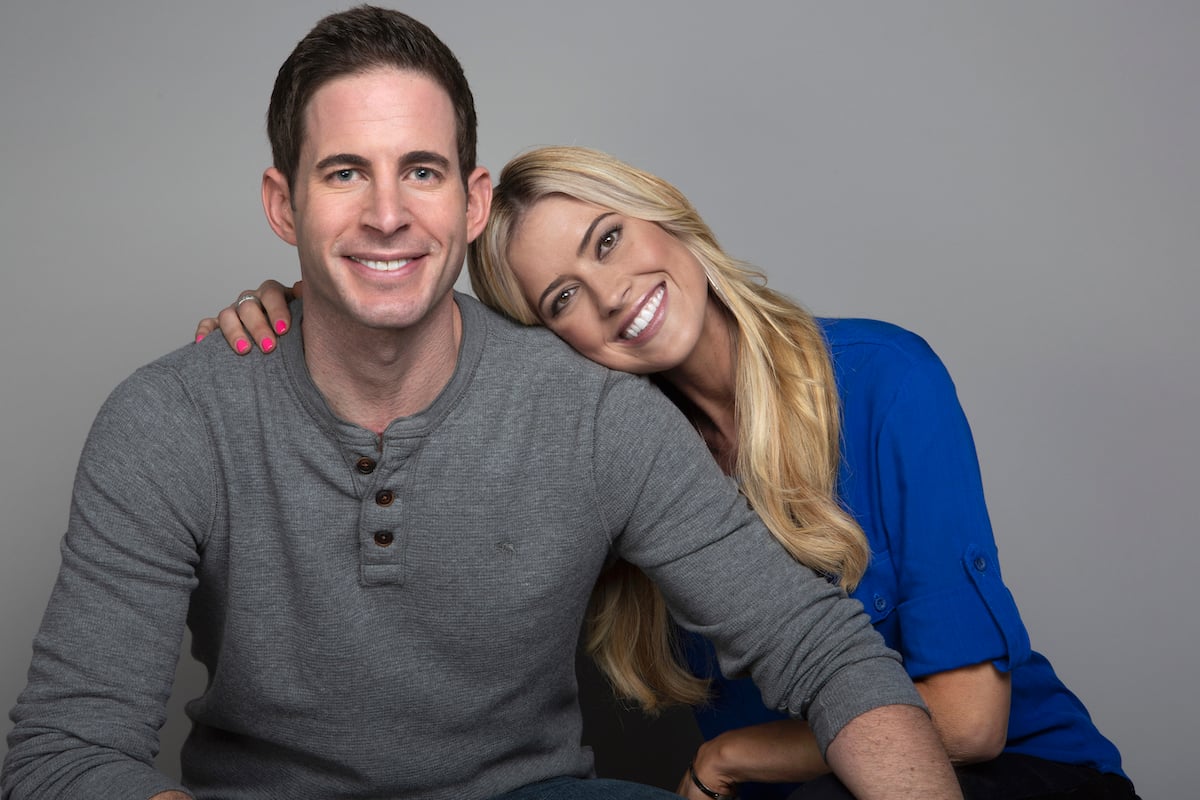 Christina Haack and Tarek El Moussa got divorced while filming 'Flip or Flop' together
Tarek El Moussa and Christina Haack married in 2009 and had two children together, 11-year-old daughter Taylor and 6-year-old son Brayden. The couple launched their reality HGTV show Flip or Flop in 2013 and continued filming for 10 seasons, including after they divorced in 2018. 
In July 2021, TMZ reported an alarming incident on set, in which El Moussa went on a verbal tirade comparing Haack to his new love, Selling Sunset star Heather Rae Young, and calling the Netflix star "hotter and richer" than his ex.
Although they had some difficult moments throughout their divorce, Haack told People in April 2020 that the coronavirus pandemic helped her and El Moussa get on the same page and co-parent peacefully. 
"Tarek and I split four years ago. That's a long time," she explained. "When there are tough times like these, all of a sudden we're totally a unified front and talk and email multiple times a day."
Christina Haack said her goal after divorcing Tarek El Moussa was 'for the kids to feel happy'
After separating from Tarek El Moussa, Christina Haack married English TV presenter Ant Anstead. In a May 2019 interview with ET, Christina Haack shared that she had one goal amid her divorce from El Moussa.
"The goal is for the kids to feel happy and settled … We [she and Ant Anstead] want the same thing. That really is how we live." She added, "Trust me, it's the best possible situation for everybody."
Haack and Anstead had one son together, Hudson Anstead, before divorcing in 2021. 
The 'Flip or Flop' star continues to make her children a priority in her marriage to Joshua Hall
Christina Haack recently married real estate agent Joshua Hall in a private ceremony. If her social media posts are any indication, she continues to put her children first and is enjoying her blended family. 
On Mar. 24, Haack shared a sweet Instagram photo of her two sons hugging each other.
"These two 😍. I am so impressed with what an amazing big brother Brayden has become," she captioned the post. "I'm not just saying it, I really am. He asked to share a room with Hudson and they have been loving bunk bed life."
Haack added, "Life post divorce can be very complicated but love for my children and their love for each other never is. 🤍"