Christina Haack Secretly Marries Joshua Hall After One Year of Dating
HGTV star Christina Haack and Joshua Hall are married after dating for one year. Here are all the details we know so far about the private ceremony.
HGTV star Christina Haack got married to real estate agent Joshua Hall in a private ceremony after a year of dating. Here are all the details we know so far about the marriage, including whether or not the Flip or Flop star will change her name.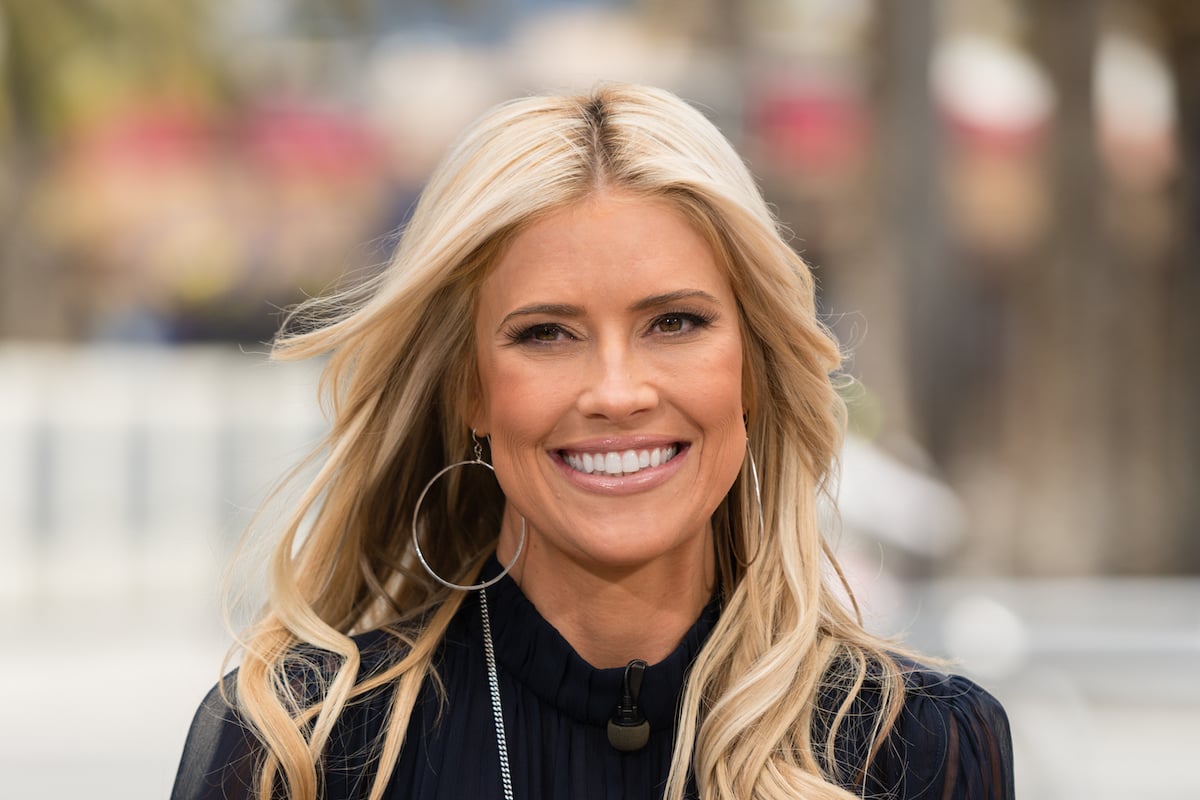 Christina Haack and Joshua Hall got engaged in September 2021
Joshua Hall and Christina Haack were first linked in March 2021, just a few months after the HGTV star filed for divorce from her second husband, Ant Anstead. Haack was previously married to her Flip or Flop co-star, Tarek El Moussa, with whom she shares two children. She also shares one child, a son named Hudson, with Anstead. 
On Sept. 20, 2021, Haack shared a series of Instagram photos announcing her engagement to Hall. The first two images showed the couple with their arms around each other on the beach, and Haack's engagement ring is barely visible in the first photo. The third picture was a close-up of their smiling faces, with the diamond ring prominently displayed. 
"❤️♾🔒🗝 💍," Haack wordlessly captioned the images.
Christina Haack and Joshua Hall got married in a private ceremony
According to E! News, Christina Haack and Joshua Hall are married. A source confirmed to the publication that the HGTV star tied the knot with her real estate agent fiance in a private ceremony. 
The couple has not yet announced the news of their marriage, but Haack dropped some clues on her Instagram page. She changed her name to Christina Hall and added an infinity emoji and a key emoji next to Josh Hall's name in her bio. Haack also updated her real estate license to reflect the last name change. 
It's unclear when the couple got married, but eagle-eyed fans have a guess.
Fans previously speculated that the couple was already secretly married
Some fans might be surprised to learn that Christina Haack and Joshua Hall got married in secret, but many have been guessing for months that the couple had already tied the knot. 
Fans commented on Haack's Apr. 3 Instagram video speculating that she was wearing a wedding band. The clip showed Haack and Hall driving around in a golf cart while filming Christina on the Coast. 
One fan commented on the clip, "Y'all saw those wedding rings, right? I knew it 😍," but another fan responded, "No. He doesn't have a ring on, she does though because they are engaged.. have been.. but not married.."
And some fans believe that Haack and Hall tied the knot in January. On Jan. 14, Haack posted an Instagram picture of herself and Hall on a beach. She added the caption, "Building life together and enjoying some alone time. Love you Josh. ❤️♾" But according to She Knows, the caption has been edited, and it originally included the date, "1.14.22." Fans thought they spotted a wedding band next to Haack's engagement ring, indicating that the couple had gotten married.
One fan commented, "Yup. She's definitely wearing a wedding band. Her engagement ring is a huge diamond thin band. In this picture if you blow it up it [is a] big diamond thick band. Congrats!"
Another fan wondered if Haack intentionally hid a wedding band on Hall's finger in the photo by commenting, "Covering up his ring finger?"