Christina Haack Takes Photo With Heather Rae Young and Fans Think They're Twins
TL; DR: 
Christina Haack and Heather Rae Young posed for a photo together at an event for the former Flip or Flop star's daughter, Taylor El Moussa, whom she shares with ex-husband Tarek El Moussa.
Fans commented on Haack's May 12 post, saying she and the Selling Sunset star look alike.
Young, who is now married to El Moussa, posted the same photo on her own Instagram and received similar comments.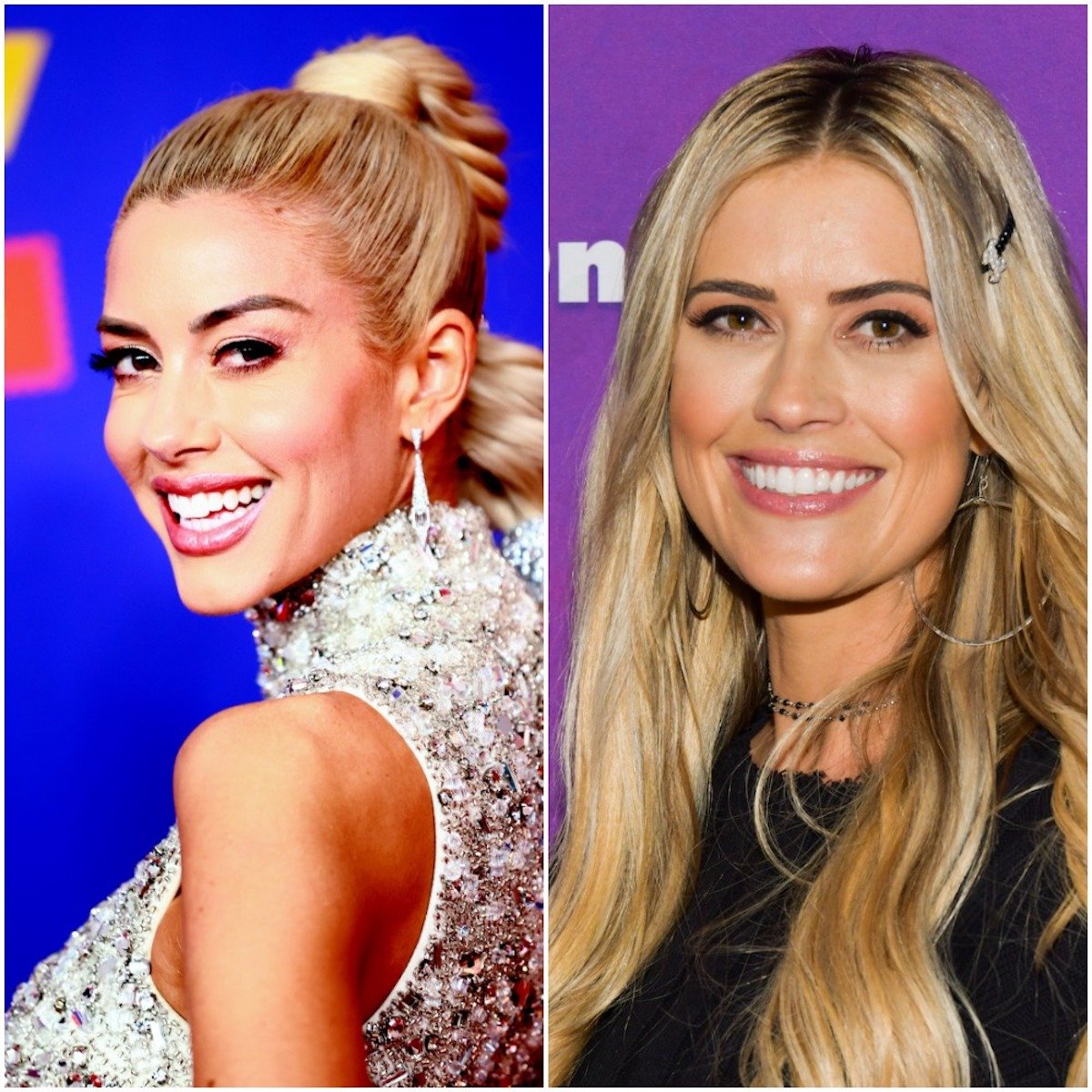 Some fans are seeing double thanks to Christina Haack's Instagram post. After a "rough few weeks," the Christina on the Coast star shared a photo from an event for her and Tarek El Moussa's daughter, Taylor. But some couldn't help but notice the resemblance between the HGTV star and Heather Rae Young.
Christina Haack posted a photo from her daughter's school event with Tarek El Moussa, Heather Rae Young, and Joshua Hall
Haack is "ready for some peace" following a tense interaction at a soccer game and her son, Brayden, undergoing emergency surgery. The Christina on the Coast star posted a photo to Instagram on May 12, 2022, from her 11-year-old daughter's school open house. She attended the event alongside her husband Joshua Hall, her ex-husband Tarek El Moussa, and his wife Heather Rae Young.

The 38-year-old posed for a photo with Hall, El Moussa, Young, and Taylor, remarking on "co-parenting 101" in the caption. "Co-parenting 101," she began. "Kids come first. Taylor's open house. Next, on to middle school she goes."
Additionally, Haack gave fans an update on how Brayden's been doing since having his appendix and Meckel's diverticulum removed. "Brayden is recovering well and we are all grateful," she wrote alongside a white heart emoji. "It has been a very rough few weeks, ready for some peace 🙏." 
Fans said Christina Haack and the 'Selling Sunset' star look alike: 'You guys could be twins'
Haack's photo alongside Young certainly got fans' attention. Many took to the comments to say how much the two TV stars look alike, both sporting jeans, oversized sunglasses, and long, wavy hair.

"Well Tarek has a type! You both are practically twins 😂," one person wrote. "Lmaooo I had a hard time knowing who was who between Christina and Heather," another added.

Other comments included remarks such as "wow you guys could be twins!" "you guys look like sisters [sic] .. sorry Tarek has a type for sure," and "separated at birth or something omg lol 😂."
El Moussa and Haack were married for seven years before officially divorcing in 2018. The two starred on Flip or Flop together. Now, they've both since moved on. Haack's married to Hall and El Moussa and Young celebrated their five-month wedding anniversary in March 2022.
Fans made the same comments on Heather Rae Young's Instagram
Young — and El Moussa — also shared a photo from Taylor's open house. Once again, fans chimed in with similar comments on her Instagram post, just like they did on Haack's. 
"Still crazy how much you guys look alike!" one person said. At the time of writing, the comment has nearly 150 likes.
"Not y'all being twins," wrote another. "He definitely has a type 😍😂," one person added, referring to El Moussa. "Wheeeew y'all definitely resemble each other 😂," added another. Other comments included things such as, "Is that your twin?" and "She's literally your twin 😅🤭." 

RELATED: Christina Haack Once Revealed She and Heather Rae Young Text: 'It's Nice'