Christina Haack & Tarek El Moussa Bicker Over a Pool in 'Flip or Flop' Final Episode – 'Fill It up With Water!'
The final 'Flip or Flop' episode brings the 10-year series to an end as Christina Haack and Tarek El Moussa argue over how to rehab a property's pool.
HGTV Flip or Flop's final episode comes down to a classic disagreement – this time over the property's pool.
Christina Haack and Tarek El Moussa are ready to duke it out, one last time. Haack wants to add a few design features to the pool to make their flip stand out. But El Moussa disagrees and insists they just "Fill it up with water!"
'Flip or Flop' final episode comes down to a pool
El Moussa and Haack are seen touring the home and comment that the property has some big rooms. "It's like a little castle window, like a peek-a-boo," El Moussa observes what appears to be a child's room in a Flip or Flop clip. "This is like a castle over here. It's even painted like a castle."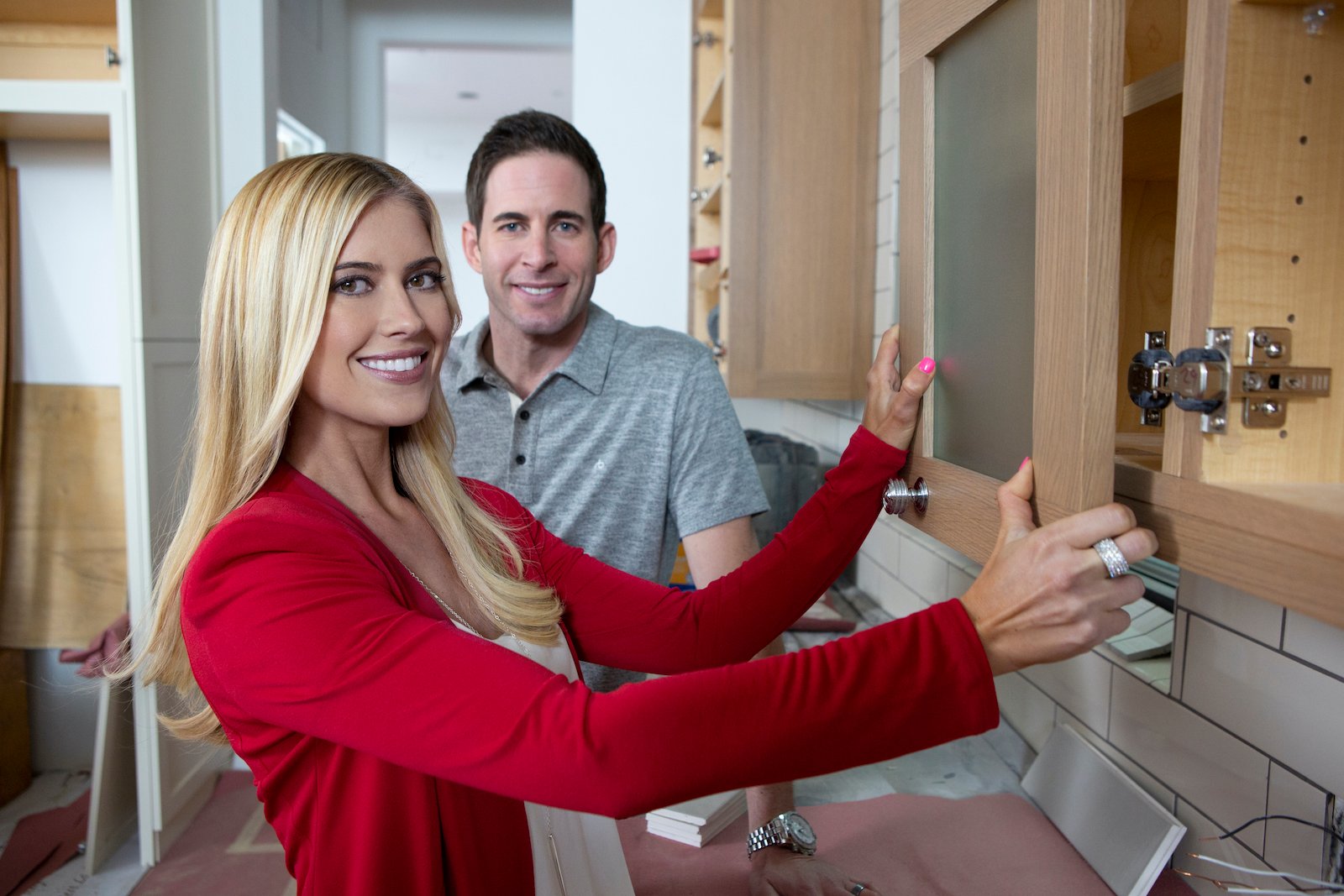 And while Haack and El Moussa see easy potential inside the house, it isn't necessarily the case with the pool. "We're gonna have to replaster, retile," El Moussa remarks upon seeing the empty pool. "Jeff what do you think, about $10,000, $11,000." The Flip or Flop contractor thinks they will need to spend about $13,000 to restore the pool.
"This is not good," El Moussa says. He adds, "I hate dealing with flips that have a pool cause they can cost a fortune."
Tarek El Moussa wants to do repairs, Christina Haack wants to add some design features
Haack said the bright side to this whole thing is that in addition to a pool adding value to the home, "We also get to do a fun design!" she says.
"Like, we could do that really cool glass tile," she ponders. "Or, because it's Spanish, like maybe a cool clay tile …"
At this point, El Moussa is shaking his head and walking away from the camera. "No," he says.
She suggests a waterslide and he replies, "Fill it up with water!"
"Oh I know, a waterfall," Haack suggests.
'Flip or Flop' final episode brings the show's 10 year run to an end on HGTV
The longstanding series ends with the pool debate after being on HGTV for 10 seasons. The series began when Haack and El Moussa were a married couple, who were real estate agents turned house flippers. The series went viral as fans followed their fun, and often funny flips. But also their personal lives. El Moussa faced down cancer, the couple had a second child – but then they split and divorced.
Haack remarried, had another child but has since divorced. El Moussa recently married Selling Sunset's, Heather Rae Young. El Moussa and Haack continued their house-flipping series, but a source close to production recently said the vibe was off. "The writing has been on the wall for a while," a source told People. "It was not sudden."
"Tarek and Christina are generally cordial. They're co-parenting and nothing gets in the way of that," the source said. "The show was just too intimate of a setting at this point and it was time to close that chapter."
Will they compromise for this final flip? "Spanish Lessons" the Flip or Flop series finale airs Thursday, March 17 at 8 pm ET/PT on HGTV.