Christina Haack vs. Renée Zellweger: Which of Ant Anstead's Partners Has the Higher Net Worth?
Christina Haack and Renée Zellweger have both been romantically linked to Ant Anstead, but which of the famous women has the higher net worth?
Christina Haack and Renée Zellweger both dated Ant Anstead, and the HGTV star shares one child with the English TV presenter. Anstead recently filed for full custody of his 2-year-old son with Haack, while Zellweger has reportedly been "bonding" with the toddler. Which of Anstead's famous partners has the higher net worth?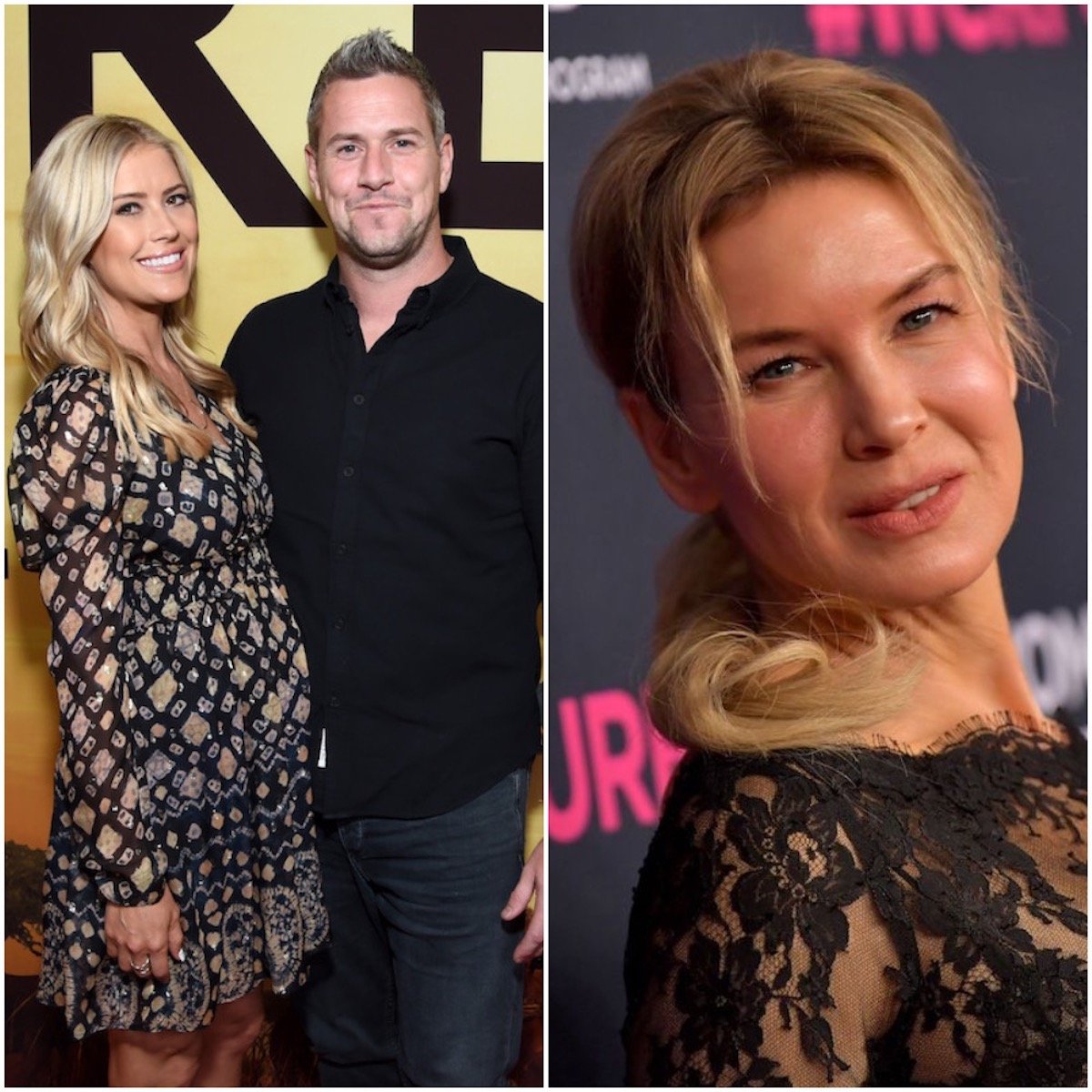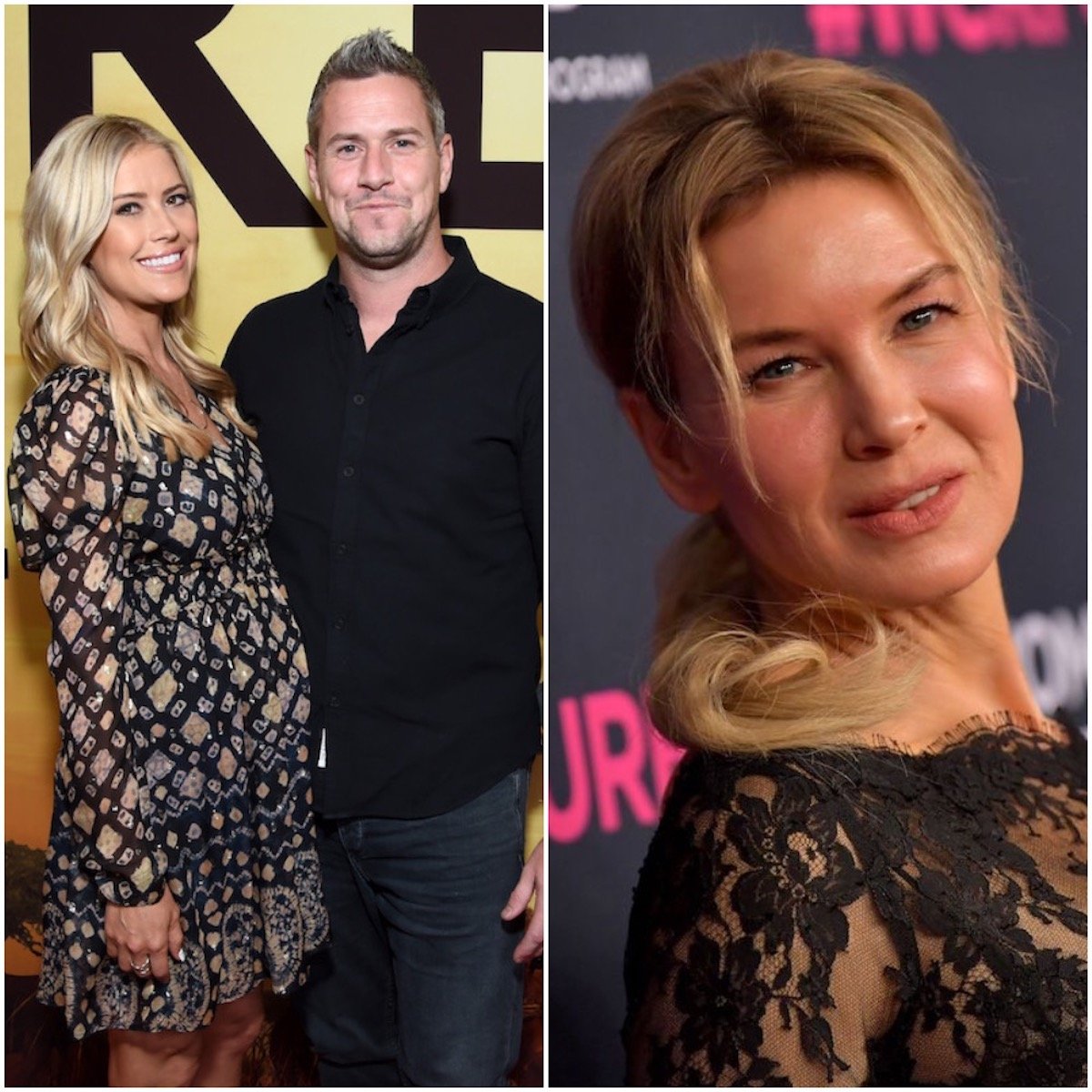 Christina Haack net worth: $25 million
HGTV star Christina Haack has an estimated net worth of $25 million, according to Celebrity Net Worth.
Haack first stepped into the public eye in 2013 with her then-husband, Tarek El Moussa, on their HGTV show Flip or Flop. The couple designed and flipped houses together, and they also had two children, Brayden and Taylor, during their marriage. El Moussa and Haack filed for divorce in 2017, and it was legally finalized in 2018. They continued working together on the show during and after their divorce, until the final episode aired in March 2022. Flip or Flop had a successful run for 10 seasons and generated multiple spinoff shows.
Haack launched her spinoff series Christina on the Coast in 2019. In 2022, Haack revealed that she and her third husband, Joshua Hall, started their own production company called Unbroken Productions, and they would co-produce another spinoff show, Christina in the Country, with HGTV. 
In comparison, El Moussa's net worth is around $15 million, while Haack's second husband, Ant Anstead, has a net worth of about $5 million. Let's see how Renée Zellweger's net worth stacks up against the HGTV star's.
Renée Zellweger net worth: $80 million
After Christina Haack and Ant Anstead divorced in 2021, the English TV presenter went on to date actor Renée Zellweger, who has a net worth of $90 million (per Celebrity Net Worth).
Zellweger started acting at a young age, and her first role was in a Coors Light commercial. In 1994, she appeared in the Ben Stiller movie Reality Bites, and acted alongside Matthew McConaughey in Texas Chainsaw Massacre: The Next Generation.
Her big break came when she played opposite Tom Cruise in the 1996 film Jerry Maguire. Her work in the movie earned Zellweger a nomination for her first Screen Actors Guild Award for Outstanding Female Actor in a Supporting Role. In 2000, she starred with Jim Carrey in Me, Myself & Irene. Zellweger won her first Golden Globe Award for Best Actress for her performance in the black comedy Nurse Betty.
In 2001, Zellweger played the iconic role of Bridget Jones in Bridget Jones's Diary. Her work in the film earned her a second Golden Globe nomination, and both her first Oscar and BAFTA nomination for Best Leading Actress. 
She went on to star in the 2002 musical Chicago, which won the Oscar for Best Picture. The film earned Zellweger her second Academy Award and BAFTA nominations, and she won her second Golden Globe. After appearing in Cold Mountain with Nicole Kidman and Jude Law, Zellweger won an Oscar, a Golden Globe, a Screen Actors Guild Award, and a British Academy Film Award for Best Supporting Actress. By 2007, Zellweger was one of the highest-paid actresses in the world. 
In 2016, she reprised her role as Bridget Jones in Bridget Jones's Baby. And in 2019, Zellweger played Judy Garland in the biopic Judy. She won multiple awards for the film, including a Golden Globe, a BAFTA, and an Oscar for Best Actress.
Renée Zellweger has been 'bonding' with Christina Haack and Ant Anstead's son amid the former couple's custody battle
Fans may be curious about Christina Haack's and Renée Zellweger's net worth because Haack and her ex-husband, Ant Anstead, have been embroiled in a custody dispute over their 2-year-old son, Hudson. While the former couple battles over custody, Zellweger has been "bonding" with the toddler. 
Anstead filed for full custody of his and Haack's son in April, less than one year after their divorce. He accused the Flip or Flop star of endangering the child and putting him at medical risk. The English TV presenter's emergency order for full custody was denied, and a hearing will take place on June 28.
Meanwhile, an insider source told US Weekly on May 4 that Zellweger is "doting and caring" with all of Anstead's kids, and has particularly bonded with Hudson. Besides his son with Haack, Anstead has two more children from a previous marriage.
"Renée gets on so great with Hudson," the insider shared. "She's really bonded with him, and Ant loves how doting and caring she is with his kids when they're all together."
The insider added that Anstead and Zellweger are "down to earth" and "uncomplicated," despite all the media attention surrounding their romance.
"They're deliberately uncomplicated in that way – no airs or graces and totally down to earth," the source said. "Renée loves taking trips to the park and long walks on the beach, and they'll watch plenty of TV together and play house. It's all very positive and calm whenever they're together with Hudson."