How Christina Haack's Ex-Husbands Tarek El Moussa and Ant Anstead Reacted to Her Smoking Bufo Toad Venom
Christina Haack opened up about her experience smoking Bufo toad venom before meeting her husband, Joshua Hall, in what she called "a life-changing experience." Here's how the HGTV star's two ex-husbands, Tarek El Moussa and Ant Anstead, reacted to Haack using the hallucinogenic drug. 
Christina Haack said smoking Bufo toad venom was a 'life-changing experience'
On July 8, 2021, Christina Haack revealed in an Instagram post that smoking a Bufo toad "kicked out years of anxiety." She met her third husband, real estate agent Joshua Hall, shortly after the experience. 
The Flip or Flop star wrote a lengthy caption detailing how the drug changed her outlook prior to meeting Hall. "I met Josh when I wasn't in a state of fear or fight-or-flight," she explained. "I had taken time off social, hired a spiritual coach and smoked a Bufo toad (which basically reset my brain and kicked out years of anxiety in 15 mins)."
A few days later, Haack shared even more about how Bufo toad venom affected her. "Smoking the Bufo toad venom is a life changing [sic] experience and different for every person. It can't be summed up in a post," she wrote in her Instagram Stories (per ET). "My experience felt like my ego was being ripped away from me — a much needed 'ego death.'"
But what did Haack's two ex-husbands, Tarek El Moussa and Ant Anstead, think about her experience with toad venom?
Christina Haack's first ex-husband, Tarek El Moussa, reportedly wasn't happy about her smoking Bufo toad venom
While Christina Haack said her experience with smoking toad venom was "life-changing," her ex-husband, Tarek El Moussa, reportedly wasn't too happy about it. 
TMZ reported in July 2021 that El Moussa went off on a verbal tirade against Haack on the set of Flip or Flop. The former couple divorced in 2018 but agreed to continue working together on their HGTV show. The argument allegedly sparked by Haack telling her ex that it was time to film, but according to ET, her Instagram post about smoking toad venom was another factor.
An inside source told the publication that tensions between the former couple grew after Haack opened up about smoking a Bufo toad on social media. "[Tarek and Christina] share children, a workplace," the insider said. "Things are going to bubble over." The source also said that El Moussa was "concerned" about Haack and the safety of their two children.
During their explosive argument on set, El Moussa reportedly compared his ex to his new partner, Selling Sunset star Heather Rae Young. Production sources said he called the Netflix star "hotter and richer" than Haack.
El Moussa also allegedly called Haack a "washed-up loser" and claimed that he "made" her. He said he enjoyed watching her fail and that he was "winning." The Flipping 101 star added that "the world knows" Haack was "crazy."
And El Moussa wasn't the only one who had a problem with Haack's toad venom use. Her second ex-husband, Ant Anstead, actually used her Instagram post about the experience in their custody battle.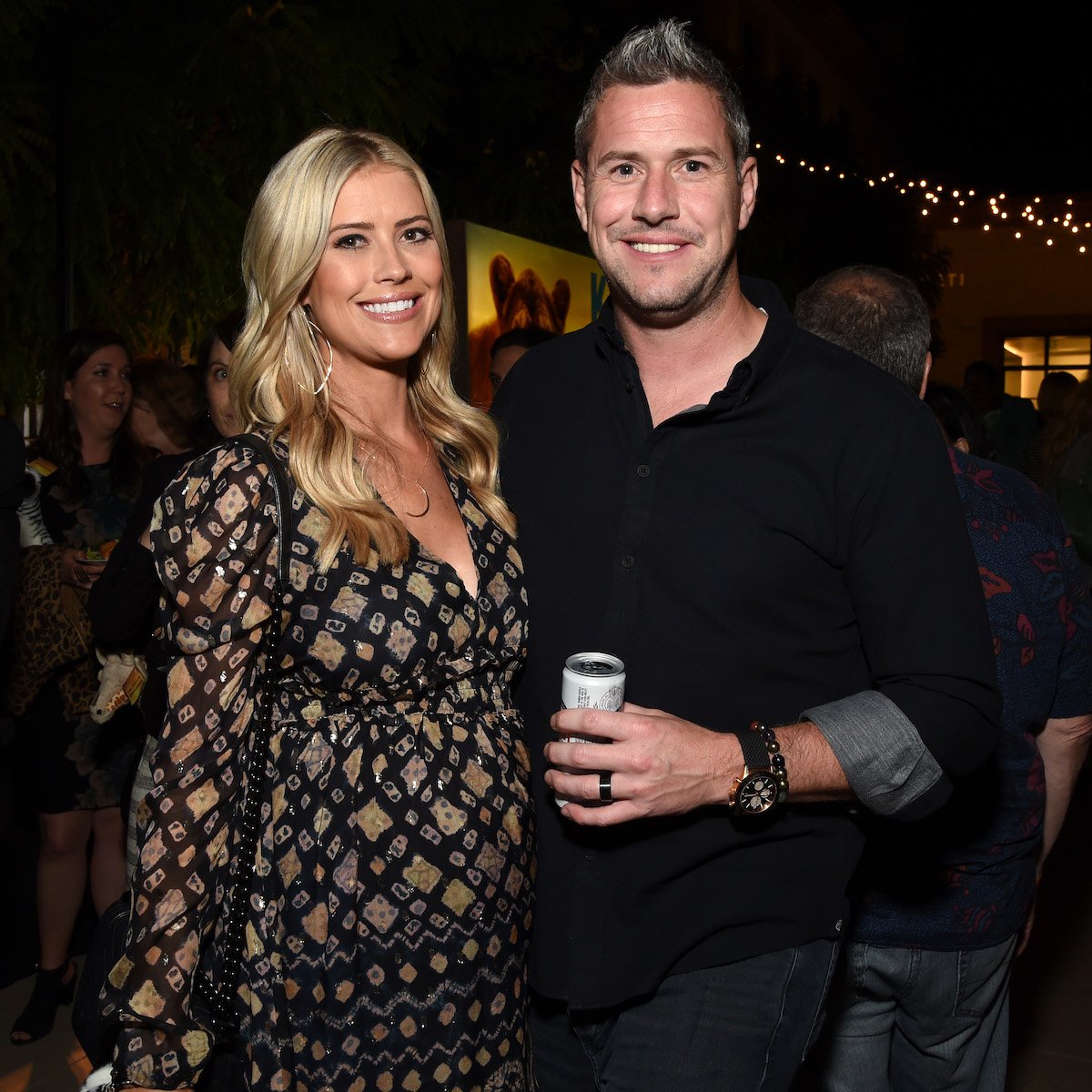 The 'Flip or Flop' star's second husband, Ant Anstead, mentioned her experience with the hallucinogenic drug in court documents amid their custody battle
Like Tarek El Moussa, Christina Haack's second husband, Ant Anstead, also apparently wasn't too pleased about the HGTV star smoking Bufo toad venom.
TMZ reported on Apr. 28 that Anstead filed for full custody of his and Haack's 2-year-old son Hudson. He accused the Flip or Flop star of creating an unsafe environment and putting the toddler at medical risk. 
In court documents obtained by the publication, Anstead used Haack's Instagram post about her experience with hallucinogenic toad venom as an example of Haack's "dangerous" parenting.
Page Six reported that the Flip or Flop star responded by submitting her own legal documents, including a letter with evidence she believes supports her claims that Anstead lied. 
"I will not speculate as to his true motivations, but Hudson's best interest is not what is motivating his application to the Court," she wrote.
Haack did not deny "illegal drug use on July 08, 2021" (the date that Haack posted about smoking toad venom). But she wrote that her ex omitted the fact that he left for the UK "shortly thereafter, leaving Hudson in [her] care for 10 days."
RELATED: Christina Haack and Tarek El Moussa's Marriage Was Doomed to Fail, Based on Their Zodiac Signs