Christina Haack's Husband Josh Hall Says They're Trying to 'Save' Her Kids From 'Unnecessary Trauma'
Christina Haack's new husband, Josh Hall, took to social media to express that he wants to avoid "unnecessary trauma" for his step-children amid a custody battle between Haack and ex-husband Ant Anstead.
Christina Haack is now in a major custody battle. The Christina on the Coast star, who previously hosted Flip or Flop on HGTV with her first ex-husband, Tarek El Moussa, is at odds with her second ex-husband, Ant Anstead, who filed for sole custody of the exes' shared son, Hudson, in late April 2022.
While the custody dispute is still emerging, Haack's new husband, Josh Hall, recently shared on social media that he has his wife's back and that the two are working hard to keep their kids from experiencing any "unnecessary trauma."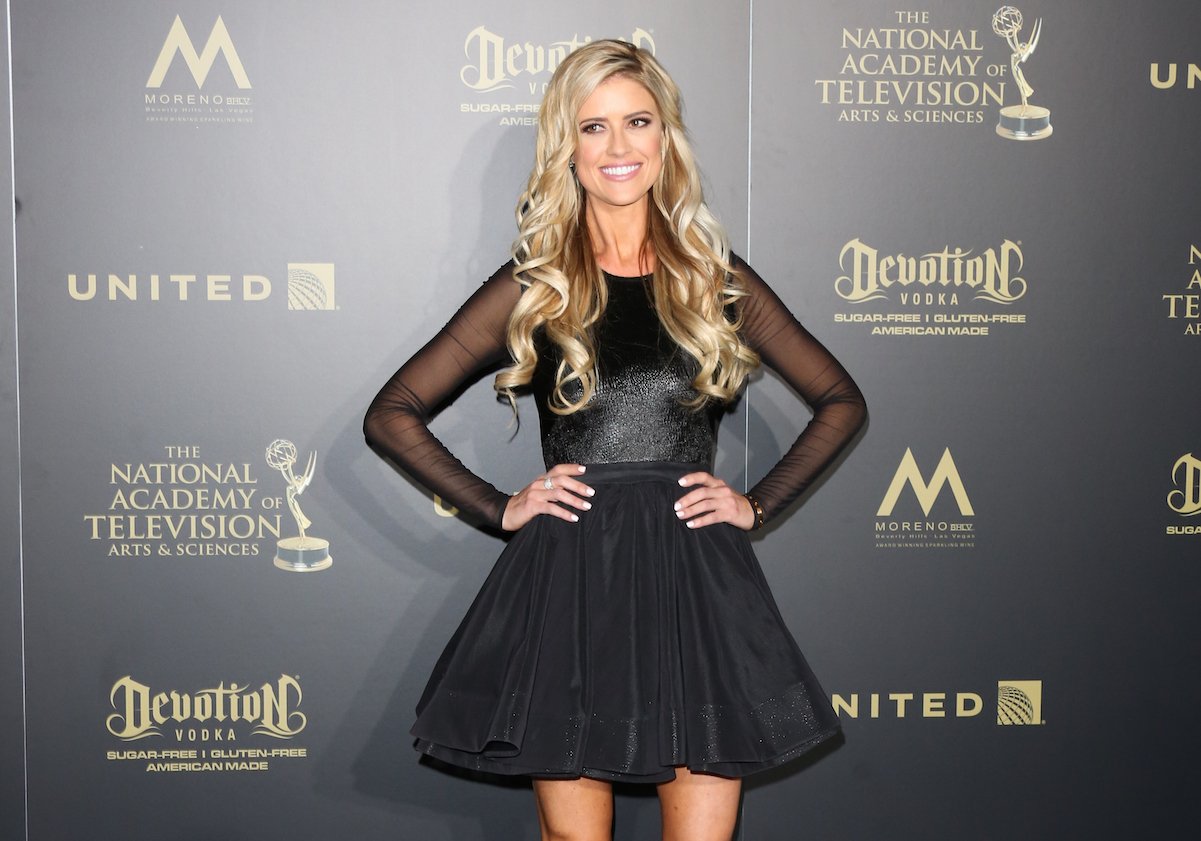 Christina Haack's ex-husband Ant Anstead just filed for sole custody of their son, Hudson
Much of what the world sees about Haack's parenting is through her social media account or her HGTV shows, which often share a glimpse at her life as a busy mom of three. Haack shares a son and daughter with El Moussa and one son with Anstead. Though Haack has always appeared to have a strong relationship with her kids, ex-husband Ant Anstead thinks otherwise.
On April 28, news broke that Anstead had filed for sole custody of the couple's son, Hudson, 2. TMZ broke the story, saying that court documents reveal Anstead believes Haack could be an "unsafe" parent and details an exchange the exes had regarding Hudson's sunburn. Anstead also suggested Haack uses Hudson for advertisements, and Anstead isn't happy about it.
A judge denied Anstead's immediate request for sole custody, but the battle will likely be ongoing for a while.
Christina Haack's husband Josh Hall says they are trying to 'save' their children
Haack married Josh Hall earlier this year, and the two haven't been shy about gushing over each other on social media. Hall took to social media with an Instagram post on April 29 to express his love for the family and his wife's strength, and noted that he wants to protect his step-children from "unnecessary trauma."
" … Christina and I will always remain unfazed by any outside noise and save the kids from any unnecessary trauma," part of his caption read. "There is a lot that goes on in personal lives that isn't for public consumption … No one except those directly involved knows jack about any situation more than them."
Hall also said that he will "protect" Haack as well as be "the best example of a quality human being" for her kids.
Christina Haack posted a cryptic message in the wake of her and Ant Anstead's custody battle
In light of the legal issues, Haack posted a cryptic social media message that also appeared to speak on the allegations. She posted a note to Instagram with part of the caption reading, "The misinformation will feel unfair, but you stay above it, trusting that other people will eventually see the truth."
Though Haack didn't allow comments on that specific post, fans have shown support for her and her family through social media. Haack also recently announced that the family is returning to Newport Beach, California, after moving to Dana Point last year. She wrote on Instagram that she wanted to be closer to the kids' school.