Christina Haack's Husband Joshua Hall Calls Himself the 'Protector' of Her 3 Children
Christina Haack's new husband Joshua Hall called himself the 'Protector' of her three kids shortly after she shared a message about her children's 'safety.'
HGTV star Christina Haack married Joshua Hall in a private ceremony after dating for a year. The real estate agent and former police officer calls himself the "Protector" of Haack's three children with her ex-husbands, Tarek El Moussa and Ant Anstead. Here's where Hall made the reference to Haack's kids and what the Flip or Flop star recently said about her children's "safety."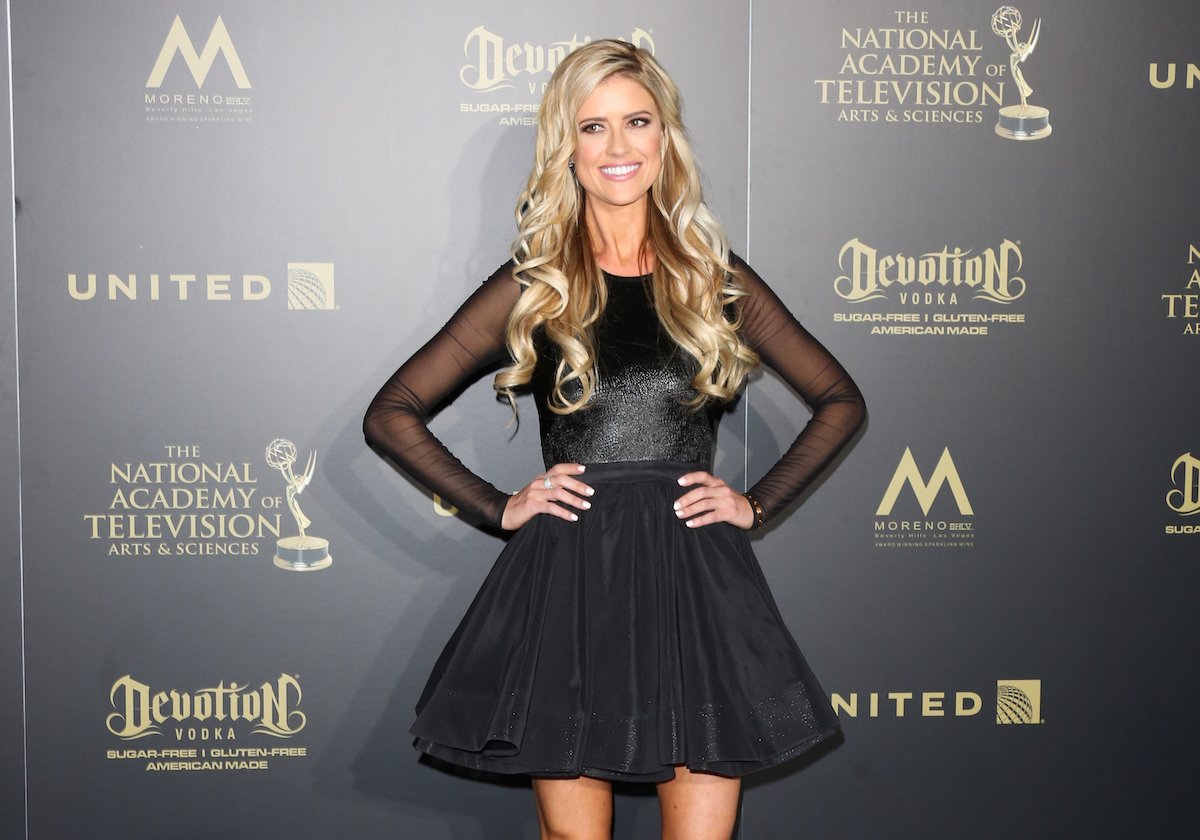 Christina Haack secretly married Joshua Hall in a private ceremony 
On Sept. 20, 2021, Christina Haack announced her engagement to Joshua Hall on Instagram. She shared a series of images of the couple smiling and being affectionate on a beach, with her engagement ring visible in the photos. 
On April 5, E! News reported that Hall and Haack got married in a private ceremony. It's unclear when the couple tied the knot, but fans have been speculating that they married in secret since January. 
The Flip or Flop star hasn't announced her marriage, but she left some hints on her Instagram page. She changed the name in her bio to Christina Hall and added an infinity emoji and a key emoji next to Josh Hall's name. Haack also updated her real estate license to reflect the last name change. 
Christina Haack's husband Joshua Hall calls himself the 'Protector' of her 3 children with Tarek El Moussa and Ant Anstead
Christina Haack isn't the only one who has made some recent changes to her Instagram bio since marrying Joshua Hall. The former police officer has updated his profile, and it's all about his new life with his HGTV star wife. 
His Instagram bio reads: "Christina Hall 👰🏼‍♀️ | Protector of T/B/H. | Dog dad 🐶 | Retired 👮‍♀️ | Realtor/Investor 🏠 | Unbroken Productions 🎥."
The "T/B/H" Hall referred to are the initials of Haack's three children with her ex-husbands, Ant Anstead and Tarek El Moussa. The children's first names are Taylor, Brayden, and Hudson. Unbroken Productions is the production company Hall and Haack started together that is currently co-producing Christina on the Coast and Christina in the Country with HGTV.
Hall calling himself the "Protector" of Haack's children is particularly interesting considering the message she recently shared about her kids' "safety."
The 'Flip or Flop' star recently shared a message about the 'safety' of her children
On March 31, Christina Haack posted a message about her children's safety. The Christina on the Coast star shared a paragraph in her Instagram Stories, written in red letters against a white background. She used a large black infinity symbol, which she often includes in her captions when she posts about Hall, in the background.
"Deep down every girl, child and woman wants to feel SAFE," the Flip or Flop star wrote. "When you strip it all down my deepest desire is safety. To be loved no matter what, to know someone gets me and has my back and is doing their part. It's not complicated and it's not too much to ask."
Haack continued, "Safety and protection. It's what the world is trying to strip from us but it's a fundamental human right. It's what I will always give to my children."
She ended the message by dispensing some advice to her female followers. "And ladies it's what your man actually has in his nature to do, provide and protect…. So let him."