Christina Haack's Yacht Name Reveals So Much About Her Divorce From Tarek El Moussa
'Flip or Flop' stars Christina Haack and Tarek El Moussa both requested alimony from each other amid their divorce, and they both bought luxury yachts after separating.
Tarek El Moussa and Christina Haack continued working together on Flip or Flop after their divorce, but the HGTV stars had some tense moments on set. Both stars bought yachts after their divorce, and the names they chose reveal a lot about what went down between the couple and the end of Haack's marriage with her second husband, Ant Anstead.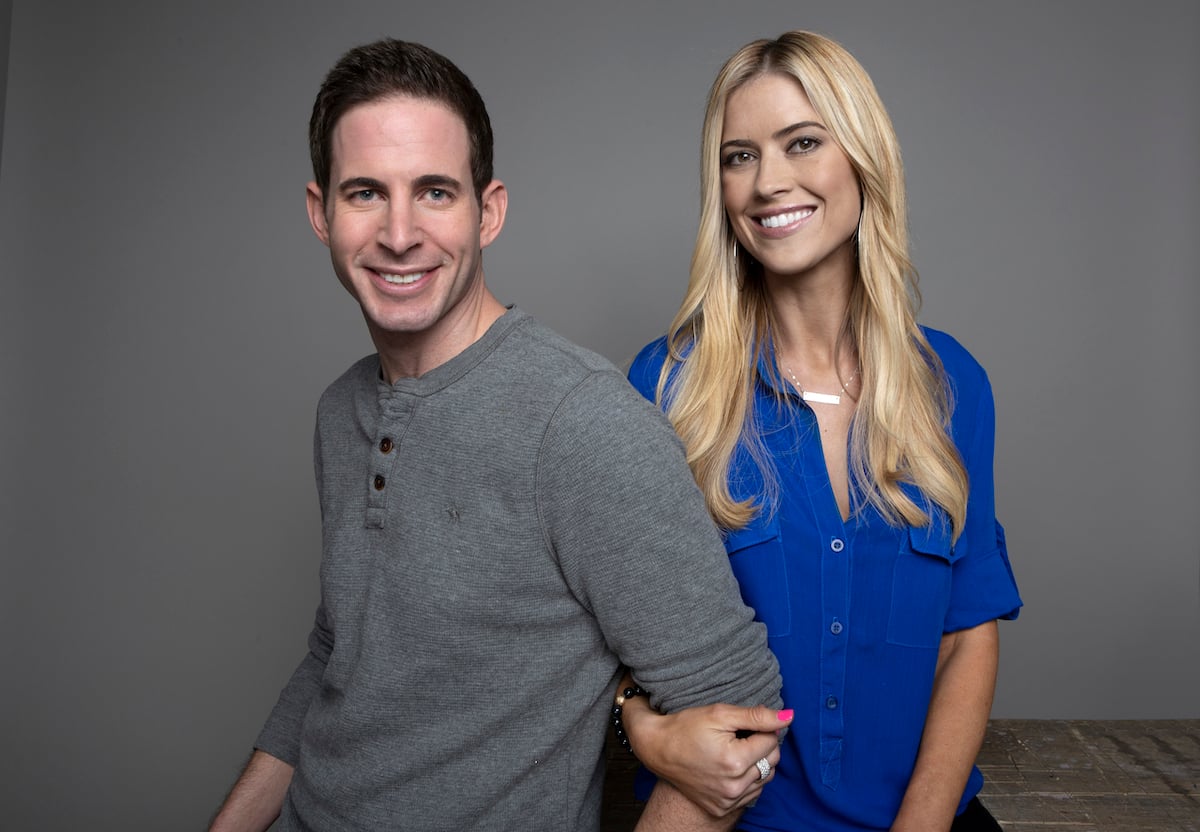 Tarek El Moussa and Christina Haack had an explosive argument on the 'Flip or Flop' set after their divorce
Christina Haack and Tarek El Moussa were married years before their successful reality show Flip or Flop first aired on HGTV in 2013. The former couple tied the knot in 2009, and they had two children before filing for divorce in January 2017. Their marriage legally ended in 2018, and Haack and El Moussa continued filming the show together amid their divorce proceedings. 
In July 2021, TMZ reported that El Moussa went on a verbal tirade against Haack. He allegedly compared her to his new partner, Selling Sunset star Heather Rae Young, saying she was "hotter and richer" than Haack.
The house flipper reportedly also claimed that he "made" the Christina on the Coast star, called her a "washed-up loser," and said he enjoyed watching her fail. El Moussa said he was "winning" and that "the world knows" Haack was "crazy."
Tarek El Moussa and Christina Haack both bought expensive yachts with meaningful names after their divorce
Although they are divorced, Christina Haack and Tarek El Moussa proved that they have similar tastes. Following the announcement of his separation from Haack, El Moussa bought a yacht. He purchased a 50-foot Sea Ray Sundancer 510, which he originally named "Flip or Flop."  
But in June 2017, El Moussa told E! News that he renamed the boat "Bad Decisions." "Apparently I've made a couple," he said, revealing that his ex-wife thought the name was funny. "Christina laughed about it."
Haack married English TV presenter Ant Anstead in December 2018 and the couple had one son together. They announced their separation in September 2020 and filed for divorce in November. 
In October 2020, Haack made the same extravagant purchase her first ex-husband did after their divorce – she bought a yacht and gave it a pithy name. The Christina on the Coast star purchased a Prestige 520, a 52-foot motor yacht that sleeps up to seven people (per House Beautiful). Haack named the boat "Aftermath," which seems pointed after her two divorces and the fact that her first husband also bought a yacht after they separated.
Both 'Flip or Flop' stars requested spousal support from each other 
With Tarek El Moussa and Christina Haack making such lavish purchases on the heels of their divorces, fans may wonder if one of the former partners is paying alimony to the other. 
The financial terms of their divorce are unknown, but both Flip or Flop stars requested spousal support in court documents. In August 2017, ET reported that they both asked for alimony, and Haack wanted El Moussa to pay her legal fees. But when it came to their children, the former couple was in agreement: both partners requested joint physical and legal custody.
El Moussa filed his divorce petition, including the request for alimony, in January 2017. But in February, he told ET that he didn't want spousal support from his ex. 
"I just checked a box, at this point, I don't have to go after any alimony," El Moussa said. "I mean, we do everything jointly."
Despite their on-set feud and the divorce battle for alimony, the former couple learned to co-parent peacefully. In April 2021, El Moussa told ET that their relationship was in "a completely different place." "She and I are getting along, we're co-parenting, getting along together, and I really think the [Flip or Flop] episodes are getting better and better."