Christina Hall Posts Loving Photos of Her Grandparents – and Fans Think Daughter Taylor 'Looks Just Like Your Grandma'
Christina Hall shared photos celebrating her grandparents' 71st wedding anniversary, and many fans think the Flip or Flop star's daughter, Taylor, is the spitting image of Hall's grandmother. Here's what Hall posted and what fans are saying.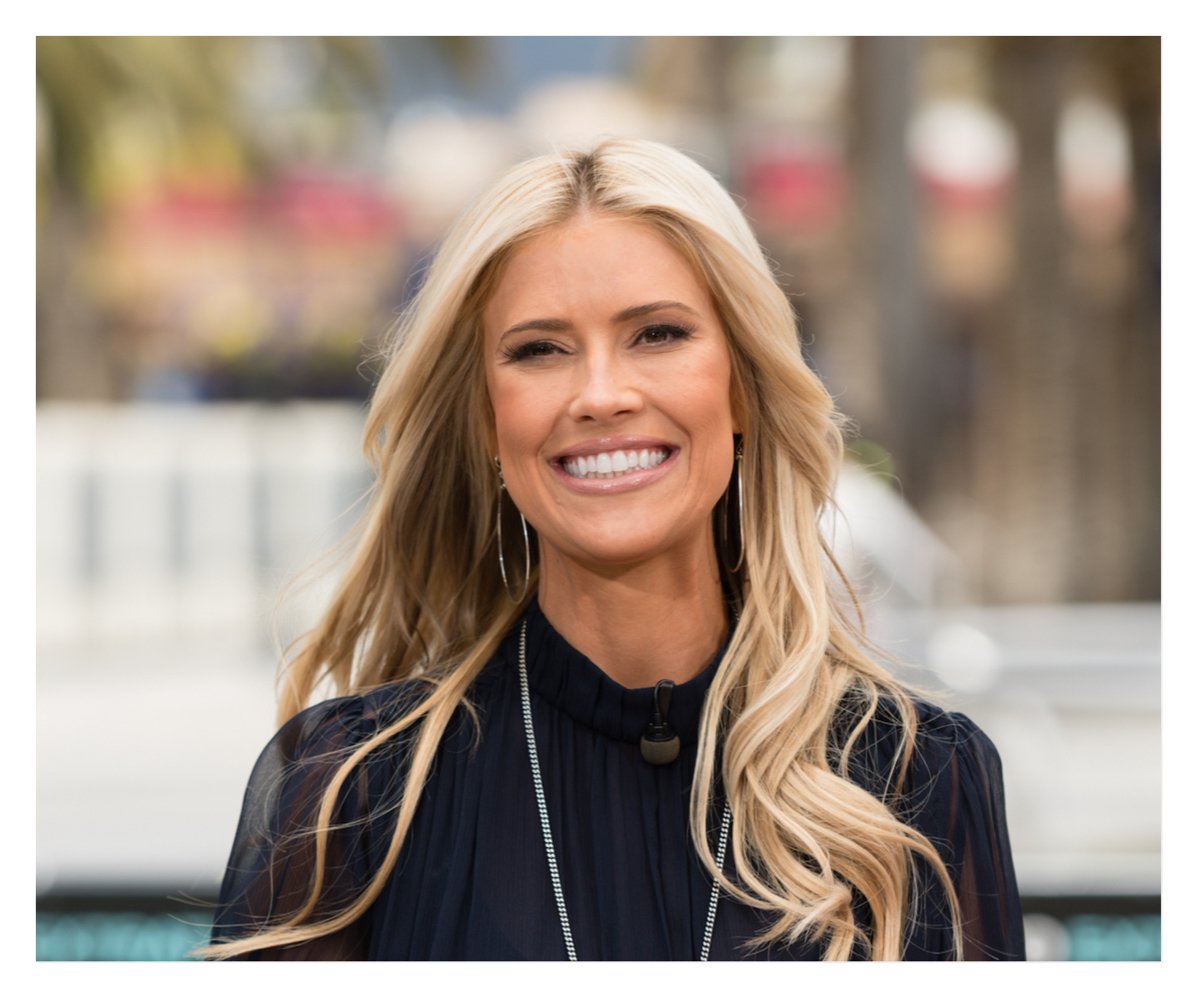 Christina Hall shared photos of her grandparents to celebrate their 71st wedding anniversary
HGTV star Christina Haack frequently uses social media to give fans a glimpse of her personal life. She often shares photos of her three children and her husband, Joshua Hall.
On June 17, the Christina on the Coast star shared a couple of pictures of her grandparents on Instagram in honor of their 71st wedding anniversary. In the first black and white image, Hall's grandfather helped her grandmother step out of a car. The second photo showed the couple smiling and cutting a cake on their wedding day.
"Happy 71st Wedding Anniversary to my grandparents," Hall captioned the sweet post. "Allll these years later they are still a beautiful couple in love. ❤️"
Fans loved seeing photos of Christina Hall's grandparents, and many of them think her daughter Taylor looks exactly like the HGTV star's grandmother
Christina Hall's fans adored her post celebrating her grandparents' anniversary. Many of them congratulated the couple in the comments section, and they pointed out how strongly Hall resembles her grandmother.
"Congrats to the beautiful couple 💑. Christina you look like your grandmother 😊❤️," wrote one fan, while another commented, "You look just like your grandmother! Happy Anniversary 🎉"
Others thought the Christina in the Country star looked more like her grandfather. "I see you so much more in your grandfather," said one fan, while another wrote, "You look like your grandpa!"
And many commented on how much Hall's 11-year-old daughter, Taylor, resembles the HGTV star's grandmother.
One fan commented, "Omg I see Taylor in your grandmother! 😍Beautiful couple," and another wrote, "Taylor looks just like your Grandma ❤️"
And another fan added, "Wow! The family genes are extremely strong. You look just like her and your daughter as well! Cheers🥂 to 71 years!!!!🎉💘"
The HGTV star previously honored her family in a post about her maiden name 
Christina Hall previously honored her grandparents in a since-deleted Instagram post revealing her name change. ET reported in February 2021 that Hall was changing her last name from Anstead to her maiden name Haack. The announcement came three months after the HGTV star filed for divorce from her second husband, English TV presenter Ant Anstead. 
"Taking back the family's last name and know my grandparents are smiling from above. 💗💫" Hall wrote. She continued to praise her grandmother, Mildred "Biddy" Haack, and claimed she was her "greatest influence growing up."
"She's the only person I've ever really trusted with my life. Even in the era she grew up in she colored outside the lines and did things without fear of judgement," Hall wrote. "She loved me hard and always let me know I could achieve anything I wanted to. She spoke life into me when I was down and taught me what unconditional love is. I miss her every single day."
But since Hall's grandparents in her June 17 photos were celebrating their wedding anniversary, and the HGTV star referred to the grandparents in her February 2021 post as "smiling from above," it doesn't appear that both posts were about the same family members.
One commenter mentioned "Grandma Pat" in Hall's recent post. "Love these photos of your grandparents so much! Grandma Pat looks the same!! Still so classy 😍," they wrote. But Hall spoke highly of her grandmother named Mildred in her 2021 post, further suggesting that she was writing about a different set of relatives.
RELATED: Ant Anstead Reveals He Didn't Want to Divorce Christina Haack: 'I Never Gave Up on Us'