Christina Milian's Boyfriend Matt Pokora Accused of Making Racially Insensitive Post About Her Daughter's Hair
Christina Milan and her boyfriend, Matt Pokora, recently welcomed a son earlier this year. Now, Pokora is in hot water with some people on social media for what came across to many as a racially insensitive social media post about the hair of Milian's daughter.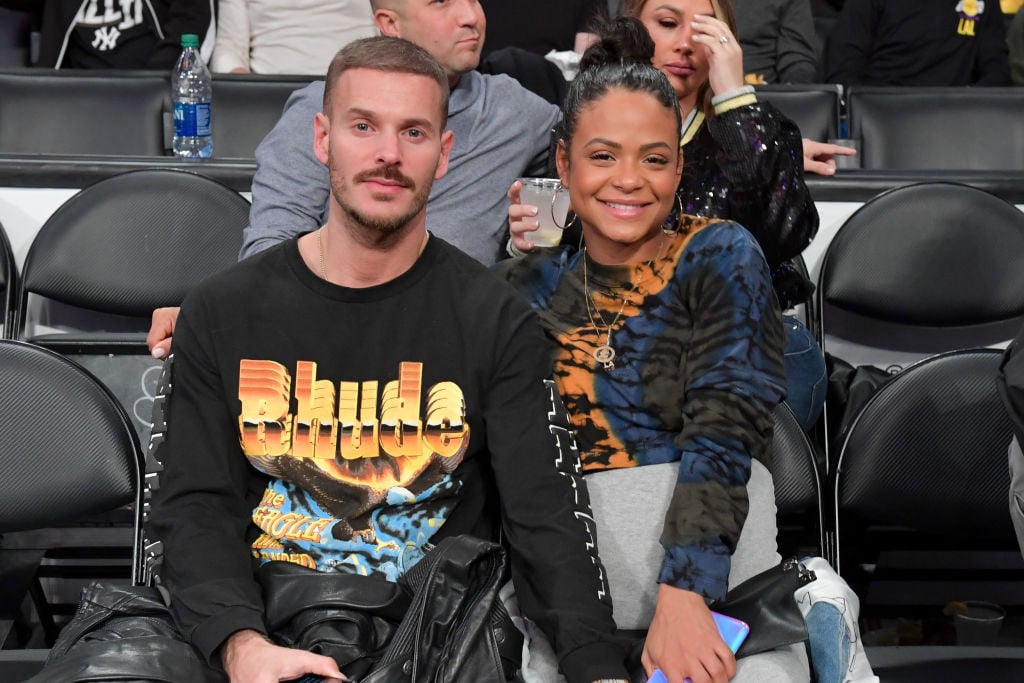 Who is Matt Pokora?
Pokora, who was born Matthieu Tota, is from France and his father is a famous French soccer player, Brigitte Tota. He was on the British music competition series, Popstars, and was put into the boyband, Linkup. They were only together from 2003-2004 but found success in France with their album, Notre étoile, and the hit single, "Mon Étoile." They attempted to crossover into America but were unsuccessful.
He has since found much success as a solo act. From 2004-2019 he has released several studio albums, many of which reached the top of the charts in France. He has also been a coach on The Voice Kids France and The Voice: la plus belle voix, as well as a contestant on the French version of Dancing with the Stars, Danse avec les stars.
Milian and Pokora met in 2017 at a restaurant in France after the manager suggested they talk to each other since they were both musicians.
She explained to E! News' Daily Pop, "So we switched numbers, found out we had the same birthday that night, and it was like the stars aligned."That night, he told Milian that they would have a child together. "He told me, 'We're going to have a child together.' … I've never had anybody say that to me." When she said that she already has one, he said, "Well, you don't have a son." Milian's 9-year-old daughter from her previous relationship with Terius "The Dream" Nash. In January 2020, Milian gave birth to their son, Isaiah.
Pokora compares Milian's daughter's hair to a microbe emoji
On his story, Pokora posted a video of Violet on his Instagram story. In the video, he added the microbe emoji and pointed to her hair, apparently comparing her hair, which was in bantu knots, to a microbe.
Many people took offense to what seemed to be Pokora comparing Violet's hair to a virus or a disease.
Love & Hip Hop star Joseline Hernandez commented on an Instagram post from The Shade Room, saying, "White people jokes. Her hair looks beautiful." Someone else commented. "Never come for a Black woman or child's hair, especially if you aren't Black and especially comparing it to a virus/bacteria during this Coronavirus climate.. ESPECIALLY when it's not your child."
As noted by The Shade Room, after he received swift backlash, Pokora then posted more videos of Violet on his story, in a seeming attempt to lighten the situation and show that he uplifts her.
Many people in the publication's comment believed that people were overreacting to his initial post.
"Was it ever that serious tho lol why y'all always think so negative.. it wasn't that deep," commented one person. Another person said, "Yeah they dragging it he's joking with the kid."
A lot of people, whoever, still aren't excusing the original post, with one person commenting, "You can harbor learned negative associations with blackness and still have black children/spouses. It's not about being 'too sensitive.' The original 'joke' was stupid.