Christina Milian Welcomes Her Child. Who Is Her Boyfriend, Matthieu Pokora?
Christina Milian and Matthieu Pokora have welcomed their first child together. Pokora is a French-born singer, actor, dancer, and philanthropist.
Singer and actress Christina Milian is a mommy again. Already a mother to a 9-year-old daughter named Violet — whom she shares with her ex-husband, super-producer The Dream — she recently welcomed her son with her French beau, Matthieu Pokora. Like Milian, Pokora is a singer and an actor.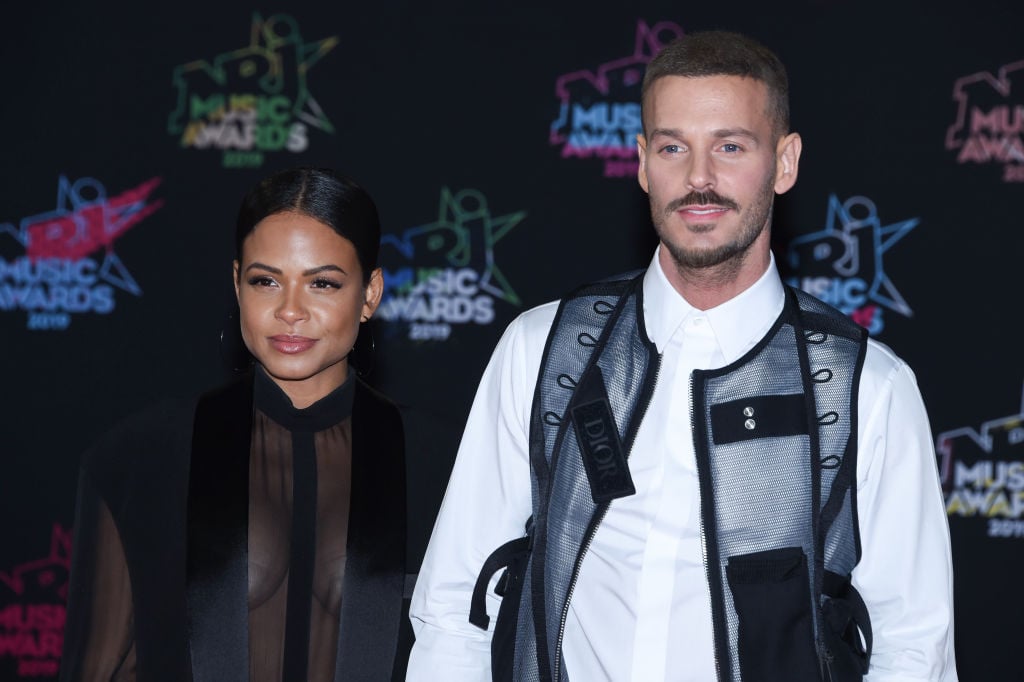 Who is Matthieu Pokora?
Born Matthieu Tota, Poroka was born and raised in France. His father is a famous soccer player, Brigitte Tota. Like his father, soccer was his first love until he found a passion for music. 
His first try at pursuing music professionally came in 2003. Pokora competed on the third season of the French reality singing competition Popstars. The premise of the show was to present solo acts who could be formed into a boy band. Pokora was a favorite of both the audience and the judges. He was selected and put into the boy band, Linkup. 
Linkup's first single, "Mon Étoile," topped the French charts. Their debut album, Notre Étoile, was a moderate success. 
Linkup tried to match the same success during the making of their sophomore debut with a bilingual song in English and French in an attempt to crossover onto the American charts with "You & Me Bubblin." They disbanded after the release due to poor sales. After the group's split, Pokora embarked on a solo career. He released multiple albums and mixtapes, including M. Pokora, Player, MP3, Mise À Jour / Updated. His 2019 album, Pyramide, made it to No. 1 on the French music charts. 
Pokora eventually transitioned into acting with his 2011 debut in Firebreather where he voiced the character of Duncan Rosenblatt. The show aired on the Cartoon Network. He also appeared in the lead role of Robin Hood in the French musical comedy Robin des Bois. 
O Magazine reported that Pokora became a coach on The Voice Kids France in 2016, and in 2011 he won the first season of France's version of Dancing with the Stars.
Aside from music and acting, Pokora is big in the world of philanthropy. His main cause is advocating for HIV/AIDS research, education and treatment, which he has publicly aligned himself with since 2004.
Christina Milian and Matthieu Pokora welcome their son 
Pokora and Milan met in August 2017 at a restaurant in France. According to Milian, the manager of the restaurant suggested they talk since they both shared common interests in music and are performers. Milian says she wasn't initially interested in Pokora; but once she saw him and found him attractive, she quickly changed her mind. 
"So we switched numbers, found out we had the same birthday that night, and it was like the stars aligned," she told E! News' Pop Daily. They began dating and soon began discussing the possibility of having children. "He told me, 'We're going to have a child together.' … I've never had anybody say that to me and I told him I have daughter already and he told me, 'Well, you don't have a son.'"
Milian and Pokora made their red carpet debut at the 2017 NRJ Music Awards. They were soon pictured all over Los Angeles together in the cutest PDA moments. Pokora revealed on the daytime talk show The Real that Pokora moved to L.A. to be with her. 
In July 2019, Milian announced that she and Pokora were expecting their first child together on Instagram. Their gender reveal took place just a month later, and as Pokora told her in the beginning stages of their relationship, they were having a boy. 
The couple welcomed their son, Isaiah, on Jan. 20. Milian announced the birth on her Instagram account with a sweet message.
"And so we begin. Isaiah 1/20/20 Simply perfect. The world is yours Son. Love, Mom & Dad."
Pokora shared a photo of their newborn son with a caption in French. Congrats to the beautiful couple on their new addition.