Christine McVie Said Mick Fleetwood, Not Stevie Nicks, Supported Her After Leaving Fleetwood Mac
Christine McVie and Stevie Nicks have a close friendship, but McVie said Mick Fleetwood was there for her most often after she left Fleetwood Mac.
Decades of heartbreak, vicious arguments, and platinum albums have welded together Fleetwood Mac's Stevie Nicks and Christine McVie's lasting friendship. The two met in 1975, when McVie cast the deciding vote on whether or not Nicks could join the band. During their years touring and recording, they presented a united front against any industry misogyny. When McVie retired, seemingly permanently, though, she said she went years without seeing Nicks. Instead, drummer Mick Fleetwood provided her with constant friendship and support.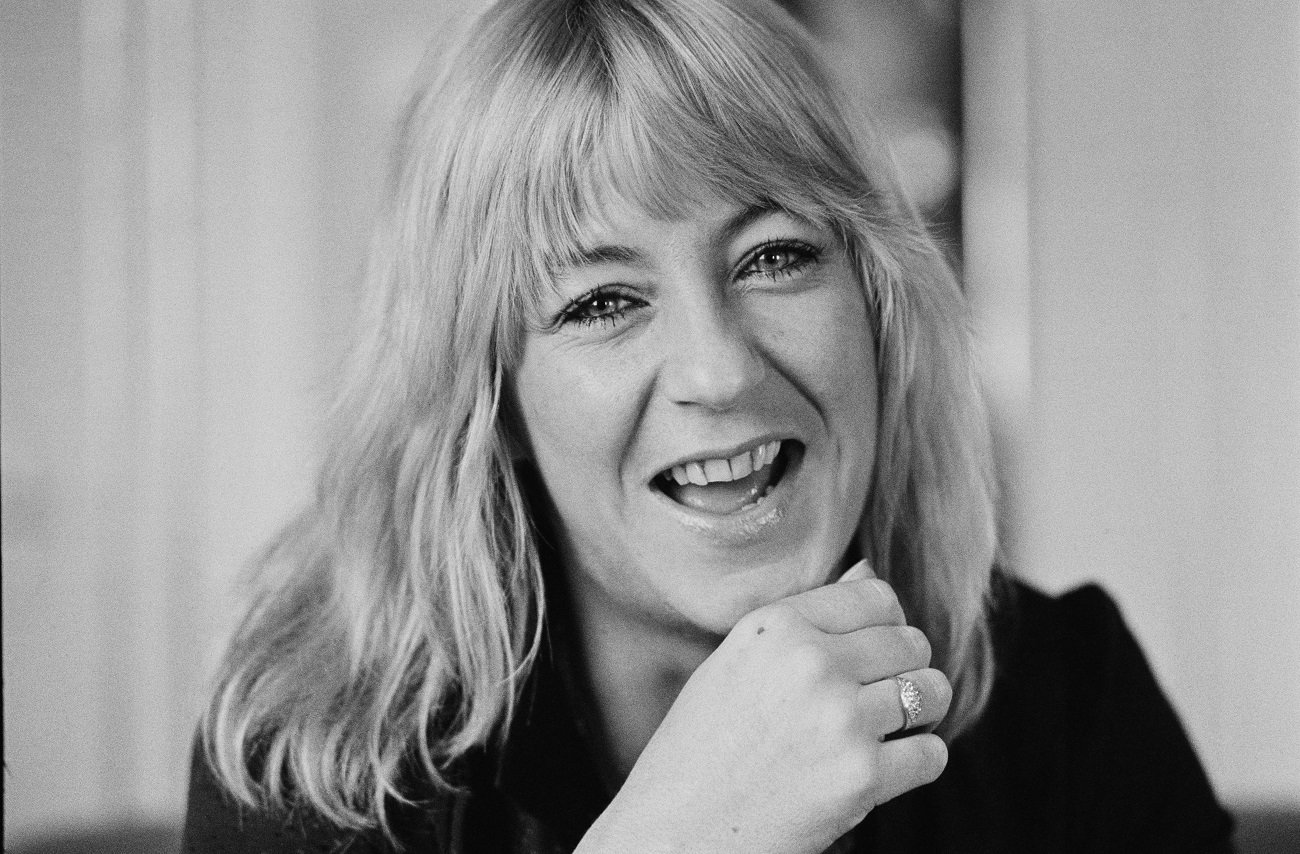 Christine McVie left Fleetwood Mac in 1998
In 1998, after nearly 30 years of singing and playing the keyboard for Fleetwood Mac, McVie decided to step away from the band. The many years on the road had taken their toll, and McVie wanted to jump into a quieter life. She also no longer felt comfortable with the flights necessary for international tours.
"I left the band because I developed a terrible fear of flying," she told the New Yorker. "I wanted to restore an ancient house in Kent, and that's what I did. It was a heap—this Tudor building with the beams painted lime green, so hideous. And I had this idea that I'd love the small village life, with the Range Rover and the dogs and baking cookies for the Y.W.C.A."
After 16 years of this idyllic lifestyle, however, McVie grew restless.
"It got so boring," she explained. "You couldn't walk down the road without meeting two people related to each other. I missed the songs. And I missed the audience."
She said Mick Fleetwood helped her with her return to Fleetwood Mac
Though McVie and Nicks were close friends, McVie said they went years without seeing each other. Her steadfast companion was Fleetwood.
"I went for years without seeing Stevie or Lindsey [Buckingham], but Mick was always just there, on my shoulder," she said. 
Fleetwood also played a crucial role in her return to Fleetwood Mac. She was seeing a therapist to help with her fear of flying. They encouraged her to buy a plane ticket to anywhere she wanted, but she didn't actually have to get on the plane. McVie chose Maui, where Fleetwood was living. In a stroke of luck, Fleetwood had plans to visit London, and the two decided to fly back to Hawaii together.
"We took off, and the feeling was, 'God, I'm free!'" she told Elle.
After playing a show in Hawaii, McVie and Fleetwood flew to Los Angeles together and reunited with the rest of Fleetwood Mac. After some consideration, McVie was back.
Stevie Nicks realized the value of her friendship with Christine McVie when she returned
Though they spent time without seeing each other, Nicks quickly realized the value of her friendship with McVie upon her return.
"When we went on the road, I realized what an amazing friend she'd been of mine that I had lost and didn't realize the whole consequences of it till now," Nicks told the Star Tribune. "She brings the funny back into Fleetwood Mac. Before, it was just a boys' club. With her back, there's more of a feminine touch to the whole thing. I never want her to ever go out of my life again, and that has nothing to do with music and everything to do with her and I as friends."
McVie would later reflect on her exit from the band using a silver bracelet Nicks gave her.
"Stevie gave me this chain," she said. "It used to have a diamond feather on it. It's a metaphor, you know. That the chain of the band will never be broken. Not by me, anyways. Not again by me."