Christine McVie Said She and Stevie Nicks Only Had 1 Trait in Common
As the only two women weathering Fleetwood Mac's storm of breakups, drugs, and affairs, Christine McVie and Stevie Nicks learned to rely on one another. They became close friends over their decades in the band together. McVie revealed that they had little in common personality-wise, but they were still able to connect. She credits this with their senses of humor in the face of chaos.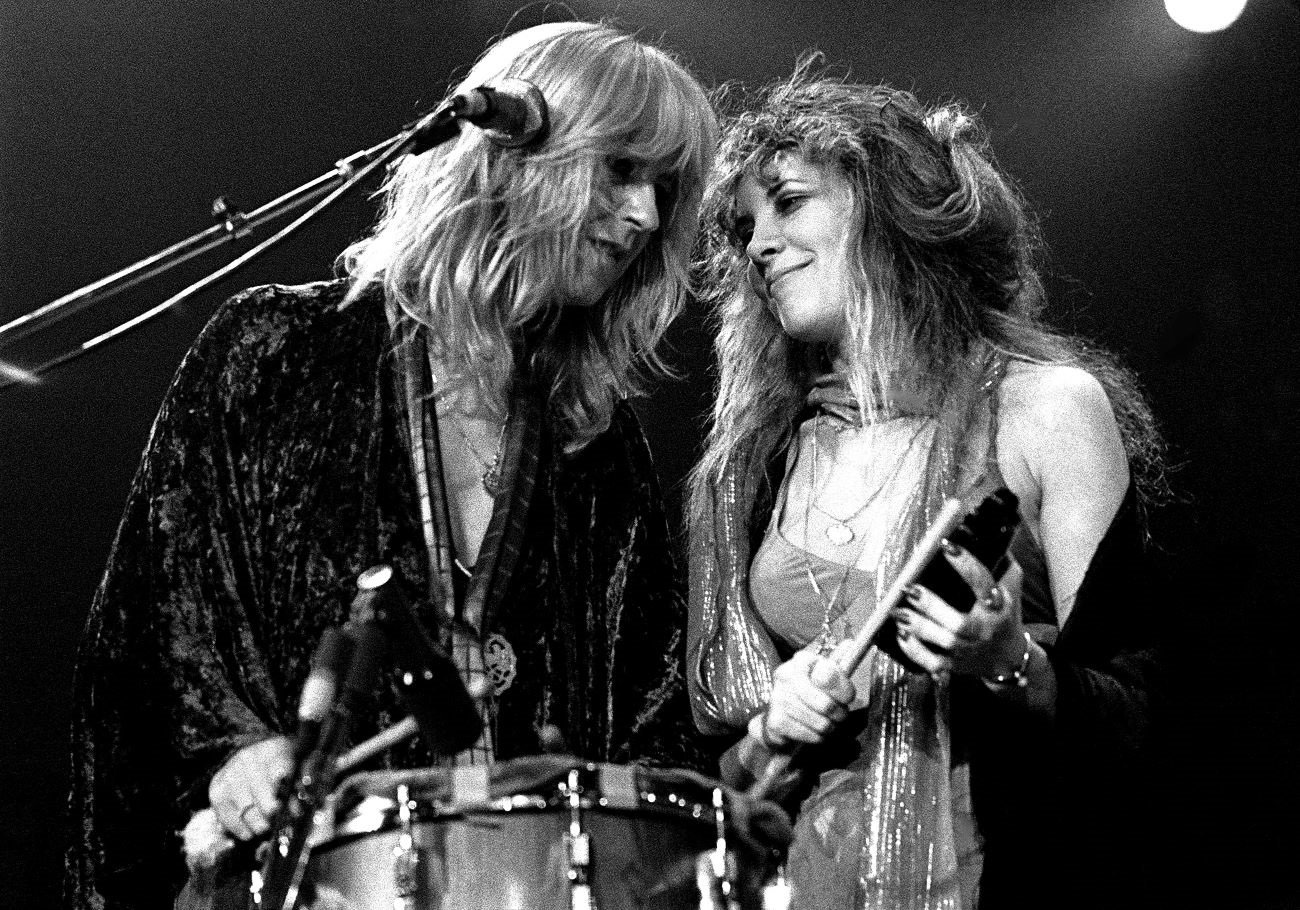 Stevie Nicks thought she could sometimes irritate Christine McVie
Nicks was grateful that McVie welcomed her into the band. She valued the other woman's friendship, particularly because she thought she could get on her nerves.
"Christine very willingly gave me the stage, which I thought was very cool for a woman to say: 'Oh, she's five years younger than me and I've worked for ten years on the road, killed myself, and here she is, our new frontwoman,'" Nicks said in 1981, per the book Fleetwood Mac on Fleetwood Mac: Interviews and Encounters. "It was incredibly big of Christine to just move out of the way, because I do tend to kind of animate around and I drive Chris nuts. Crazy."
She said that even when she was irritated, McVie was careful to not hurt Nicks' feelings.
"She knew from the beginning that I was real sensitive and that I love her so much that anything she'd say to me would cut like a knife," she said. "So she was always very careful."
The two musicians shared a similar sense of humor
McVie and Nicks got along well from the moment they met.
"It was critical that I got on with her because I'd never played with another girl," McVie told The Guardian. "But I liked her instantly. She was funny and nice but also there was no competition. We were completely different on the stage to each other and we wrote differently too."
After Nicks joined Fleetwood Mac, McVie and her husband, John McVie, divorced. Shortly after, Nicks and her longtime boyfriend Lindsey Buckingham split up. The women turned to one another for support as they navigated playing in the same band with their exes.
"We didn't have anybody else," Nicks told Uncut. "We had to end up being close because otherwise it was just hang out with the guys all the time. And because there was this chaos going on with me and Lindsey, the band gave me a friend in this woman and I could hang out with Christine."
Though they were different, they managed to get along.
"We're totally different, at complete opposite ends of the personality spectrum," McVie said. "The one thing we had in common, which bound us together, was a sense of humor through all the pain."
Stevie Nicks and Christine McVie grew closer when McVie rejoined Fleetwood Mac
In 1998, McVie left Fleetwood Mac, seemingly forever. Sixteen years later, however, she rejoined the group. She explained that her relationship with Nicks was better than ever upon her return.
"Stevie and I are really good friends, in fact I think we're better friends now than we were 16 years ago," she told theartsdesk. "And it's a fact, when it's the Buckingham/Nicks show backed by John and Mick, that's going to cause a lot of tension and stress. But with me in there, it gave Stevie the chance to get her breath back and not have this constant thing going on with Lindsey: her sister was back."
RELATED: Christine McVie Said Stevie Nicks' 'Fantasy World' Damaged Their Friendship: 'We Don't Socialize Much'