Christine McVie's Mother Had an Eerie Premonition About Stevie Nicks
Christine McVie wasn't sure if she and Stevie Nicks would get along. A premonition by her mother hinted that Nicks was a good addition to the band.
In 1974, Stevie Nicks was struggling with her health, happiness, and finances as she and Lindsey Buckingham tried to make their music careers work. At the same time, the members of Fleetwood Mac were worried about keeping their band alive. When Christine McVie expressed this concern to her mother, she offered a surprisingly spot-on premonition about Nicks and the future of the band.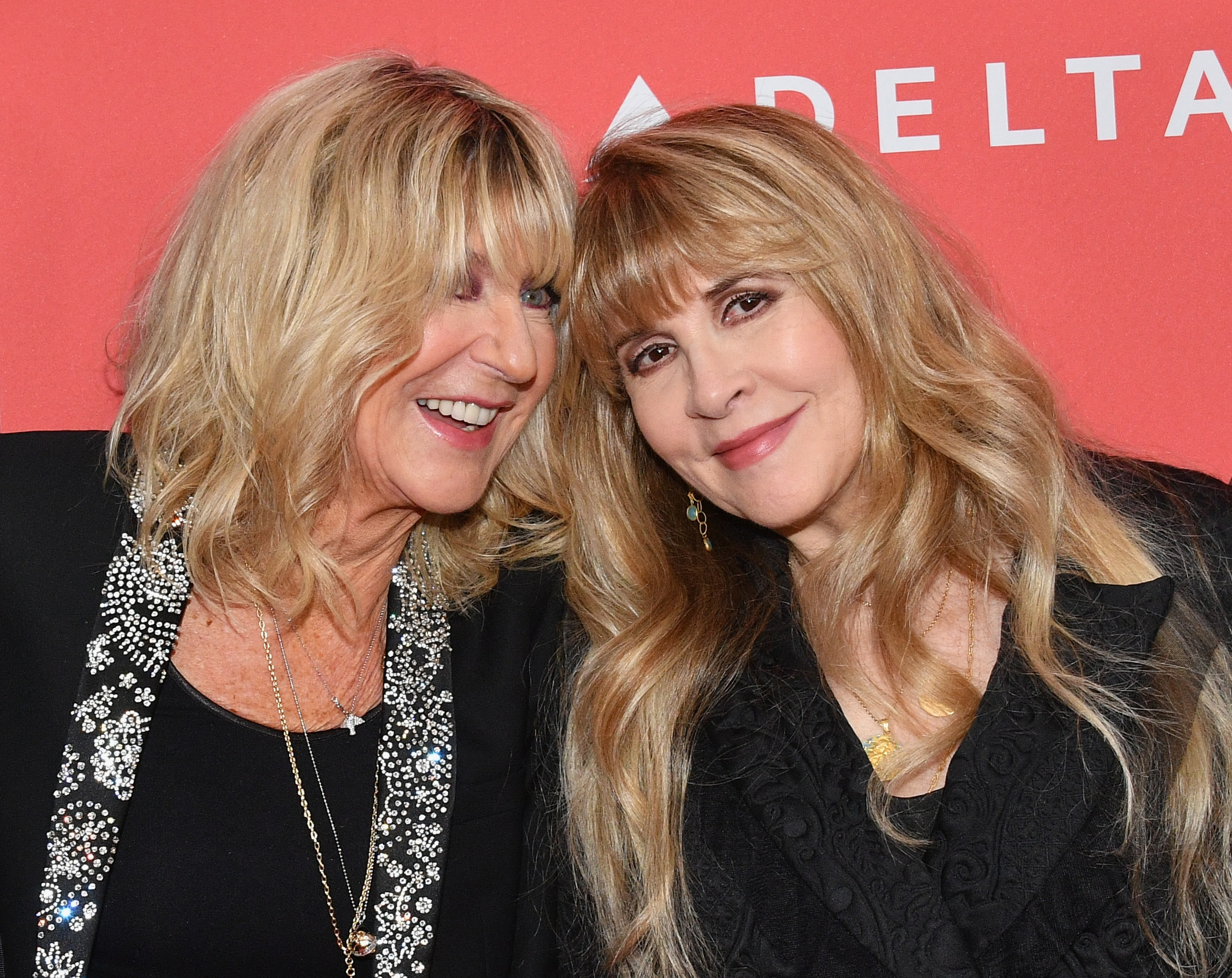 Christine McVie had the final say on Stevie Nicks' entrance into Fleetwood Mac
Mick Fleetwood offered both Nicks and Buckingham a position in Fleetwood Mac, but both sides had trepidation about it. Though Nicks saw the opportunity as an essential stepping stone and an escape from years of hard work and poverty, Buckingham wasn't so sure. He described the band as a "meat grinder" that brought musicians in only to have them leave after a short time.
On the other end of things, McVie wanted to make sure she got along with Nicks. She had never played with another woman before and felt that getting along with Nicks would be vital.
"Do me a favor," McVie told Fleetwood, per the book Gold Dust Woman: The Biography of Stevie Nicks by Stephen Davis. "As long as me and Stevie hit it off, everything will be fine. Otherwise…"
The groups met at a restaurant to size each other up. 
McVie's mother had a premonition about Fleetwood Mac's future
Before this meeting, McVie and the other members of Fleetwood Mac moved from England to Los Angeles. After losing several band members, they thought they could better promote their work in the United States. Before the move, McVie told her mother she worried everything would go wrong. According to Davis, McVie's mother, who reportedly had psychic abilities, told her daughter "not to worry, because they would find their miracle in a sunny California orange grove."
During the dinner, McVie and Nicks quickly hit it off.
"I liked her instantly," McVie told The Guardian. "She was funny and nice but also there was no competition. We were completely different on the stage to each other and we wrote differently too."
At one point, McVie asked Nicks where she lived and was shocked to learn that she had an apartment on Orange Grove Avenue, as her mother predicted. By the end of the dinner, Nicks and Buckingham would join Fleetwood Mac. In several years, the band would have one of the top-selling albums of all time. 
Stevie Nicks and Christine McVie became fast friends
Relations were tense between many of the members of Fleetwood Mac. Nicks and McVie always had each other to rely on, though. 
"Christine [McVie] and I were a force of nature," Nicks told NME. "In the first two months I was in the band, Chris and I made a pact that we would never be in a room full of famous English or American guitar players and be treated like second class citizens."
They were a united front against disrespect, whether from those in their industry or their own bandmates. 
"If we weren't respected, we would say, 'this party's over,'" Nicks explained. "We have stayed true to that our entire career."