Christine Quinn Claims She Used to Look 'Like a Daddy Long Legs'
'Selling Sunset' star, Christine Quinn gets candid about finding her confidence over the years with the help of fashion, plastic surgery, and cosmetic procedures.
It's no secret that Christine Quinn has invested a lot of money into making her body her ideal aesthetic. There are plenty of before and after photos of the Selling Sunset star that clearly show the work that she's had done. But unlike other reality TV stars and public figures, Quinn has been uncharacteristically open about her plastic surgery. "Nothing about me is fake except my boobs," she declared in Season 1 of the hit Netflix series.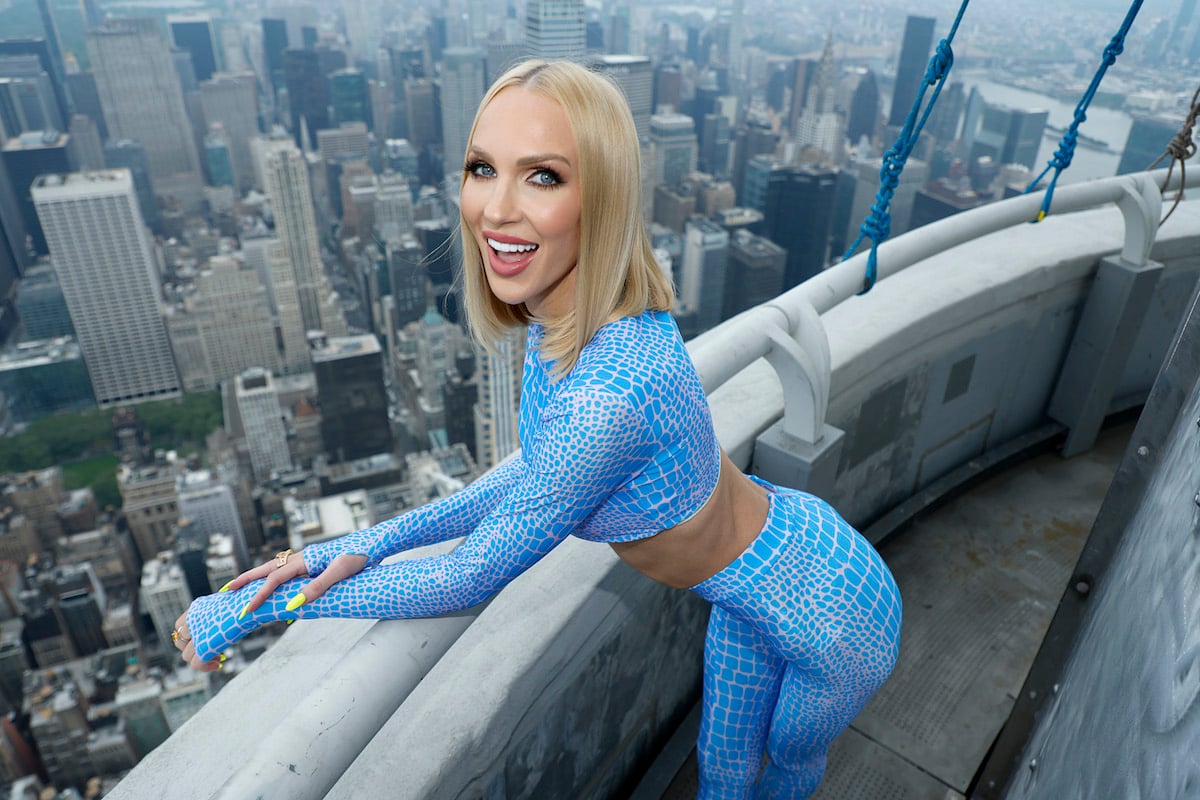 Christine Quinn invests a lot of time and money into her appearance
In a lot of people's eyes, Quinn seems to ooze confidence. She's shown her penchant for high fashion both before and after she became a recognized reality TV star. However, as the seasons progressed, the new author has become bolder with her personal style. Quinn manages to pull off even the most intense fashion looks with ease. However, the real estate agent claims that this confidence was hard-won.
The 'Selling Sunset' star reveals why she's open about getting surgery and cosmetic procedures
In a recent conversation with Interview Magazine, Quinn admits that she struggled with being confident in her own skin. According to the How to be a Boss B*tch author, she felt that she looked like a spider growing up. Furthermore, she claimed that how she looked on the outside didn't reflect who she actually was on the inside.
"I didn't always feel comfortable with my body," Quinn revealed. "As a kid I was really gangly and skinny—I looked like a daddy long legs. I grew up watching my idols on TV, like Marilyn Monroe, Dolly Parton, and Jean Russell. I felt like them on the inside, but not when I looked in the mirror."
Botox, breast augmentation, and fillers help Quinn feel more like herself
According to Quinn, plastic surgery and cosmetic procedures have made her feel more like her personal idols. She may get criticized for her dramatic before and after photos, but she's very happy with the decisions she's made. "I had to make choices that made me feel more like that person," Quinn continued. "I'm completely transparent about getting breast augmentation, Botox, filler, all of that—it helped me become the person I am on the inside on the outside."
Quinn talks about finding her own personal style more in her new book. She also gets candid about how she's been able to access her true self over the years, especially physically. Part of that has been her decision to do cosmetic procedures. Through her book, she's hoping that she will inspire her fans to do what makes them feel the happiest also, no matter what they decide.
The reality TV star plugs her new book
"This book is meant to help people become the most authentic version of themselves," Quinn shared. "I'm finally in a position where I'm happy when I look in the mirror, and I want that for everyone."