Christine Quinn Reveals That 'Selling Sunset' Has 6 Full-Time Storyboarders and Knows She 'Can't Win' With the Edits She Receives
Christine Quinn explained how much of the show is real, how much is scripted, and what control the 'Selling Sunset' stars have over any of it.
The Netflix reality TV show Selling Sunset offers plenty of drama, dazzling real estate, and unusually stylish realtors. Put it all together, and it's easy to see why so many people binge-watch it on the regular.
But how much of the show is real and how much is scripted? And what control do the stars of the show have over any of it? Christine Quinn of the Selling Sunset show revealed some interesting details about just that recently.
Christine Quinn vs. the 'Selling Sunset' editors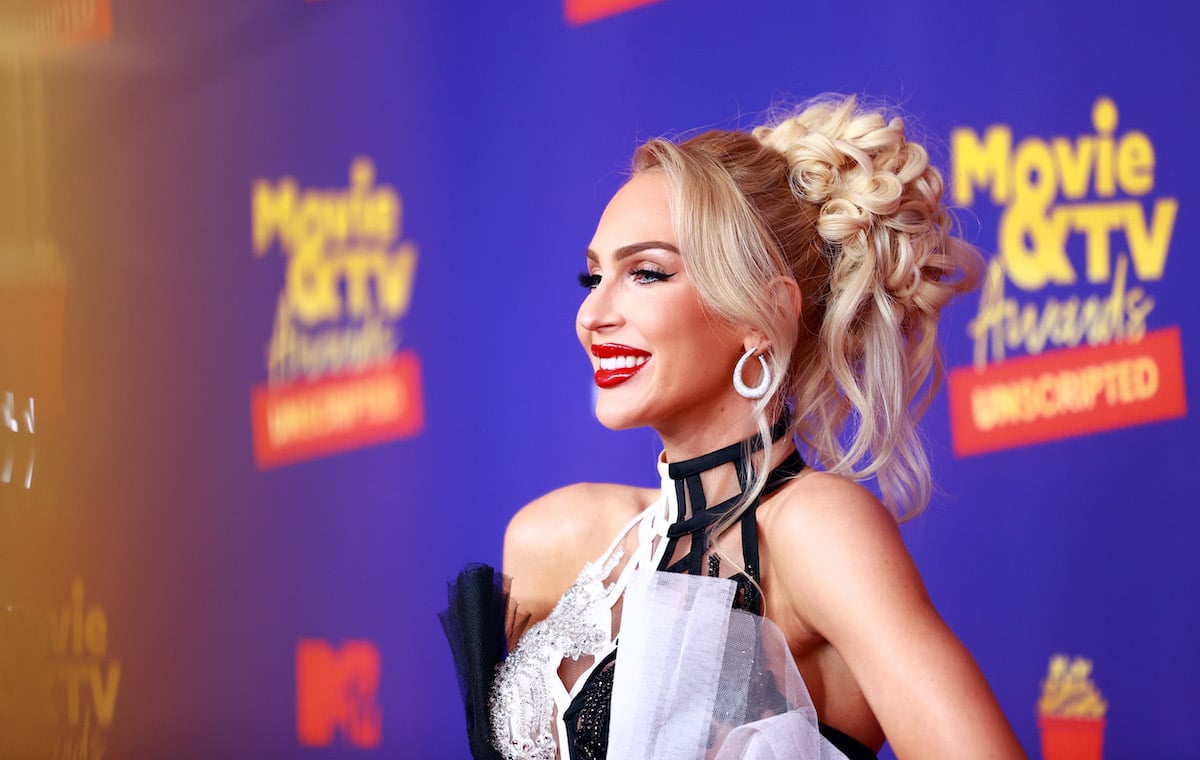 While there is no shortage of real drama and issues on and off the set of Selling Sunset, Quinn alleges that much of it is scripted.
In a recent Us Magazine interview, Quinn revealed a clip of a particular scene with co-star Heather Rae Young. The edited clip had a dubbed voiceover of Heather stating "You said comments about Chrishell sleeping with Jason when she was still married and you know that's bulls–t."
After Heather's statement, Quinn replied, "Oh, my God, that's hilarious, I did say that." 
So the edited clip appeared to have Quinn revealing false personal information about Chrishell and Jason's relationship. However, Quinn had different footage on deck — a clip that reveals the original conversation.
She went on to explain, "Heather never even brought that up in the scene." Instead, she stated, "You said he's always had good taste in women but I guess that's, you know, that's not true." 
Christine Quinn explains the role of the storyboarders on 'Selling Sunset'
According to Quinn, six full-time storyboarders are hard at work on the show. Their job is to create the storylines that give viewers the juicy drama they crave. They create storylines but are prepared to change them as they go depending on what happens on set. 
During the interview, the 33-year-old continued to explain how it works:
"I've been into the office. There are six full-time storyboarders. What they do is they write the storylines and depending on how things change in [the] real world in our lives, they can kind of rotate the storylines. But we have six full-time storyboarders who create narratives."
Quinn spills more tea on the 'Call Her Daddy' podcast
Quinn didn't stop spilling the beans there. The Dallas native went on to discuss things like salary, how the storyboarders on the show run things, and how she "can never win" with them. In her appearance on the Call Her Daddy Show, Quinn discussed Selling Sunset salaries with the host Alex Cooper.
When asked about who got paid the most on the show, Quinn replied that she did and that there were three different pay tiers on the show. She went on to admit that the reason she got paid the most on the show is because her entertainment lawyer fought hard to get that amount for her. 
Because Quinn held out for that amount, that's what she got. Her co-stars, however, didn't quite make it. According to Quinn's statements to Cooper during the podcast, she did try to get equal pay for the rest of the Selling Sunset cast, trying to encourage her co-stars to hold out for better salaries:
"They told us there's tiers and I was the one who went to the cast and said 'listen if we need to get paid what I believe we deserve because we're worth it as a whole, because we're equals, then we need to band together and be on the same page.' But it didn't work, and some people were eager to sign their contracts immediately and so they were banded in a different tier."
What's Quinn up to now? She has left the Oppenheimer Group but states that she'll return on the Netflix show regardless. She's also the mother of a young toddler, the owner of Real Open brokerage, and an author.