Christopher Eccleston Hated His MCU Role So Much He'll Probably Never Return
If a person thinks of Christopher Eccleston and doesn't immediately think "Marvel," that's understandable, since Eccleston himself certainly doesn't. In fact, to hear Eccleston tell it, he prefers not to think about Marvel at all.
Most actors who have been in the MCU have relished the experience. Merely being in one of the most successful movie franchises of all time would be a feather in the cap of most actors.
However, when your one and only credit is the unloved Thor: The Dark World, that feather can be very frayed. 
How was 'Thor: The Dark World' received?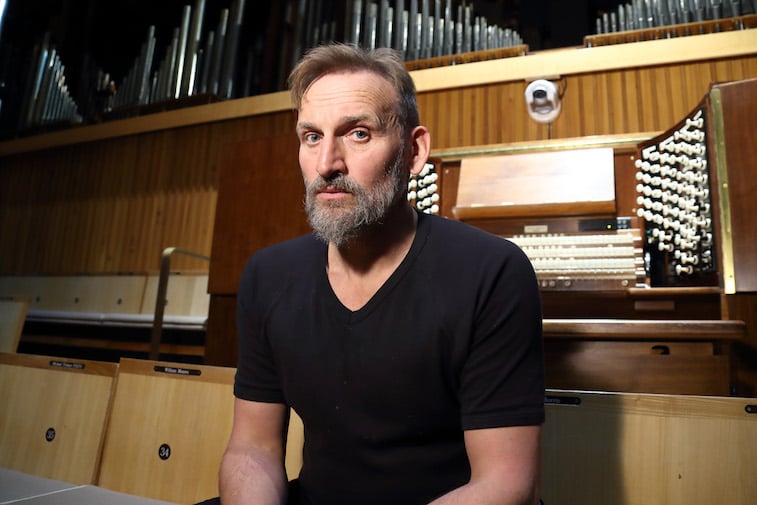 The second Thor movie does not have a sterling reputation. Fans will defend certain aspects of it, like how it portrays the relationship between Thor and Loki, but even they tend to admit the movie has a lot of problems. The general consensus seems to be it's not a bad movie per se, but it simply doesn't stick in the memory the way most Marvel movies do.
According to The Numbers, the movie grossed a solid but (for Marvel) unexceptional $206 million domestically. That was a small improvement over the $181 million the first Thor made, but Thor: Ragnarok revived the franchise with a $315 million domestic gross. The Dark World ended up having a case of middle kid syndrome — the one that gets overlooked from its flashier siblings. 
Its critical reception too was an OK 66 percent on Rotten Tomatoes. 
It doesn't help that what many people remember most about the movie isn't the movie itself. It's that Patty Jenkins had been hired to direct it, but she and Marvel had creative differences.
This reportedly unnerved Natalie Portman, who departed the MCU after that before Ragnarok director Taika Waititi convinced her to return. More to the point, Jenkins had the last laugh with the success of Wonder Woman, while Marvel was left with one of its less well-regarded properties. 
What does Christopher Eccleston say about his MCU time?
Most every actor sometimes does a movie just for the money. Legendary stars like Marlon Brando and Orson Welles took work they knew was beneath them, but they needed the money and/or wanted to fund projects that were more meaningful to them. Eccleston is not at all proud of some of his more mainstream gigs.
The IMDB lists Eccleston's "Known for" credits" as Danny Boyle's 28 Days Later and Shallow Grave, as well as the TV series Doctor Who. The IMDB also puts The Dark World in that group, and Eccleston would most likely roll his eyes at that. He played the villain Malekith, a role that even fans criticized. One fan on Reddit called the character "a forgotten D-list bad guy."
Eccleston's own appraisal isn't positive either. In an interview with the Guardian, the actor lumped his Marvel movie in with other bad big-budget experiences like GI Joe saying, " Thor? Just a gun in your mouth. Gone in 60 Seconds was a good experience. Nic Cage is a gentleman and fantastic actor. But GI Joe and Thor were … I really paid for being a whore those times."
Other actors have also struggled with Marvel
Eccleston is hardly alone in his struggles with Marvel. Some unexpected Marvel performers like Robert Redford (Captain America: The Winter Soldier) enjoy their experiences, but some simply didn't love their experiences.
Two of the more famous examples are Terrence Howard and Edward Norton, who starred in, respectively, Iron Man and The Incredible Hulk. Howard was ready to don the suit and become War Machine, while Norton tried to make the best of Marvel by doing a "dark" take on the Hulk. Howard later blamed money issues, while Norton has said Marvel ultimately wasn't interested in his ideas.
It happens to behind-the-camera talent too. Writer and director Joss Whedon steered Marvel toward phenomenal success with the first Avengers movie, but the sequel, Age of Ultron, was a difficult production. Whedon ended up (re)-directing Justice League for DC Sometimes, even with the franchise all of Hollywood is chasing, you can't always get what you want.