Christopher Meloni's 'Most Miserable Job' Was Being a Bouncer
Christopher Meloni is best known for his long-running role as Detective Elliot Stabler on Law & Order: Special Victims Unit.
After 12 seasons with the award-winning NBC television crime drama series, Meloni took a break in 2011 to work on other projects. He eventually returned to the SVU franchise and is currently starring in a spinoff series.
The father of two recently reflected on some of the worst jobs he ever had before catching his big break in television. Being a bouncer was at the top of the list.
Meloni hated being a bouncer
Portraying a hot-headed character for 12 seasons has left many viewers thinking Meloni shares the same personality, but it couldn't be further from the truth. According to Interview, he is actually a pretty lighthearted guy.
The Harley Quinn actor recently talked with the magazine about the infamous photo of his butt, his weight-lifting routine, cops, bologna, and a few other random topics.
When asked what his worst job was, Meloni said being a bouncer was "The most miserable job I ever held, but it was either that or starve in New York City."
The tough guy Man of Steel actor explained, "I was a bouncer at Kenny's Castaways, The Bitter End, and Stringfellows, which was a nightclub that turned into a strip joint." He said, "I was just a kid, I didn't know what I was doing, and I wasn't imposingly big. I worked out, but I was just another guy."
Meloni admitted that it was difficult trying "to police people who are shitfaced." He said bouncers need to have a "gift for gab," revealing he doesn't have that type of personality. He also said, "I don't have a diplomacy bone, so consequently, there were a couple of times where it got messy."
"A policeman without the pay"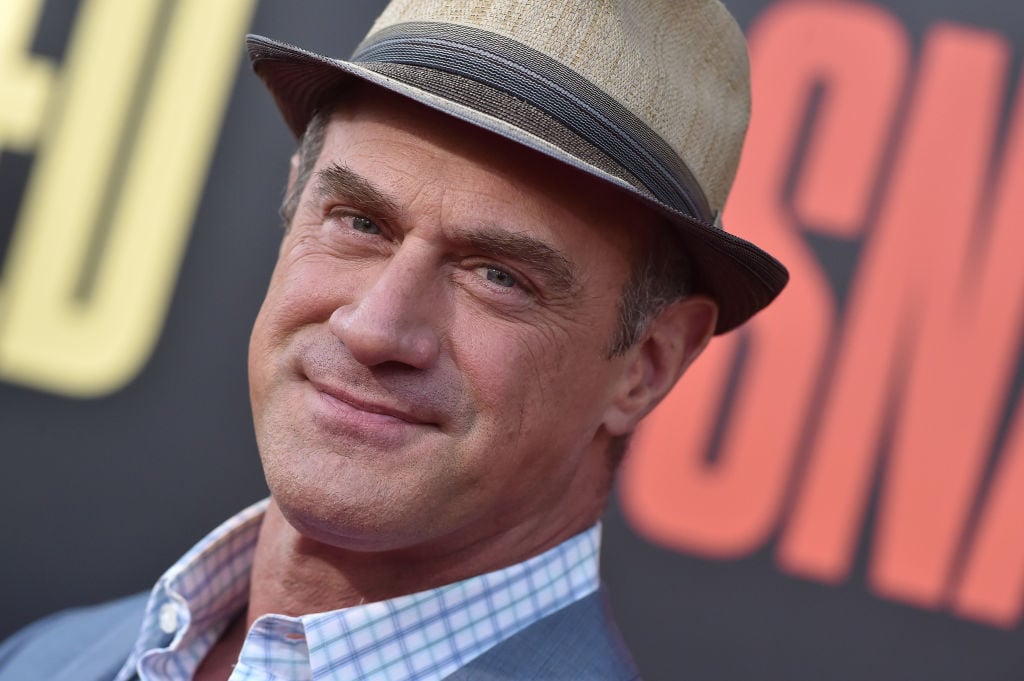 Meloni also opened up to Page Six, again saying that being a bouncer was the worst job he ever had, likening it to being a "policeman without the pay."
Before making it big, the 60-year-old actor said, "I scraped together. To make a buck I did anything." Meloni recalled his best job was being a bartender. He loved "making people happy" joking, "there's three feet between them and you."
Meloni said being a gym trainer was just okay. He hated being a waiter, explaining, "You can't get away. The people are on top of you." When asked what job he would like to try, The Diary of a Teenage Girl actor said a pilot. He revealed, "I want to take a one-year trip flying around the world."
He will have to hold off on that dream for now, since SVU called him back to the NYPD precinct for another round.
Returning to the 'SVU' franchise
Fans of the Law & Order franchise were shocked and delighted to discover Meloni was returning to the small screen. He first appeared in an episode of SVU to have some closure with Captain Olivia Benson (Mariska Hargitay).
He is now starring in a spin-off television series, Law & Order: Organized Crime. This time around, Deadline reported, Meloni is working with veteran actor Dylan McDermott, who plays mafia boss Richard Wheatley.
Meloni said, "Stabler's in a place that he's never found himself before. He's always been assured of walking on terra firma, and now, everything is shifting beneath his feet, and I just think he is overwhelmed, and confusing comfort, succor, affection, for love."
Outsider announced that NBC has already picked up Law & Order: Organized Crime for its second season. At the height of his career on Law & Order: Special Victims Unit, Meloni was making $395,000 per episode, the equivalent of $10 million per season.
There is no news yet as to how much Meloni is making on this new venture, but he has a current estimated net worth of $30 million.
RELATED: 'Law & Order: Organized Crime' Star Christopher Meloni Knows He's a 'Zaddy'