Christopher Nolan Had a Really Hard Time Figuring Out How To Market the 'Dark Knight' trilogy
Christopher Nolan's Dark Knight trilogy is frequently regarded as the greatest superhero movie franchise of all time. His attention to detail and scientific approach to filmmaking made the series of films unique from any before or after it, and still amazes viewers today. 
However, despite the myriad ways in which Nolan made the Dark Knight franchise special, he still struggled to figure out how to market it to potential viewers. He understood that many Batman fans had a bad taste in their mouths from the previous film adaptations, and he knew he needed to show them that his take on it would be different.
Thankfully, he managed to work with the Warner Brothers creative marketing team to develop a marketing strategy that attracted fans to theaters in droves.
Christopher Nolan had difficulty figuring out how to promote the 'Dark Knight' trilogy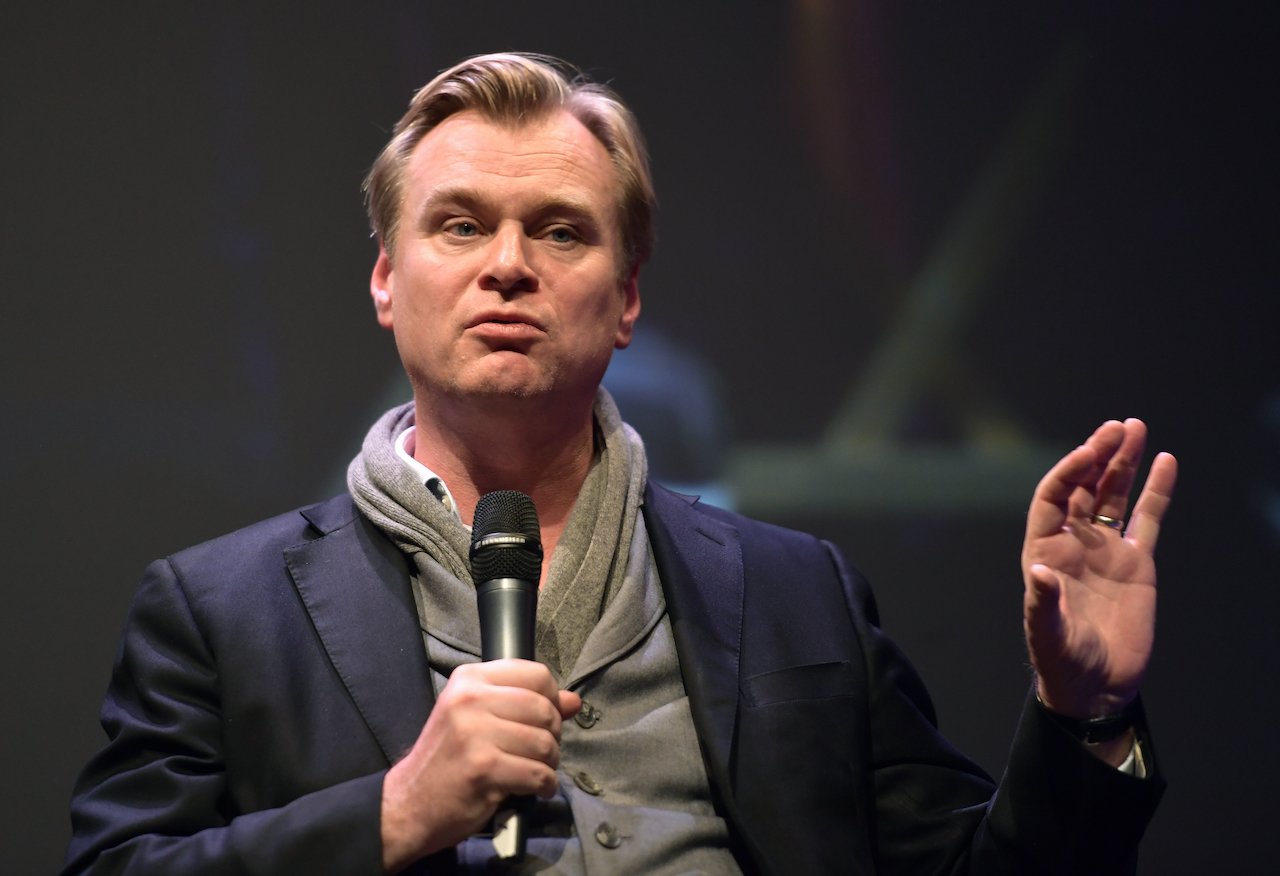 RELATED: 'The Dark Knight': Christopher Nolan Had To Work Really Hard To Convince Morgan Freeman To Play Lucius Fox
Nolan shared his thoughts on the creative marketing process during an interview on the Warner Brothers Youtube page.
"With Batman Begins, when we came to market the film it was a bit of a shock to realize how difficult it was to convey to the audience that this was something different," Nolan said. "That if they'd been disenchanted with the idea of going to see a Batman film … this is something we haven't seen before."
Massey Rafini, Warner Brothers' Executive Vice President of Creative Advertising, also understood that the Dark Knight franchise had to have a completely different look and feel to attract viewers. The extensive work that Nolan put into creating an immersive world on screen made it easier for the team to sell the movie.
"His goal was obviously to give a whole new birth to this particular property, and it had to look and feel utterly different," Rafini said. "Luckily, the assets, ideas, and motifs that Chris gave us all in his concepts, these things gave us a natural place to go to."
The 'Batman Begins' trailer showed people how unique the franchise was going to be
The first big test came when the marketing team went to work developing the first Batman Begins trailer.
"We took that first trailer and decided to reinvent it as a completely different animal" Rafini added.
Nolan personally felt that some viewers were taken aback because the images Nolan included in the film weren't standard for a superhero movie.
"The first teaser trailer that went out for Batman Begins, it was a pretty radical approach," Nolan said. "I think people found it a little disconcerting. Because it was still showing them images they wouldn't expect to see in that kind of film."
The 'Dark Knight' trilogy had a big influence on other superhero films
Nolan also noted that the template he used for Batman Begins has played a big role in the development of several other superhero films.
"I think that kind of approach has been very, very influential, and we actually tried to follow the thread through the marketing of all three films," Nolan said. "Really tried to always do something a little different, a little surprising."