Christopher Nolan Wanted Gary Oldman To Play Ra's al Ghul in 'Batman Begins', But Oldman Was Tired of Playing Villains
Christopher Nolan saw Gary Oldman playing the iconic villain, but Oldman wasn't into it.
Gary Oldman has one of the most memorable roles in the Dark Knight trilogy. Playing Commissioner Gordon, he's tasked with taking on some of the most corrupt and dangerous individuals in Gotham City. Oldman provides an extremely compelling performance, but director Christopher Nolan initially had another role in mind for him.
Oldman was actually supposed to play Ra's al Ghul, a role which ultimately ended up going to Liam Neeson. 
Christopher Nolan wanted Gary Oldman to play Ra's al Ghul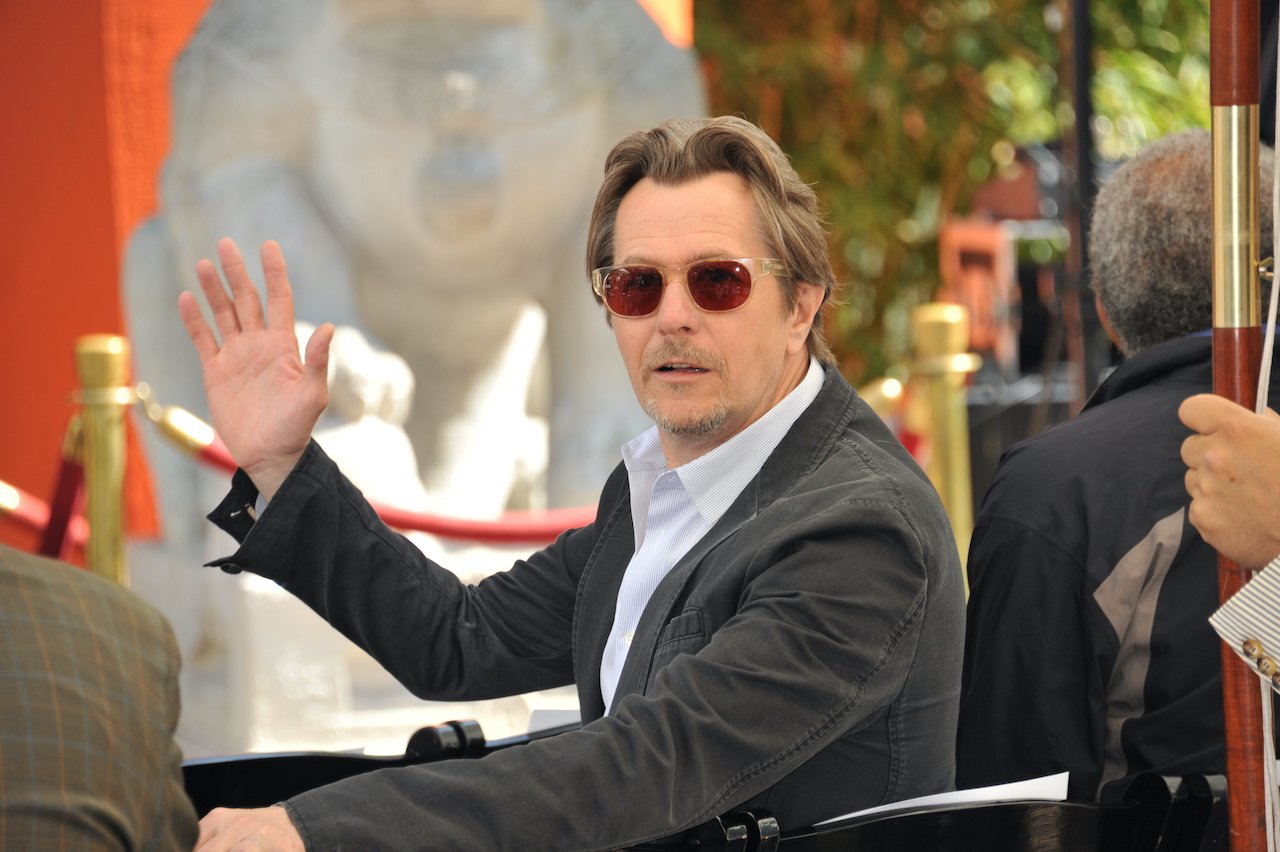 Even though Oldman executes the role of Commissioner Gordon perfectly, Nolan wanted him to play another character in the early stages of The Dark Knight trilogy's development. 
"I met with Gary for Ra's al Ghul … originally because he's an actor I admired tremendously, and I wanted to get him in the film," Nolan said in an interview on the Warner Brothers Youtube page. 
Gary Oldman wasn't interested in playing another villain 
While most actors would be thrilled to take on any role in a Nolan film, Oldman was hesitant. He had played the villain in many of his past roles and wanted to try something different. 
"He had played a lot of villains and he wasn't really interested in playing another villain in our film," Nolan said. "I mean, he met with me, we got on very well. But something wasn't sitting right with him about being the villain in a Batman film"
Christopher Nolan offered Neeson the Commissioner Gordon role instead
After spending a bit of time thinking about the characters, Nolan decided to offer Neeson the Commissioner Gordon role. 
"So I called him a few days later and just completely changed direction," Nolan said. "I said, 'What about—we've got this great character of Commissioner Gordon?'"
Nolan felt like the role hadn't been explored very well in previous iterations of the Batman franchise. 
"And Gary was very respectful to the actors who played the part in the past, but my take was they really hadn't done much with that character in any of the other visual tellings," Nolan said. "I really wanted to get someone as great as Gary Oldman so that you could drill into the essential integrity of the character in a corrupt world. 
Nolan felt compelled to offer Oldman the role because it was so far outside of his wheelhouse. 
"[Gary's] played a lot of extremely fascinating, very deeply flawed individuals, but I'd never seen him play a straightforwardly-good man," Nolan added.
He cast Liam Neeson for the Ra's al Ghul role
The role of Ra's al Ghul instead went to Neeson, who Nolan felt had a very believable persona. 
"Liam had never played a villain at the time, he played a lot of mentor-like characters," Nolan said. "My view was that you wanted [Ra's] to have familiarity as a mentor. You wanted him to be played by somebody who you would immediately gravitate towards, the way that Bruce is desperately gravitating towards. An answer, a father figure. Someone he can cling to."
In the end, everyone was happy with the casting decisions for the characters. 
"Liam so wonderfully presents that," Nolan said. "He's so seductive, in terms of his philosophical ideas and the way he presents them."