What Was Christopher Plummer's Net Worth When He Died?
Christopher Plummer, the legendary stage and film actor has died at 91. Though he was known most for his role as Captain Von Trapp in the 1965 movie, The Sound of Music, the Candian-born actor had countless other roles across his career that expanded six decades.
With many accolades and contributions to the acting world, his legacy will withstand the test of time.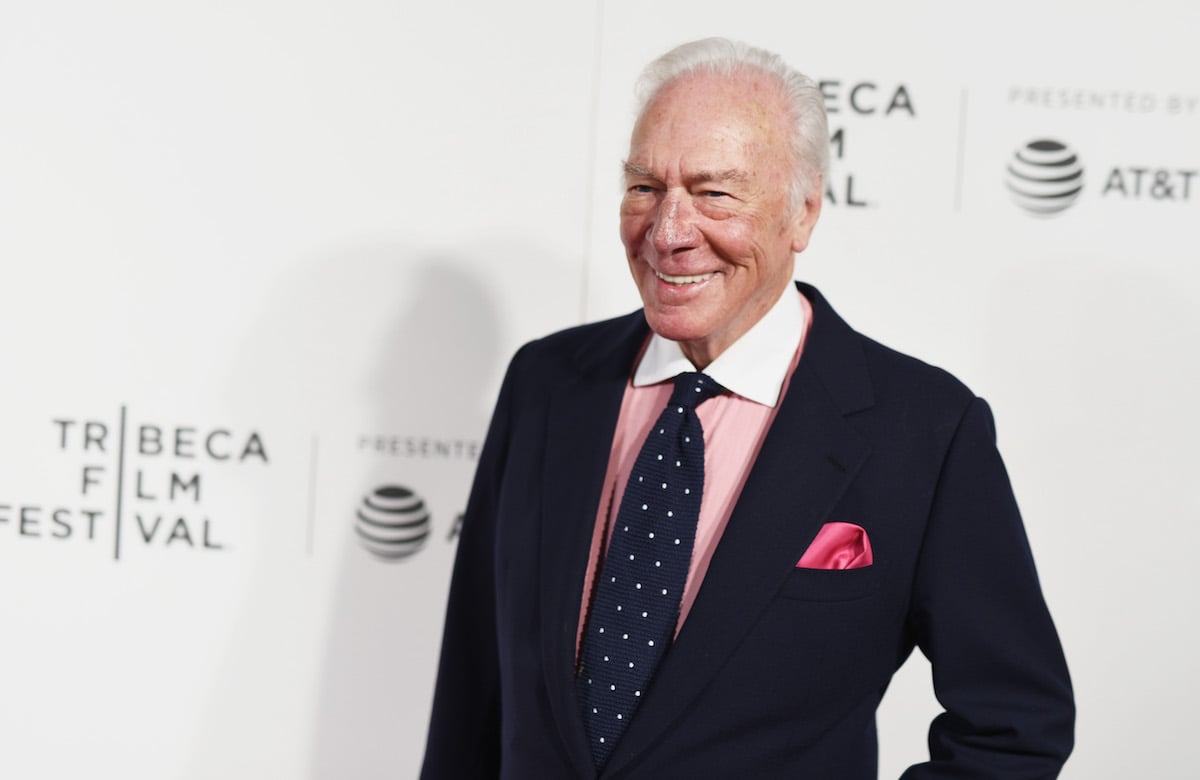 Christopher Plummer did not want to be an actor
A career in acting was not originally the renowned actor's calling. Initally, Plummer studied music. He told Playbill, "I thought seriously of becoming a concert pianist." However, Plummer soon realized that working as a pianist would not give him the life he desired. He thought that it "was very lonely and very hard work."
Instead, Plummer shifted his mindset and found love on the stage. He was discovered by an English producer and director, Eva Le Gallienne. She helped him earn a role in 1954's The Starcross Story with Mary Astor in New York City.
Though The Starcross Story only consisted of one performance, the actor quickly became a legend in the New York City theatre scene. Plummer won his first Tony Award nomination for the play J.B., and later, he earned an Emmy Award nomination for his work on the television show Hallmark Hall of Fame with the episode "Little Moon of Alban."
RELATED: 'The Sound of Music': The Real Maria von Trapp Didn't Love Captain von Trapp When She Married Him
Christopher Plummer did not want to be in 'The Sound of Music'
Still, Plummer's massive debut did not come until 1965's The Sound of Music. The beloved film is set against the Nazi occupation of Austria and follows Captain Von Trapp, a surly man who eventually falls in love with Maria, (Julie Andrews), a young nun who is hired to care for his seven children.
Though it would become the role of a lifetime, Plummer had no interest in starring in the film at first. "I had become a pampered, arrogant young bastard, spoiled by too many great theatre roles," he revealed in his 2008 memoir In Spite of Myself. "I still harbored the old-fashioned stage actor's snobbism toward moviemaking."
RELATED: Julie Andrews on How Her Daughter Helped Her Cope With the Loss of Her Singing Voice
Christopher Plummer's net worth was $20 million when he died
According to Celebrity Net Worth, with such an expansive career that stretched across the decades, Plummer died with at least a $20 million net worth. In addition to films like The Sound of Music and most recently Knives Out, Plummer's net worth came from his roles on the Broadway stage.
He won Tony Awards for his work in Cyrano (1973) and Barrymore (1997). Plummer finally won an Academy Award as a supporting actor for the 2010 film Beginners. When the late actor finally held his Oscar in his hand he said, "You're only two years older than me, darling. Where have you been all my life?" via Daily Mail.
Plummer was born in 1929. The Oscars were first made in 1927 and 1928 – at the February 2012 Oscars ceremony.
Plummer worked well into his 90s and was sought after until the day he died.