Christopher Plummer Thought His Character in 'The Sound of Music' Was 'Terribly Boring'
Known for his role as Captain Georg von Trapp in The Sound of Music, Christopher Plummer died on Feb. 5, 2021. His acting career spanned decades, and he received an Academy Award, a Golden Globe Award, a Screen Actors Guild Award, and multiple Emmy Awards and Tony Awards.
While Plummer gained recognition for his work in theatre and movies, his most prominent role to fans remained Georg von Trapp in The Sound of Music. Despite the role being one of his most popular, Plummer was once quoted saying the character was "terribly boring."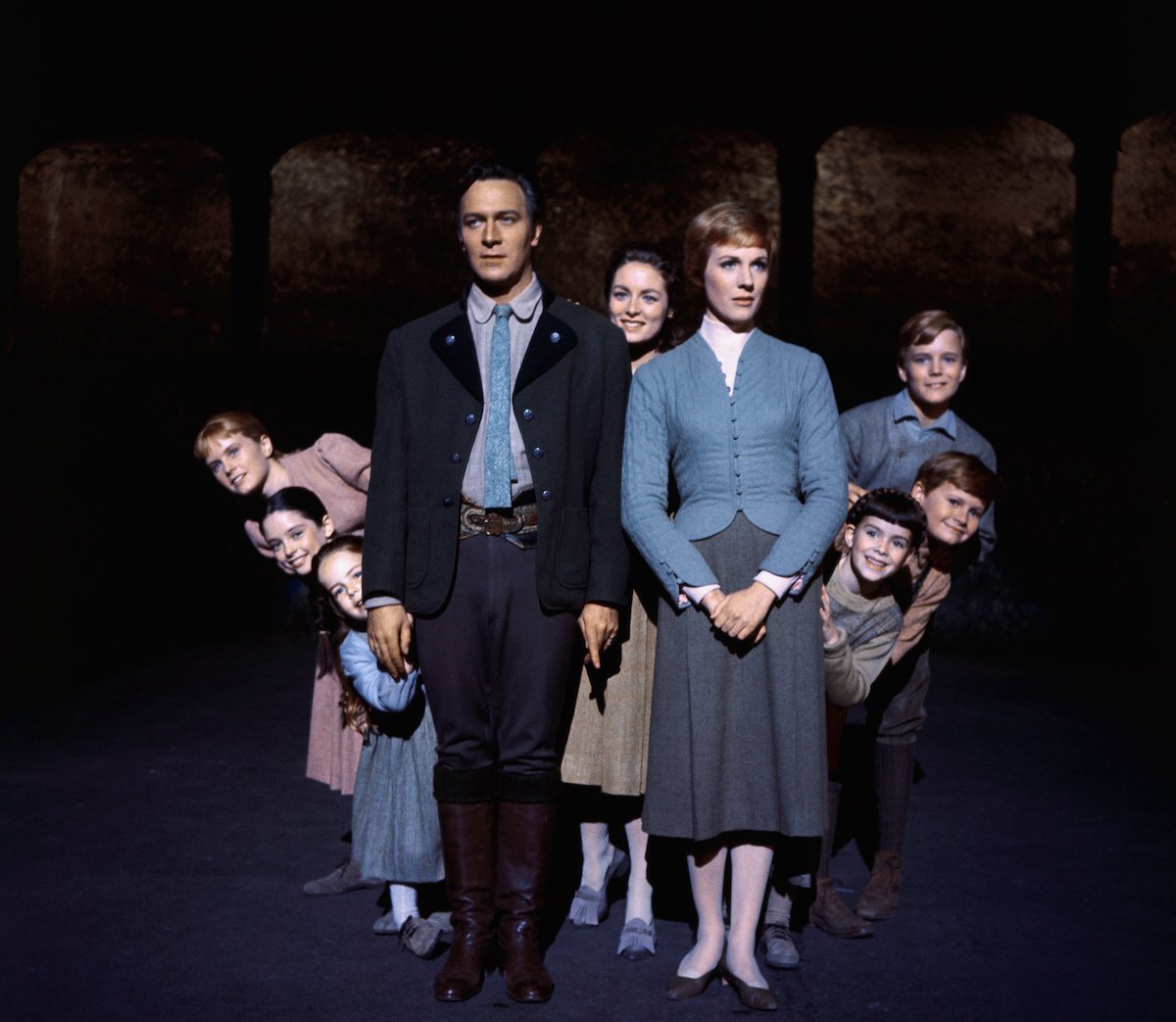 Christopher Plummer starred in 'The Sound of Music' with Julie Andrews
The Sound of Music premiered in 1965, and the film is based on a musical by the same name. The music was created by Richard Rodgers and Oscar Hammerstein II, and the musical opened on Broadway in 1959.
Robert Wise directed the film adaptation of The Sound of Music. Plummer starred as Captain Georg von Trapp and actress Julie Andrews starred as Maria von Trapp.
In the musical, Maria, a nun, becomes a governess for the von Trapp family. She falls in love with Captain von Trapp and becomes a mother figure to his children. When the Captain is ordered to serve the German Navy despite despising Nazis, the family makes a plan to flee Austria.
The movie contains popular songs including "Sixteen Going on Seventeen," "My Favorite Things," "Do-Re-Mi," and "So Long, Farewell." The Sound of Music became a classic film, and it won an Academy Award for Best Picture.
Why Christopher Plummer starred in 'The Sound of Music'
In 2019, Plummer was interviewed by Parade Magazine about his role in the movie Knives Out. The famous actor was also asked about his supposed dislike of The Sound of Music. In the interview, Plummer explained why he took the role.
"The Sound of Music I did when I was asked by Robert Wise to come and join the group. And I thought yeah, because I [wanted] to do a musical of Cyrano de Bergerac," Plummer said.
He continued, "I'd never done a musical in my life, and Rodgers and Hammerstein were pretty marvelous creatures and good company to be in. So I thought what a perfect way of trying it out, because I don't even sing in the shower. So I did."
The actor 'loathed' his 'The Sound of Music' character
While the movie musical is considered a timeless classic, Plummer was not a fan of the film. He enjoyed his experience working on The Sound of Music, but he told Parade Magazine he hoped fans remembered him for other roles.
"I just didn't like my role. I found it terribly boring," he said. "I love Julie, great friends. Robert Wise, a class act. And Austria, there's nothing wrong with that country. My God, how beautiful is that? I had a wonderful time, but I just loathed the role. I hope I'm remembered for a few other things."