Christopher Walken Has Not Spoken Publicly About Natalie Wood's Death Since 1997
Christopher Walken, Natalie Wood's co-star in her final film, has remained relatively silent despite being present on the boat when she died.
The case of Natalie Wood's death may have gone cold, but the mystery is not exactly over. When the 43-year-old Miracle on 34th Street star perished in the Pacific waters off Santa Catalina Island in 1981, people had plenty to say.
Christopher Walken, Wood's co-star in her final film, Brainstorm, remained relatively silent despite being present on the boat when she drowned. In fact, Walken has not uttered a public word about the situation since 1997.
Christopher Walken was one of the last people to see Natalie Wood alive
Walken was one of four people aboard the 60-foot yacht called Splendour the night Wood drowned. In addition to Walken and Wood, Hart to Hart actor and Wood's husband Robert Wagner as well as the ship's captain, Dennis Davern, were present. As one of the last people to see Wood alive, Walken was interviewed by police.
Public access to that short interview is not readily found. But Walken did briefly touch on the topic during a 1986 talk with People. The Pulp Fiction star said, "I don't know what happened. She slipped and fell in the water. I was in bed then. It was a terrible thing. Look. We're in a conversation I won't have. It's a f–king bore."
Regarding the original police interview, National Enquirer reported that Wood's body was discovered floating face-down 200 yards off Catalina's Blue Cavern Point. Walken told law enforcement, "I was asleep. I went to my room, and I went to sleep."
In 1997, Walken spoke with Playboy in an interview covered by The Hollywood Reporter. In his first public statement about Wood's demise in more than a decade, Walken said:
"Anybody there saw the logistics of the boat, the night, where we were, that it was raining — and would know exactly what happened. You hear about things happening to people, they slip in the bathtub, fall down the stairs, step off the curb in London because they think that the cars come the other way, and they die."
Walken noted that it was better to perish making an effort at something in lieu of dying in an "unnecessary way." He added, "What happened that night only she knows, because she was alone."
After 1997, Walken chose silence over discussing Wood's drowning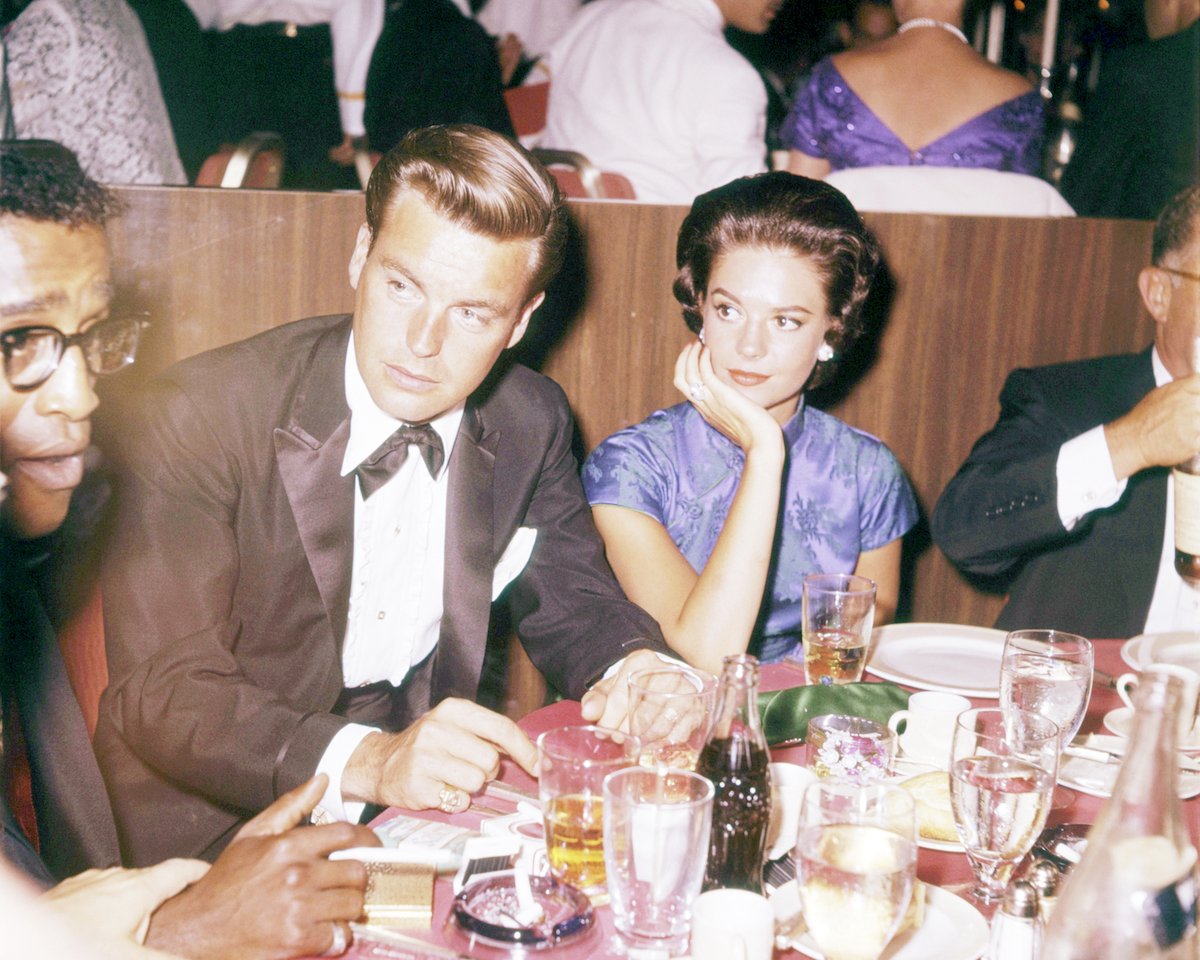 Walken's 1997 explanation was that the West Side Story star had retired to a rear cabin of the yacht. Walken stayed up with Wood's husband, actor Robert Wagner. The Deer Hunter actor also said a dinghy was bouncing against the side of the yacht. It caught a half-asleep Wood's attention, and she went to investigate.
Walken surmised that Wood slipped on a ski ramp, hit her head, and fell into the water. It is unlikely that this is true, due to the widely-known fact that Wood had a lifelong intense fear of water. As reported in the Independent, Walken was aware of Wood's fear of water, because she told him. The police ruled her death accidental.
Variety revealed that the Los Angeles Sheriff's Department reopened the case in 2011. Wood's two-time husband was named a "person of interest" in the enduring mystery. Wagner, who changed his story more than once over the years, continues to state that he had nothing to do with his wife's death. Many people, including the Splendour captain believe otherwise.
In March 2020, Vanity Fair published an in-depth article entitled Natalie Wood's Fatal Voyage. The piece was based on police reports as well as interviews with witnesses, including the captain of Splendour.
Captain Davern provided previously unknown info to Vanity Fair, including the fact that he believed a heated argument between Wagner and Wood led to the latter's death. Months later, the investigation was reopened. In 2013, the cause of death on Wood's death certificate was changed from "accidental drowning" to "drowning and other undetermined factors."
So, who killed Natalie Wood?
As the case unfolded in real-time, many people pointed fingers at Wagner and Walken. The media speculated that at least one of them was responsible for the death of the Rebel Without a Cause star. Unlike Wagner, Walken was never a suspect or person of interest in the first or second investigation, reports The Guardian.
Wood's daughter, Natasha Gregson Wagner, never considered Walken responsible for the death of her mother. Wagner did, however, confront her stepfather in the 2020 HBO documentary Natalie Wood: What Remains Behind.
Many people, including the captain of Splendour, believe Wagner is responsible for the tragic event on November 29, 1981. According to The Sun, Davern described Wood as "petrified" that night and that when the captain noticed the dinghy had gone missing. Wagner declined to search and instead suggested opening another bottle of wine.
To this day, Davern believes Wood was killed aboard the Splendour and thrown overboard.