Christopher Walken's Early Career Involved Being a Lion Tamer
Christopher Walken has spent most of his life entertaining audiences with his eclectic versatility and nervous disposition. Known for playing characters with great depth, the acclaimed actor often comes off as villainous or peculiar.
With his Elvis-inspired hair that never gets old, the Sleepy Hollow actor has charmed his way into the hearts of appreciative fans around the world. As a teen, he even managed to enchant a few lions.
Before becoming one of the biggest names in film, Walken worked several odd jobs to help his family make ends meet. One of those jobs involved taming lions in a local circus, for which he still has fond memories.
The legendary Christopher Walken
Walken started working in the entertainment industry when he was a child, taking dance lessons at the age of three. Born Ronald Walken in 1943 in Queens, New York, the critically-acclaimed actor has become an esteemed member of Hollywood history.
The Seven Psychopaths actor has been married to his wife, casting director Georgianne Walken, for 52 years. The couple met on a theater tour of West Side Story.
Biography reported the actor "changed his first name from Ronny to Christopher while performing in a nightclub act." Walken reflected on the name change, saying, "A lady in the act said she wanted me to be called Christopher, and I said, 'Fine.'" He said, "I wish I'd picked a shorter name because when I see my name in print, it looks like a freight train."
A timeless career in the entertainment industry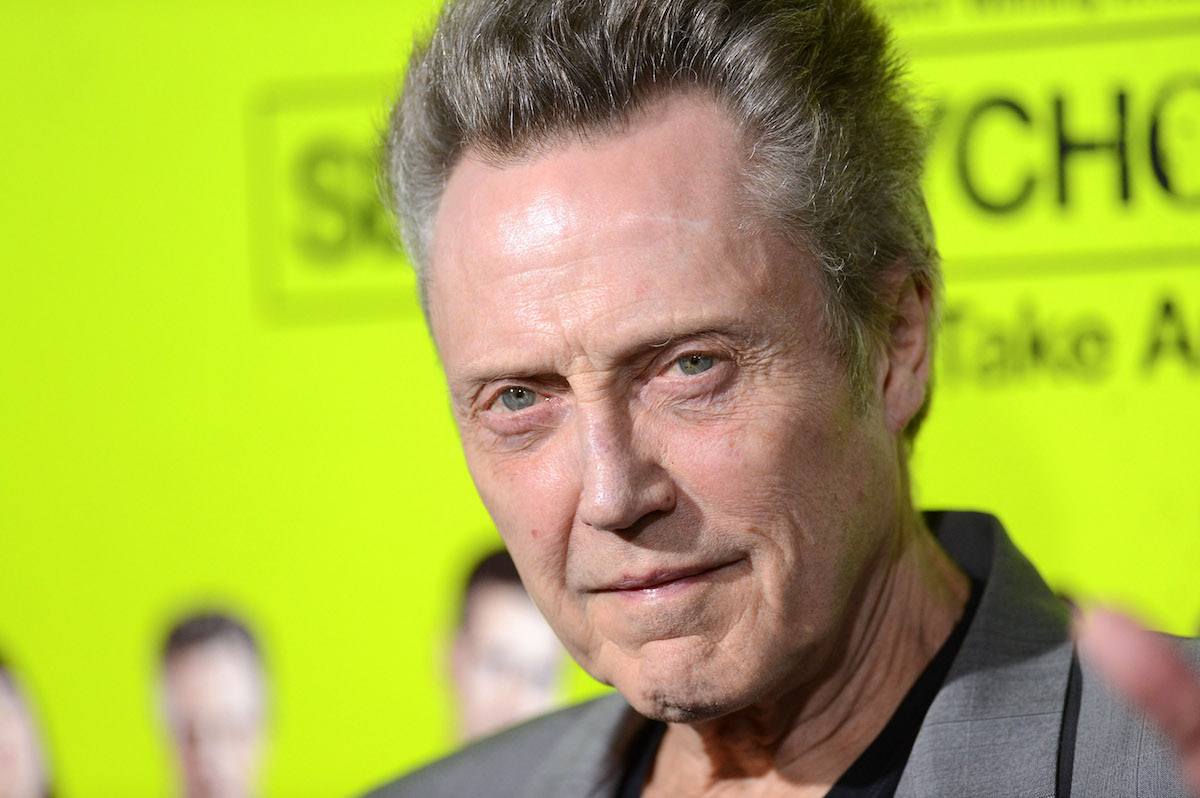 In the '70s, Christopher Walken broke into film starring in the Woody Allen film, Annie Hall. In 1978, he won his first and only Academy Award for Best Supporting Actor in the riveting classic film, The Deer Hunter.
Throughout the '80s, he continued working in blockbuster hits such as Stephen King's The Dead Zone and A View to Kill. IMDb mentions how he surprised audiences with his "wonderful dance skills" in Pennies from Heaven. They noted how the "diversity of his range and even his droll comedic talents" allowed him to successfully land roles in films such as Joe Dirt and Wayne's World 2.
Almost 50 years after beginning his acting career, the Catch Me If You Can actor has starred in countless films, working alongside some of the best talents in Hollywood. IMDb lists Walken's most recent work as Jersey Boys and Peter Pan Live in 2014 and is currently appearing in the 2021 Apple drama series Severance.
The versatile actor shows no signs of stopping. USA Today proclaimed, "multi-talented actor Christopher Walken is still thrilling us at 78!"
Walken really did work as a lion tamer
When Walken was only 16 years old, he worked in the circus. Vintage News explained, it was a touring circus owned by Terrell Jacobs, who was a lion tamer.
Jacobs, who didn't have children of his own, developed an elaborate act where he pretended Walken was his son. They dressed in matching outfits and would perform a show with more than a dozen lions.
The Pulp Fiction actor once told Vanity Fair that when the act was over, "there would be one lion left, and I used to go in and have this lion do tricks." He explained it was a female lion named Sheba, saying she was "very sweet. Like a dog, really."
The acclaimed actor fondly remembered waving his whip, saying Sheba would "run and sit up and roll over and do things."
When asked if playing the lion tamer's son each night made him realize he wanted to act for a living, the award-winning actor said, "I was sort of a jack-of-all-trades in show business for a long time."