Christy Carlson Romano Admits to 'Sibling Rivalry' With Shia LaBeouf
Christy Carlson Romano said she will "always" love former co-star LeBeouf.
Christy Carlson Romano isn't sure if she and Shia LeBeouf's on screen chemistry ever translated to friendship. Their Even Stevens relationship was the topic of Romano's recent YouTube video Why I Don't Talk to Shia LeBeouf.
She says she 'doesn't know' if they were friends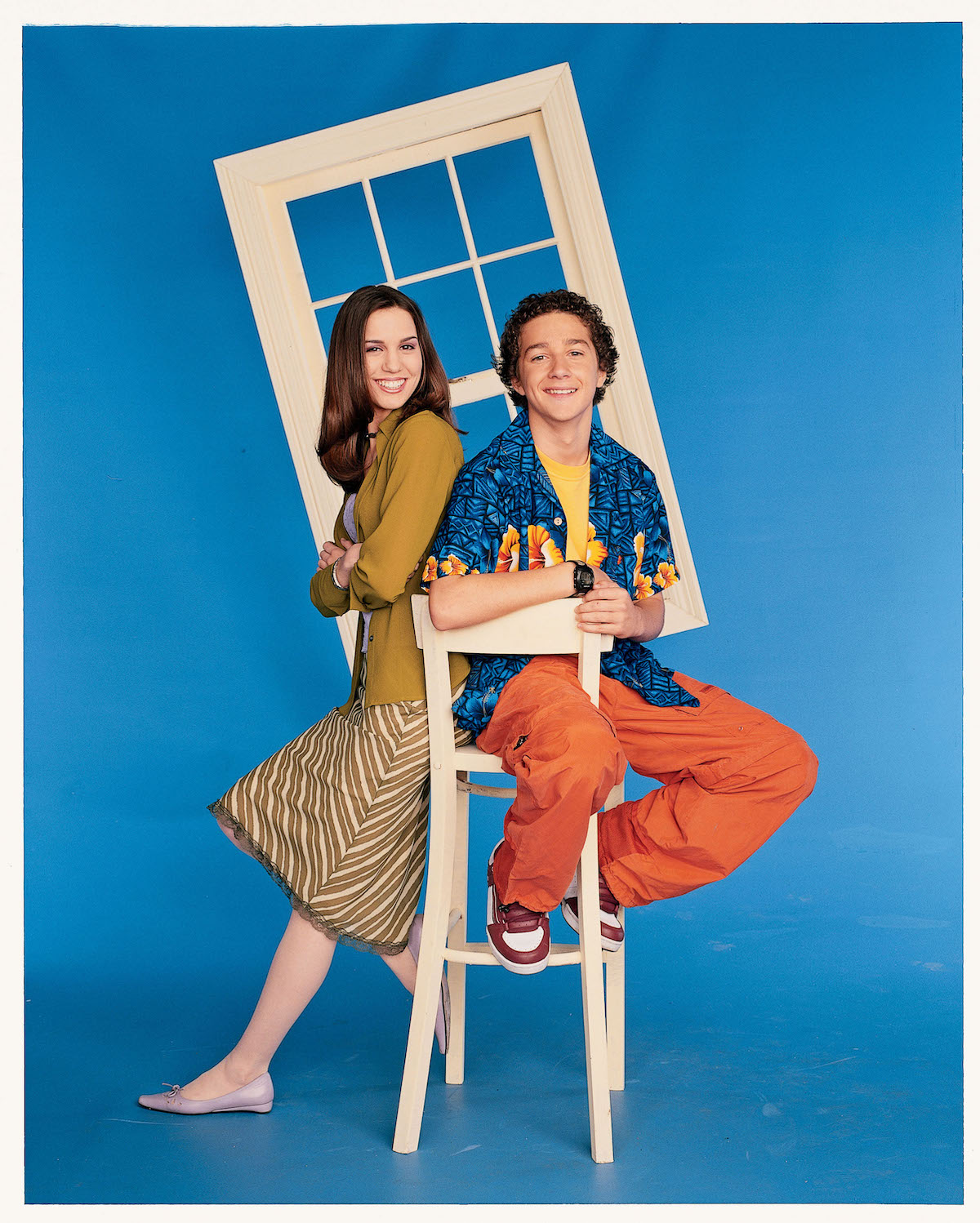 Romano, who claimed early-2000s fame as Renee "Ren" Stevens on The Disney Channel favorite, shared details of her relationship with co-star Shia LeBeouf since the show wrapped in 2003. And it's unclear, even to her. 
"Everybody always asks me this question, if we're still in touch, if we're still friends," Romano said in the video. "To be honest, I don't even really know if we were ever really friends, but we were coworkers. We had this sort of like, very good onscreen chemistry."
The two starred opposite each other as Ren and Louis Stevens, clashing siblings with strong personalities. LeBeouf went on to major film fame in the Transformers franchise, but also gained notoriety for his routine public antics. 
For her part, Romano went on to lose the millions of dollars she earned on the Disney series between 2000 and 2003, and appeared in what she described as a regrettable scene as a way to make up for the losses. She's now a married mother of two and a YouTube content creator. 
Christy Carlson Romano said she was 'salty' at Shia LeBeouf 
While the two played siblings with an ongoing rivalry, Romano said that actually translated to real life, too. Per People magazine, she admitted to being "hurt" when he snubbed her at the Daytime Emmy awards in 2003. 
"Something that actually really hurt my feelings was when he won his Emmy award and he was on the podium," said Romano. "I was sitting there with the rest of our team and he thanked everybody at the table but he didn't thank me. I was hurt at the time because I felt like since day one, it was him and me. It was like, our show."
Romano continued, saying that she felt his success had come from better talent management and that she suffered from "an undercurrent of regret" as she watched his rapid rise to movie fame. 
"I was a bit salty," the actor said. "I felt like he had gotten a better agent, a better manager. I kind of felt a little jilted by the whole situation. I was like, here he is making a big splash in Hollywood and here I am. I chose to go to college, and there's consequences that come to that. There was definitely an undercurrent of regret, but also an undercurrent of like, comparison. Sibling rivalry, if you will." 
Christy Carlson Romano said she will 'always love' Shia LeBeouf
The Kim Possible star said eventually, her regrets faded. "I think over time, though, that really mellowed out for me," she said. 
But Romano's regrets go beyond her career. She said that she wished she'd "connected" more when they were younger, and sent out a greeting to LeBeouf's mother. 
"Shia, if you see this, know that I love you," said Romano. "I'm sorry that we didn't connect more when we were kids, and I really do hope that you are taking it one day at a time. Say hi to your mom for me. She's a wonderful lady."
 "Be well, because I'll always love you," the Kim Possible star added.