Christopher Plummer Had Just Weeks to Prepare and 9 Days to Film the Role That Made Him the Oldest Oscar Nominee
Dashing and debonair, Christopher Plummer had a long, distinguished stage, television, and movie career.  Throughout his nearly 70 years of acting, he won Tonys, Emmys, an Oscar, and even recieved a Grammy nomination, making him one of Canada's most lauded thespians. Then at age 88, he became the oldest Oscar nominee for his masterful performance as J. Paul Getty in All the Money in the World.  He had just two weeks to prepare for the part and only nine days to film it.  
A disgraced actor left Christopher Plummer without much time
In the spring of 2017, Ridley Scott was set to direct All the Money in the World, the story of teenager John Paul Getty III's shocking 1973 kidnapping. Michelle Williams played Gail Harris, John Paul Getty III's mother, and Kevin Spacey took on the role of J. Paul Getty, the boy's oil magnate grandfather. Shooting with Williams and Spacey started in May and finished in August.
A problem emerged in late October when Spacey was accused of sexual misconduct by actor Anthony Rapp. Spacey was fired from All the Money in the World, and in early November, about a month before the movie's intended December 18 release, Plummer was hired to replace Spacey as the elder Getty.  He had 14 days to prepare for his part before reshooting began on November 20th.  According to Buzzfeed, he was one of the least prepared actors for a role.
Personal experience helped with preparation
Plummer stated that although he did not have much time to learn his lines, he was already somewhat familiar with J. Paul Getty because he had met him at a couple of English parties in the 1960s, according to IMDb. "That's all there was in those days, " he said, "just party after party." Scott confirmed in an interview with EW that Plummer had always been on the list to play Getty.
With so little time to research his character, Plummer had to improvise.  As he said to The Hollywood Reporter, "I just relied on my own imagination of what the man must've been." Plummer also stated that he'd learned it was best to "look and move like the creature you're playing, and try to get their voice if you can."   Even at age 88, the esteemed actor said he was still challenging himself to take risks.  "I'm not pushing up the daisies just yet," he added.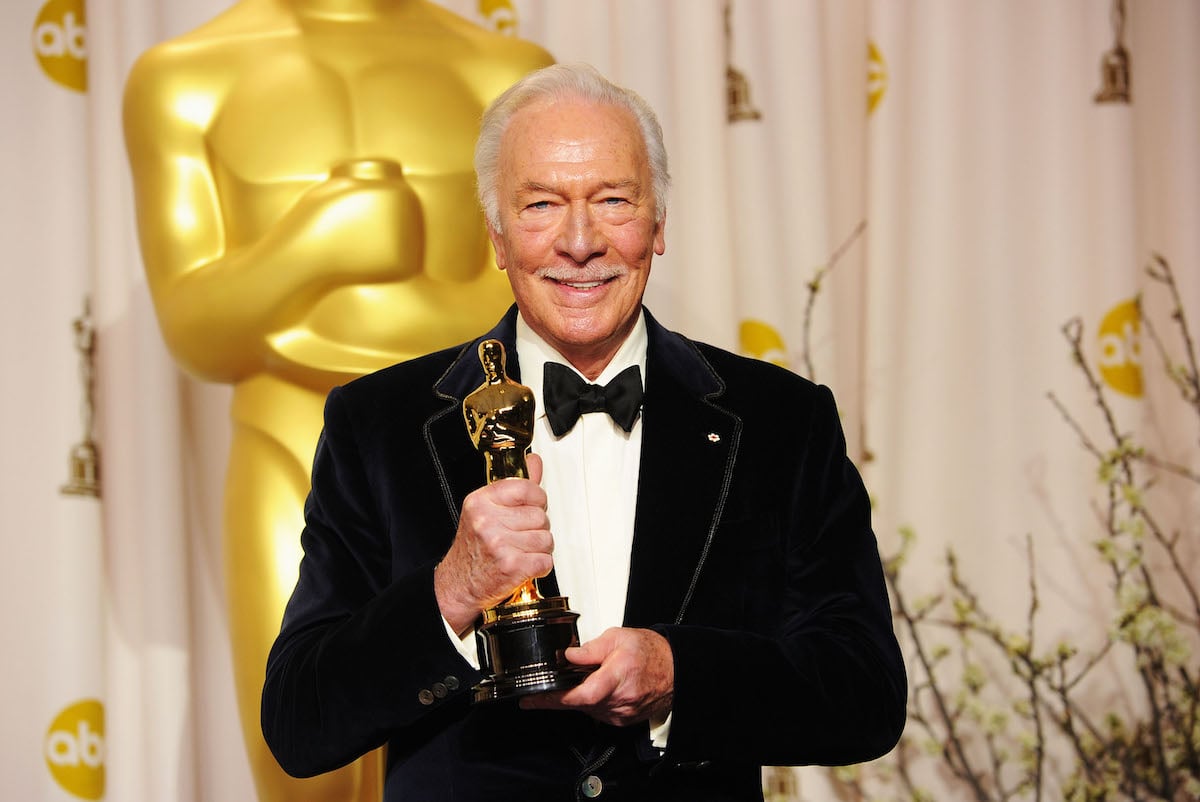 Plummer chose not to see any of Spacey's scenes as Getty so that he would not be influenced by the latter's performance. Spacey was also 58 when he filmed the movie and needed prosthetic makeup to look all of Getty's 80 years. According to IMDb, Plummer at nearly 90 needed no such makeup.
A 9-day shoot
The Hollywood Reporter wrote that although Spacey had played a principal character in the movie, he had actually only worked on the film for eight days.  Plummer expertly reshot Spacey's 22 scenes in just nine days, from November 20-29.  The only scene in which Spacey remains in the movie is a long shot of Getty getting off a train.
In the end, Scott was able to finish the film in time for its December release date, and Christopher Plummer, as excellent as always, was nominated for best supporting actor for his role as J. Paul Getty, making him the oldest Oscar nominee in history. This distinction only added to his already legendary status as one of the film industry's greatest actors.